A modern take on
Highland tradition.
We're a little different from most hotels in the Scottish Highlands. Our goal was to create a place to stay that suits modern, independent lifestyles. A contemporary interpretation of the traditional Highland hotel – luxurious, but in an unfussy, unscripted way. One fine morning in the summer of 2014, we found what we were looking for.
Our canvas was an old Highland sporting lodge, a Victorian gem first converted into a hotel in the 1860s. Several million pounds and a lot of love later, Dunalastair Hotel Suites was born – an all-suite retreat that melds modernity with a subtle sense of history. It's a history interweaved with that of Kinloch Rannoch itself – the Highland village we call home.
Today, where once the village inn stood, the hotel hosts a new generation of travellers taking time out – whether that means adventuring in the great outdoors, or just a longed-for change of scene. And what a scene it is – the loch, the mountains, mesmerising views and the purest of air. It's about immersing yourself in nature, without compromising on the comforts of home (including the kitchen! You'll find one, compact and sleek, in every suite).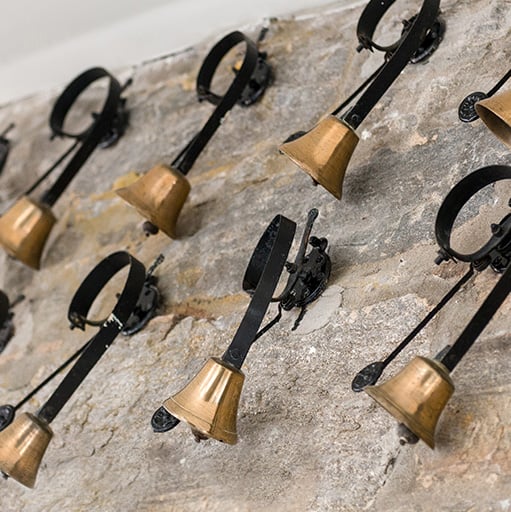 Being part of a community is important to us. Dunalastair Hotel Suites is at the heart of local life here in Kinloch Rannoch, a hub for holidaying, farming and forestry. We're committed to preserving – and enhancing – the area's environmental and social wellbeing, which is why we encourage our guests to use local businesses. You can find out more on our community page.
We don't believe hospitality should be prescriptive. This is your time, and your space. Whether you feel like dining in our restaurant, Monadh Dining, or feet up in your suite, it's your choice and our pleasure.
Spend a few days here at our boutique hotel in the Scottish Highlands and, more than likely, you'll yearn to return. Many do, time after time. We hope you'll join them.