Ah, your honeymoon. It's a chance to truly celebrate the start of your new life together by enjoying some quality alone time free from the hassle, hustle, and bustle of everyday life.
The only question, of course, is where to do that.
If you ask us, a luxury honeymoon in Scotland is one staycation that truly takes some beating.
Surrounded by spectacular views with a sense of unbridled tranquillity drifting through fresh highland air, it's the one place you can truly get away from it all, just you, your beloved, and an unforgettable experience that will steal your heart and take your breath away.
Don't just take our word for it though.
Here, the team at our romantic hotel in Scotland outlines six reasons to make the Highlands your honeymoon destination 2021.
There may be a lot of uncertainty around international travel right now. Still, there's one thing we know for sure: A luxury honeymoon staycation in Scotland is the perfect way to truly get away from it all without the need to hop on a plane.
Enjoy a secluded retreat wealth your favourite Modern Luxuries
You enjoyed sharing your big day with your loved ones, but now it's time for the two of you to escape from it all and enjoy some quality alone time all to yourself.
If we didn't know any better, we'd be sure that the Highlands had been tailor-made for that exact purpose, creating a Scotland honeymoon destination that offers everything you could ask for and more.
Out here in the foothills of magnificent Munros, with peaceful, tranquil lochs nearby and a certain sense of serenity permeating the air, our idyllic location in Highland Perthshire is the ideal get-away spot, miles away from the stresses and pressures of life. The only thing you have to worry about is which spectacular view you take in first.
Still, enjoying a secluded retreat doesn't mean you have to do without all the modern conveniences and luxuries you deserve on your luxury honeymoon in Scotland.
A stay at the five-star Dunalastair Hotel Suites means you experience the very pinnacle of luxury from the moment you arrive, including:
Fast check-in
Spacious, deluxe suites
Exquisitely comfortable beds with bespoke mattresses
State-of-the-art in-room entertainment
eConcierge and room service
And more…
Here at Dunalastair Hotel Suites, we're proud of our COVID Confident status, awarded to us by the AA in recognition of our exemplary efforts to keep you safe during your stay. In accordance with the latest government guidelines, we've implemented social distancing measures throughout our hotel, sanitizing stations, an improved, socially-distanced checkout process and more. For full details of the COVID-19 measures we've taken, click the "Important Information" tab at the top of this page.
Relax, Unwind, and Take it Easy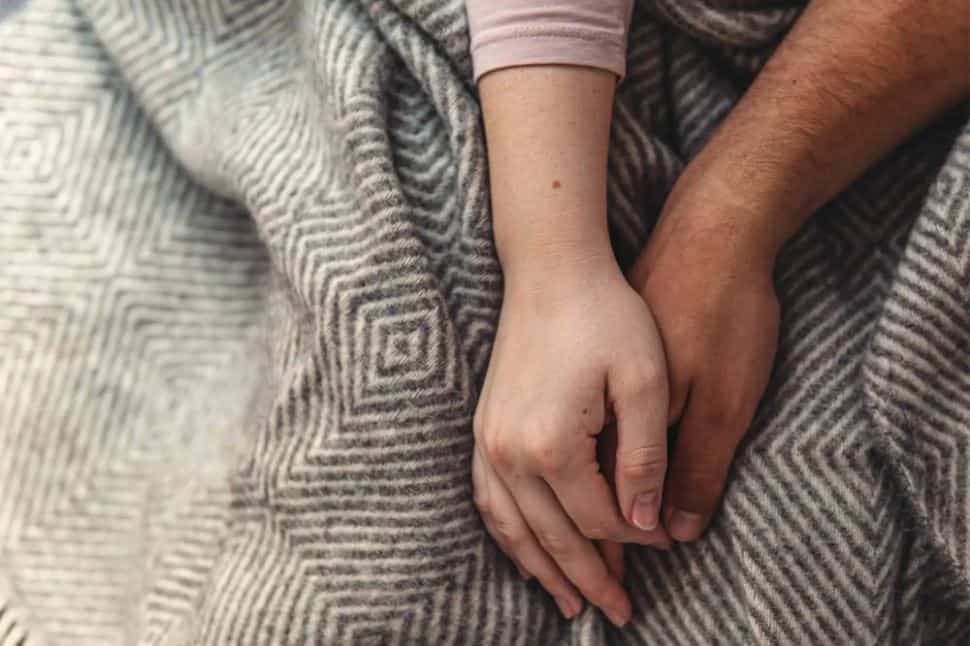 The best thing about choosing Highland Perthshire as your Scotland honeymoon destination is that you really can do as much, or as little as you'd like.
If you prefer to relax, unwind, and take it easy, you can do that with style here.
Perhaps you could take a gentle stroll, walking hand-in-hand to watch the sun go down over the glistening waters of Loch Rannoch or follow our top tips for an entirely peaceful Scottish break.
Don't feel like going out at all? Cuddle up in your luxury honeymoon suite, order room service, and hang up the 'Do Not Disturb' sign.
Soak-Up the Culture
If you'd rather get out and about a bit more and see for yourself what a truly remarkable country Scotland can be, then, of course, there's plenty of opportunities to do that.
Roughly a two-hour drive from our romantic honeymoon hotel in Scotland you'll find Edinburgh, Glasgow, Loch Lomond, and Loch Ness, with the famous city of Aberdeen just two and a half hours away.
As such, you can enjoy unforgettable day trips to leading attractions like Edinburgh Castle, Glasgow Necropolis, and more.
Who knows, you may even catch a glimpse of Nessie herself.
For more attractions, cultural landmarks and other ideas for your honeymoon staycation, see our 4-days in Scotland itinerary guide.
Explore the Fascinating History of Scotland
Don't feel like driving too far? 
Much closer to home, you'll find a wealth of fascinating Highland history right here on our doorstep. 
For example, Blair Castle is a 700+year-old venue with more than its fair share of incredible stories to tell.
Whether it's the pivotal roles it played in the Scottish Civil war and the Jacobite rising of 1745 to times the castle played host to a who's who of Scottish historical figures like Mary Queen of Scots, Bonnie Prince Charlie, and Mary Queen of Scots, few places offer more remarkable tales than Blair Castle. 
Dunkeld Cathedral does come pretty close. It was in the nearby fields where, in 1689, the Jacobites took on the Covenanters in the gruesome and violent Battle of Dunkeld, a legendary and historically significant event that is still talked about in solemn tones to this day.
In fdact, you don't even need to leave our hotel as Dunalastair Hotel Suites has its remarkable history worth exploring.
Take on Adventures of a Lifetime
Prefer to celebrate the start of your life together by taking on a once-in-a-lifetime adventure?
You'll find a host of adrenaline-pumping activities nearby including:
And much more.
Enjoy a Romantic, Candle-Lit Dinner in Exceptional Surroundings at Monadh Dining
However, you decide to spend your honeymoon, be sure to return to your honeymoon hotel in Scotland later in the evening where we'll be sure to pull out the stops for your romantic dinner for two in the enchanted surroundings of Monadh Dining .
Highland Honeymoons: Your Frequently Asked Questions
What are the most romantic places in Scotland?
Queen's View, Gretna Green, Lover's Stone in St. Kilda, and Blair castle are all popular romantic spots. For more, see our guide to 14 romantic days out in Scotland.
What's the ideal amount of time to spend on a honeymoon in Scotland?
This all depends on how much you're looking to do -or not do- as the case may be. While some may prefer a 2-3 day romantic weekend away, others find that a full 7-10 day staycation gives them ample time to try all the activities and attractions.
How early should you plan?
Given that we only have one honeymoon suite, it pays to play your stay as early as possible. As soon as you know, your heart is set on a Highland Honeymoon, get in touch to avoid disappointment.
How much should we budget per day for our honeymoon?
Again, this all depends on how you're going to spend your time. Suppose you're out walking in the hills or thoroughly enjoying the natural beauty of the Highlands. In that case, you may need no more than £30-40 per day for your food or drinks, while buying tickets to visitor attractions and souvenirs will naturally add to your costs.
Don't see your honeymoon questions answered here? Get in touch, and we'll be happy to help.
Experience the best that Scotland Has to Offer With Dunalastair Hotel Suites' Highland Honeymoon
Our honeymoon suite starts from only £385 per night, based on two adults sharing.
Discover why Scotland is the ultimate honeymoon destination with the five-star Dunalastair Hotel Suites. Book your honeymoon online today or call us now on +44 (0)1882 580444.