A three-course Sunday roast costs £24.95
Ah, Sunday. There's honestly nothing better, is there?
It's the one day of the week we can indulge ourselves, the one day of the week when we can finally enjoy that long, lazy lie-in we've been so eagerly looking forward to.
It's the one day of the week where we can fully relax and take our time. There's nowhere to rush to, no urgent tasks to complete and certainly no 9am board meetings to slog through.
If we want to go for a stroll in the great outdoors and breath in beautiful fresh air, we can. If we're going to sit back and unwind beside a roaring fire as we lose ourselves in a good book, then we've got all the time in the world for that too because this, this is our day.
It's our last opportunity to enjoy a perfect sense of peace and serenity before Monday comes along, bringing all its hustle, bustle, and chaos with it.
For all the beautiful things that make Sunday our favourite day of the week, there's one that does make it extra special:
A traditional Sunday roast with all the trimmings.
You can see it now, can't you?
There you are, gathered around the table with your nearest and dearest as you tuck into beautiful, succulent meats and perfectly cooked potatoes; crispy and golden on the outside, light and fluffy on the inside.
Then there's the traditional Yorkshire pudding, melting in the mouth amidst a river of thick, flavoursome gravy.
If all of that sounds like your idea of the perfect Sunday lunch, then we've got some excellent news for you:
It's all waiting for you this very Sunday at the award-winning Dunalastair Hotel Suites and our in-house restaurant.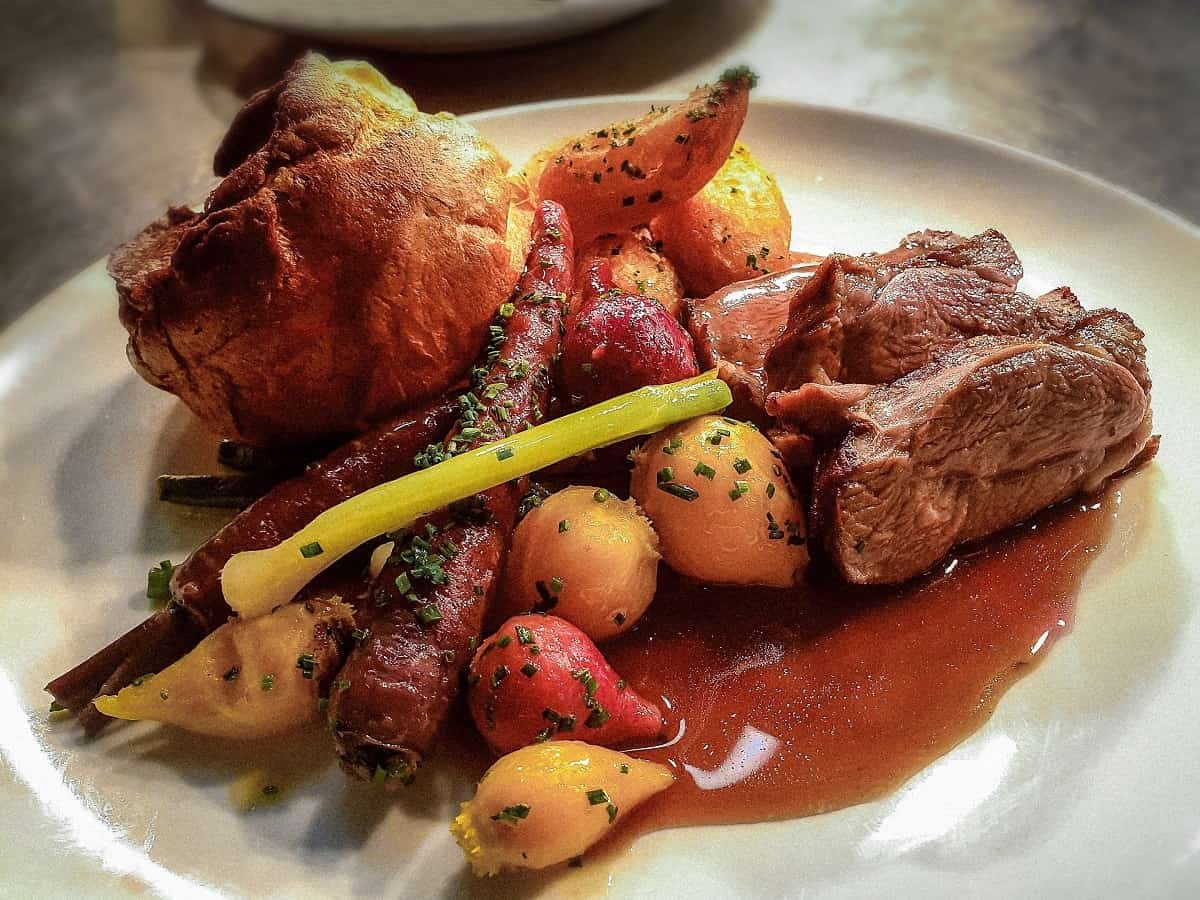 Sunday Roast Menu Now Available Exclusively at Monadh
If you've stayed with us before, you'll know that the team at our Highland  hotel go out of our way day in, day out to ensure you  enjoy a five-star weekend break in Scotland like no other.
For those long, lazy lie-ins, you'll find bespoke, 1,000-count air pocked mattresses, specially commissioned and designed to ensure Dunalastair Hotel Suites guests do enjoy the ultimate in premium quality comfort and placed in luxury, boutique hotel suites that have earned us scores of top industry awards.
For those strolls in the great outdoors, you'll find we're ideally placed next to the picturesque Loch Rannoch, with truly breathtaking scenery stretching out for miles into the horizon.
And for those traditional Sunday lunch get-togethers with the loved ones? Now we've got an exclusive Sunday Roast lunch menu that's sure to be the highlight of any weekend.
Fresh, Delicious Dishes with an Authentic Homemade Taste
The team of talented chefs at our Monadh restaurant have scoured the Highlands to collect only the finest ingredients for our new menu, each carefully and ethically selected from a range of local suppliers.
It's these ingredients that have helped us to develop an exciting new three-course menu which brings together all your favourite traditional Sunday Roast classics with the kind of culinary creativity that has made Monadh one of the most talked about restaurants in the Scottish Highlands.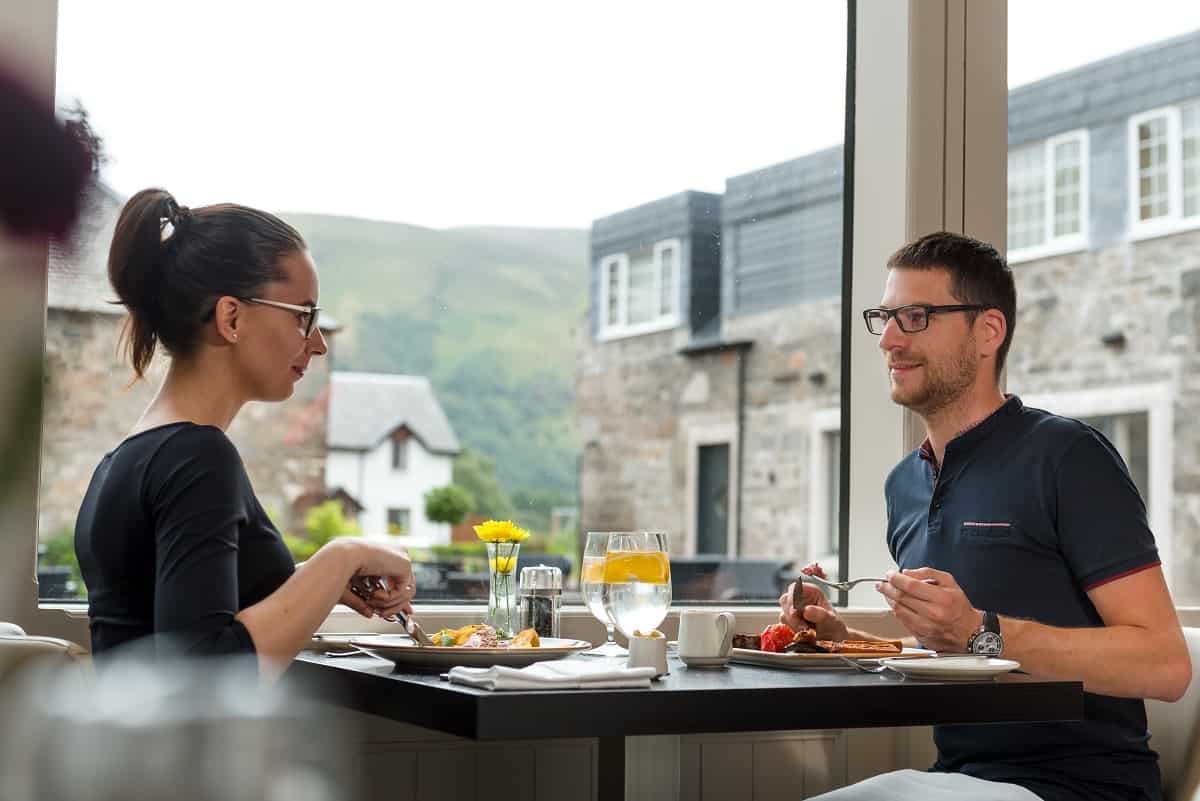 Start your Sunday Lunch in Style
Whether you're staying with us at our five-star Perthshire hotel or just stopping by for lunch, you'll find a range of menu choices that fuse the best of British with a specific Highland flavor.
Take our hearty Roast Butternut Squash Soup, for example; infused with a wealth of tantalising flavours that make the perfect starter to warm you up on a cold winter's day.
Prefer something a little lighter? Why not start with a Chicken Liver Parfait with Red Onion Chutney and Crostini -an indelible delicacy if ever there was one- or perhaps the classic Goat's Cheese Mousse, Strawberry & Beetroot Salad?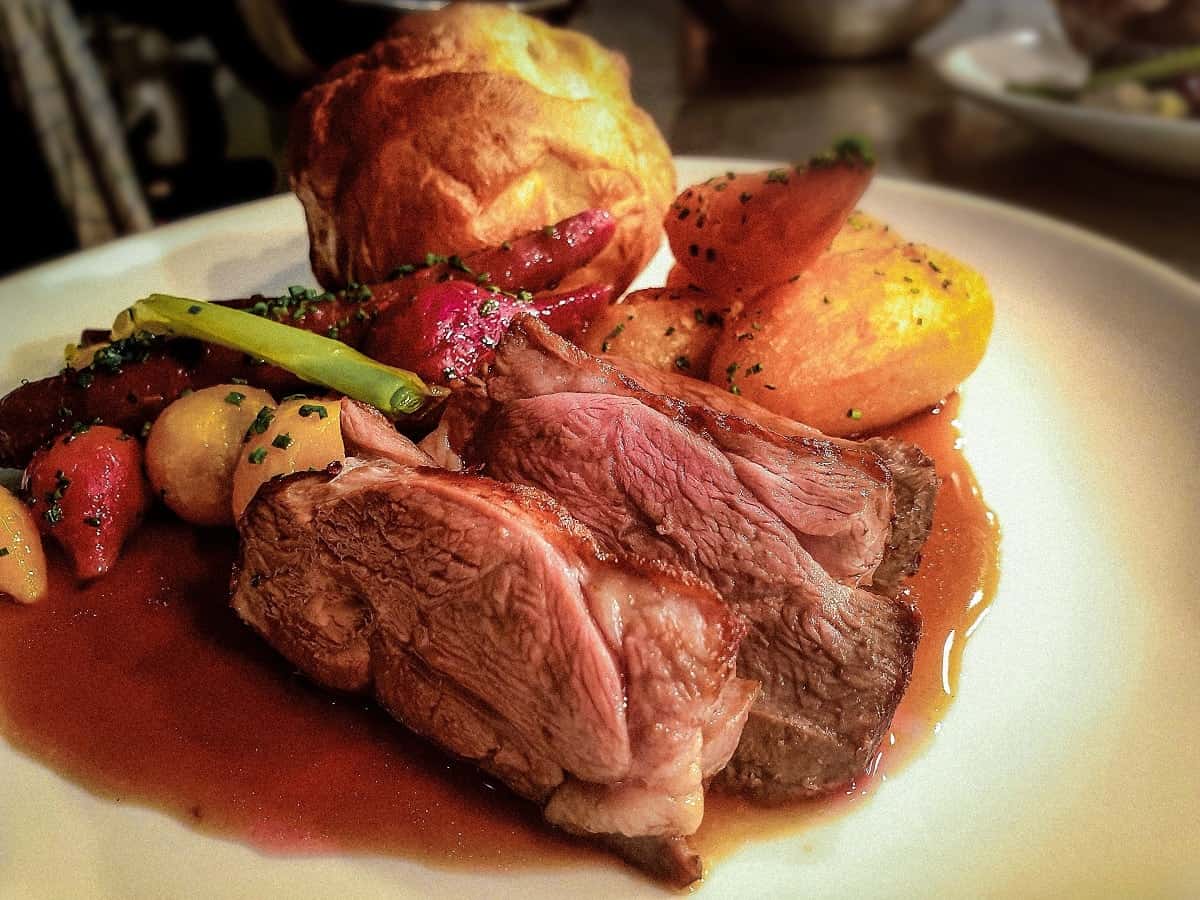 Mouthwatering Main Courses
At Dunalastair Hotel Suites we're all about giving you the freedom to choose a weekend break in Scotland that's ideally suited to your unique tastes.
That counts in everything we do, from the kind of holiday package you choose to the type of suite you stay in and yes, even our menu choices.
So for those looking for something a little different this Sunday, our exceptional Baked Salmon with a flavourful Chive Mash, Wilted Greens, and Citrus Butter may be just the thing.
Meanwhile, those with a taste for a healthy, conscientious main course may be tempted by our warming Wild Mushroom Risotto with Parmesan and Pea Shoots.
But of course, the real highlight of our primary course offering is our homemade Sunday Roast itself.
Tender, delicious Roast Sirloin of Beef is served with a fluffy, giant Yorkshire pudding, crispy, golden roast potatoes and a side of the freshest, in-season vegetables, all accompanied with the one thing that makes a Sunday lunch complete: a rich, luscious gravy.
Delectable Desserts for Those with a Sweet Tooth
As tempting as it is to fill up on those great mains and sensational starters, you'll surely want to save room when you see our dessert menu.
If our selection of sweet ice creams doesn't tempt you, then perhaps our refreshing Lemon Flan, Berry Compote, Orange Sorbet will.
And if those don't get you? You'll be unable to resist our Chocolate Tart with Raspberry ice cream. There's just something about the way the subtle tart of the ice cream contrasts with the creamy, rich chocolate that will have you coming back for more.
Book Your Sunday Roast Lunch at Monadh Now
The best part of all this?
The price.
A three-course Sunday roast costs £24.95, with the option to order two courses for £20.95 or just the main course for £16.95.
Monadh new Sunday lunch menu is available to both Dunalastair Hotel Suites guests and visitors alike, though booking may be advised during busier periods.
To reserve a table or to discuss any special dietary requirements you may have, call and speak to our team now on +44 (0)1882 580444. Alternatively, contact us online today.