It barely feels like five minutes ago since we first threw open the doors to our luxury hotel in Perthshire back in May 2017, yet here we are, countless valued guests and numerous accolades later, celebrating our second birthday in true five-star style.
Whether you've joined us for a romantic, relaxing getaway, a fun-filled family adventure holiday or a luxury honeymoon, it has been both our honour and our privilege to welcome so many of you to our boutique hotel over the last two years.
A Sincere Thank You to All of Our Guests Past and Present
Day in, day out, your glowing reviews and generous feedback continue to inspire every member of our team to deliver the very best in first-class service so that everyone who comes to stay with us enjoys the kind of Scottish getaway they'll cherish for years to come.
Your continued support and our commitment to going the extra mile for you hasn't gone unrecognised.
Last year, we marked our first anniversary by celebrating our then recently-acquired five-star status, a prestigious honour bestowed upon us via Visit Scotland.
We also expressed our gratitude for positive reviews in illustrious publications such as Forbes and Harpers Bazaar.
This year, we've got even more reasons to rejoice as our trophy cabinet becomes ever more full and our folder of positive press mentions practically bursts with praise from some of the world's most respected travel writers and publications.
The Award-Winning Dunalastair Hotel Suites Celebrates Another Successful Year
Over the past twelve months, we've been honoured to receive some of the hotel and hospitality industry's most coveted prizes.
At the 2018 Prestige Hotel Awards, we were runners up in the Best Boutique Hotel category. A year later, at the same event, the Prestige Hotel Awards voted our hotel as the Best Serviced Accommodation of 2019.
Elsewhere, we also won a host of top prizes including:
Best UK Boutique Country and Coastal Hotel 2018 at the Boutique Hotel Guest Experience Awards
Boutique Hotel of the Year 2018 at the Scottish Hospitality Award
Best-Loved Awards prize for Best Hotel Interior 2019/2019.
In addition to this, we were delighted to be nominated for The International Hotel & Property awards 2018, listed among some of the world's most prestigious hotels in the category of 'best hotel under 50 rooms.'
Critical acclaim From Top Travel Writers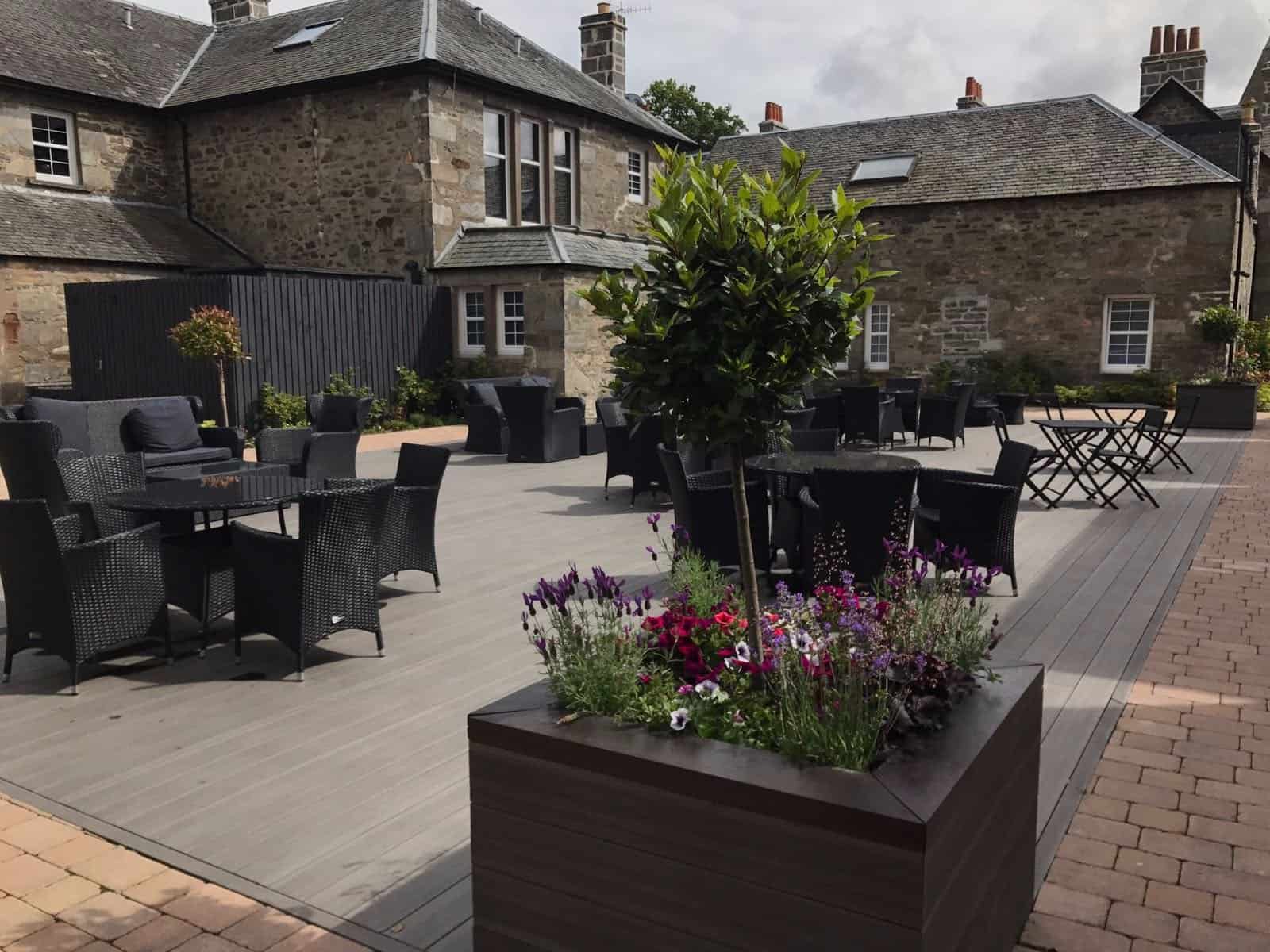 The more awards we won, the more attention we garnered from leading publications such as The Scottish Sun, Destination Overlooked, Manchester Evening News and The National.
The Daily Mail listed us in their guide to the seven best places to visit in the UK for a fishing trip, while The Lady recommended us as one of the UK's most perfect locations for a romantic getaway.
See our News page for more recent examples of Dunalastair Hotel Suites in your favourite publications.
Partnering with local businesses
As part of our commitment to helping our guests make the most of their time in Highland Perthshire, we're delighted to have spent the past year forming exclusive partnerships with several leading businesses.
Not only have we proudly become part of the Condé Nast Johansens family, but we've also built strong bonds with local businesses including House of Bruar, Nae Limits Adventure Centre, Highland Safaris, Cafe du Monde teas, Iain Burnett Highland Chocolatier.
Celebrate in Style With Our Exclusive Special Offers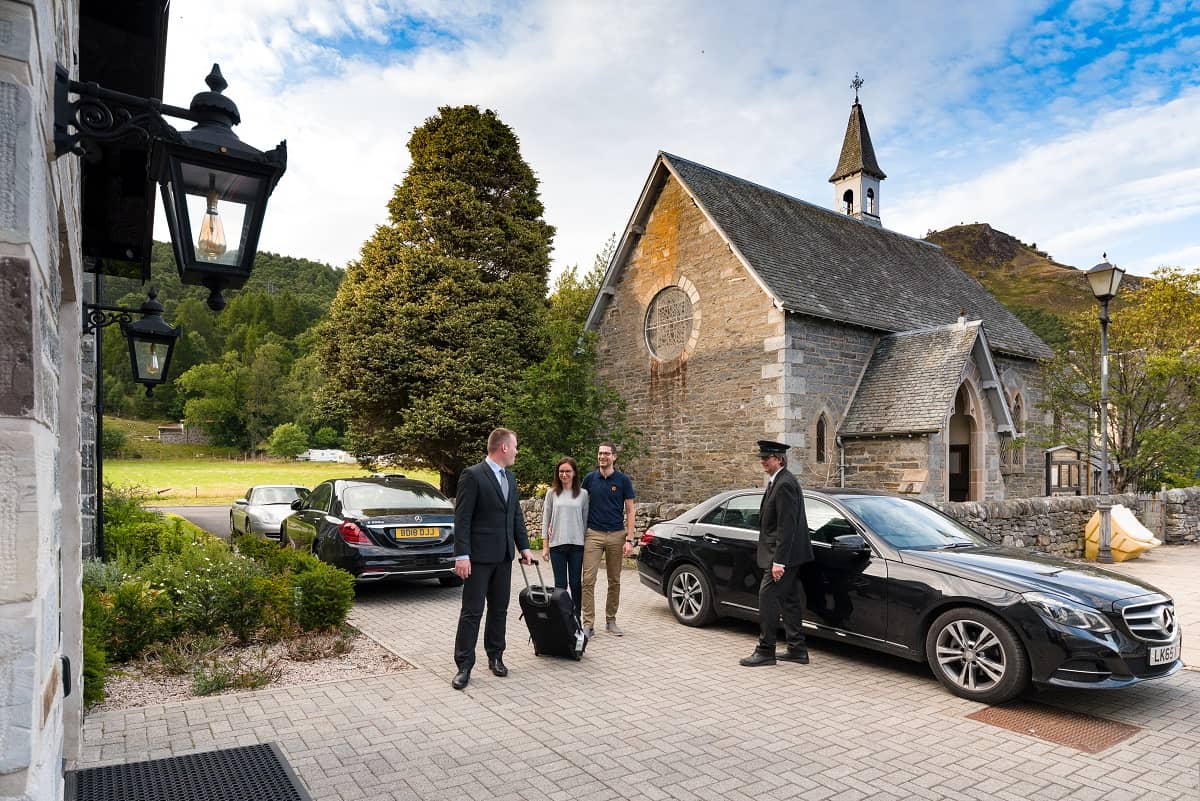 It's true what they say, and it is better to give than to receive. So, instead of asking for birthday presents this year, we're celebrating our second birthday by releasing several very special offers so that you can, and your loved ones can enjoy five-star luxury for less.
Take advantage of our brand new Sumptuous Sunday deal for example, and you'll enjoy an exquisite stay in one of our five-star boutique hotel suites and a Sunday lunch fit for a king, all for only £120 per room.
Prefer a more active Scottish holiday? Why not book our Summer Biking Break package where you'll enjoy two nights, bed and continental breakfast, one half day cycle hire if required, lunch-on-the-go for two guests, cycle route map for Loch Rannoch Circular Cycle Route, and iced tea from only £200 per room per night, based on two adults sharing.

See our special offers for more exclusive deals, or to book your stay with us, call +44 (0)1882 580444