Scottish food often offers better variety and creativity compared to other countries. When it comes to the quality of Scottish ingredients, like meat and fish, they are always regarded as world-class.
As part of a foodie lovers' weekend, Scotland has plenty to offer, from dishes that have been handed down through centuries to more modern takes on Scottish staples, such as Neeps and Tatties, to the moreish dessert Cranachan.
The only downside you will encounter on a food lovers' weekend in Scotland is that you won't have long enough to sample everything but here are some of the best foods to try:
Breakfast roll
Full Scottish fry-up
Grouse
Scotch pie
Stovies
Morning roll
Freshly baked morning rolls are something of an institution in Scotland where more than 2 million a week are baked in a Glasgow bakery. The texture of the centre is light, while the crust is baked until golden and crisp.
Typical fillings include Lorne sausage, bacon, or black pudding, often with a fried egg or a tattie scone. 
Full Scottish fry-up
A food lovers' weekend wouldn't be complete without a full Scottish breakfast. If you are planning a day hiking on the hills, there is no better way to prepare than a full Scottish.
The full Scottish is different from the full English, and you will discover black pudding, Lorne sausage and tattie scones. Black pudding, sometimes called blood sausage is found all over Scotland, in cafes and restaurants.
Lorne sausage, which hails from Lorne in Argyll, is essentially made in the same way as traditional beef or pork sausage but is cut into oblongs, which are then fried.
Grouse
When it comes to wild game Scotland is spoilt for choice. The wild expanses of open moorland and plentiful foraging mean a whole range of game birds can thrive. The grouse is native to Scotland and is considered the king of game birds, with its rich red meat and distinctive gamey flavour.
Scotch pie
It is the pastry that distinguishes the Scotch pie from other pies. The casing is moulded from hot water crust pastry, which is filled with minced mutton flavoured with nutmeg. They are ideal for picnics or lunch on the go, while they are a favourite of football fans at half-time.
Stovies
To stove in Scottish means to stew. So, a stovies recipe usually involves leftover meat from Sunday lunch, stewed together along with carrots, potatoes and flavoured with dark stout. The recipe isn't definitive with variations throughout Scotland but is often accompanied by oatcakes.
Why people love Scottish Food?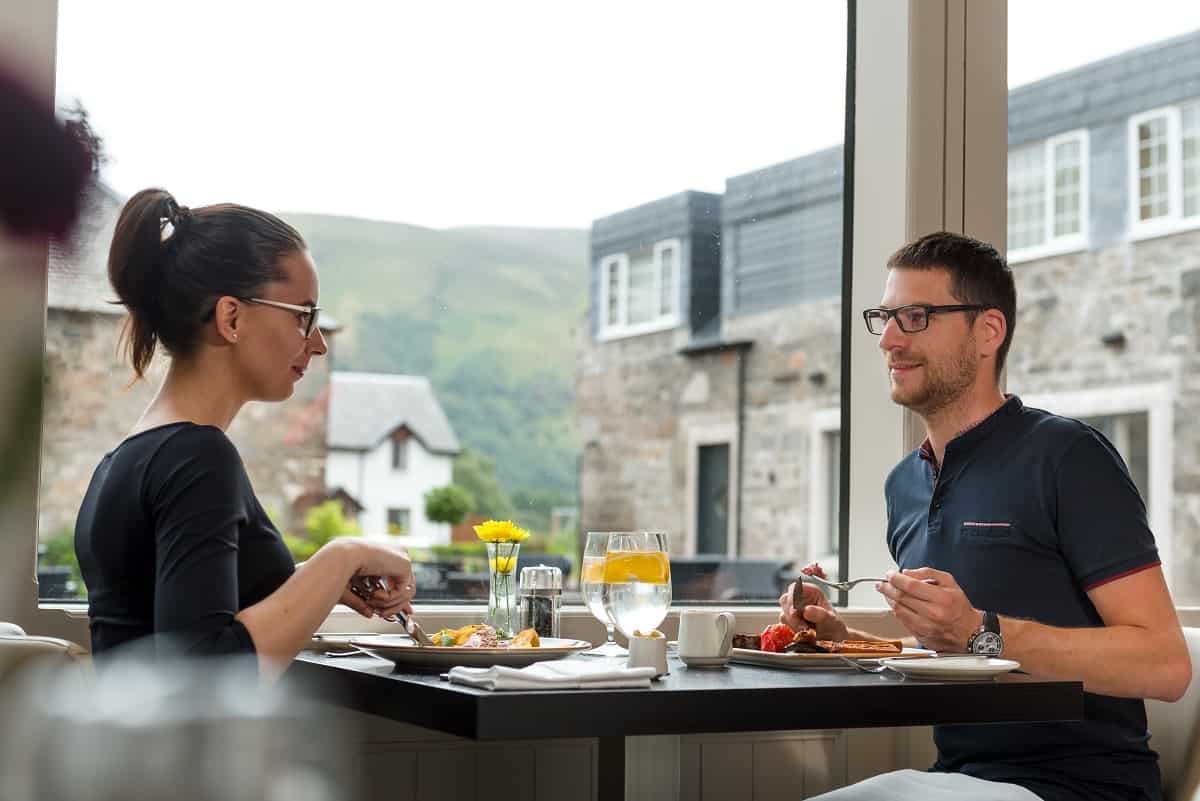 It is the abundance of natural resources that leads Scotland to stand head and shoulders above other countries when it comes to food. There is excellent fishing and seafood around most of the coast, and plentiful rivers, with fish untainted by industry. Wild moorland is home to herds of deer and numerous game birds.
The Vikings brought with them techniques for brewing beer, as well as salting and smoking fish, which are still a strong part of the Scottish diet. French chefs introduced their cuisine to Mary, Queen of Scots but for many the staples of porridge, stews, and broths were the mainstay.
It is the rich tapestry of history that has sculpted Scotland's cultural heritage and newfound enthusiasm for food and drink is paving the way for new generations. 
A heaven for vegan and vegetarian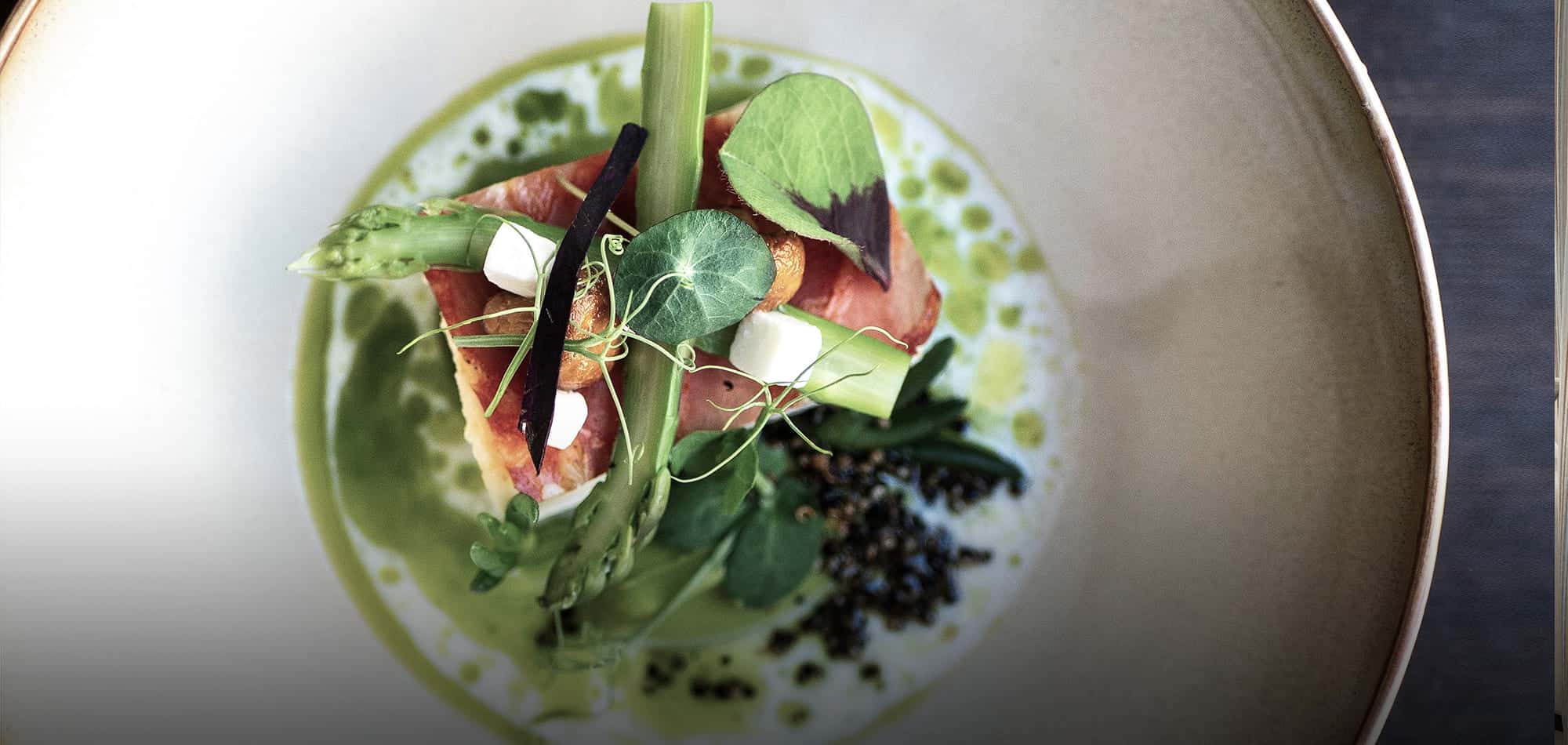 When you think of vegan and vegetarian, Scotland isn't the first destination that springs to mind. However, vegan, and vegetarian cafes and restaurants are springing everywhere, while shops and farmers markets have tables groaning with produce.
Vegan and vegetarian cafés and restaurants 
The vegan dining scene in Scotland is exciting and thriving. Cafes and restaurants are willing to experiment with new flavours and textures, incorporating Scottish ingredients for healthy and cruelty free dishes.
Beetroot Sauvage, Edinburgh
Beetroot Sauvage  is also a yoga and wellness studio, a haven in the West End. Enjoy a decadent vegan afternoon tea, join a cookery class, or just take a moment to yourself.
13th note, Glasgow
The Merchant City has a reputation for vegetarian and vegan spots. 13th Note  is one of the best, combining great Scottish flavours and regular live music nights.
Monadh Dining, Kinloch Rannoch
Sourced from the finest of Scotland's suppliers, dishes at Monadh are prepared with passion by expertly trained chefs. Open all day, it's a fine dining restaurant without the fuss.  So, it is just as much a local's lunchtime rendezvous, as a chance for guests to enjoy the very best of Scottish produce.
269 Vegan, Perth
Chill out in this dog friendly café, which cooks mouthwatering dishes, from waffles to bagels, sandwiches to cakes, and everything in between!
Café kombucha, Elgin
A vegan first for Elgin this  wee eatery  is a cosy spot to unwind. Try one of their seasonal vegan dishes with a soya milkshake.
Scotland's Traditional Dishes & Food
1. Haggis
When you think of Scottish cuisine, haggis  first springs to mind. It's a savoury pudding that combines meat and offal with oatmeal, onions, salt, and spices. Served often with the classic sides of neeps and mashed tatties.
2. Scottish porridge
Scots porridge oats is about as Scottish as you can get. Eaten for breakfast it's a great way to warm you up on a cold winter morning.
3. Seafood
There is no shortage of fishing villages around Scotland where some of the best scallops, langoustines, lobster, and oysters are landed.
4. Cranachan
Cranachan evolved as a celebration of the harvest. It was made at the end of the raspberry harvest in June. Lightly whipped cream is flavoured with whisky and sometimes honey and spooned into glasses with layers of raspberry.
5. Black pudding
Black pudding was originally cooked to make use of the leftovers after slaughtering a pig. It contains pig's blood, pork fat, barley and oatmeal and the makers own blend of spices.
Upcoming Scottish Food festival for Foodies
This is a unique opportunity to take part in a truly immersive experience, tasting some of Scotland's best Highland Malts while hearing the history of Loch Lomond Distillery in an intimate setting in our beautiful surroundings at Loch Lomond shores.
Let someone else do the cooking and enjoy ultimate Dunalastair weekend experience
More than just a place to stay, Dunalastair is a once in a lifetime experience. The Ultimate Dunalastair Weekend is a sure-fire way to get the very most out of a trip to the Scottish Highlands.
Treat you and a loved to our beautifully secluded hotel nestling in the heart of Perthshire and let someone else do the cooking.
There is something to everyone's taste at Monadh, our new Scottish menu and restaurant in Pitlochry. See our  complete menu  online, or why join us for your next stay in the Highlands at our luxury 5-star  Dunalastair Hotel Suites in Kinloch Rannoch.