You may already regard as your favourite hotel for a romantic highland getaway, but did you know that we can now help you take that romance to the next level when you choose our luxury wedding venue in Scotland for your big day?
Completed just in time for the winter wedding season, the Dunalastair Hotel Suites' wedding facilities guarantee all the elegance and prestige of a traditional Scottish wedding with the style and sophistication that you only find at a contemporary, boutique hotel.
But don't just take our word for it.
If you're looking for a truly extraordinary location for your dream wedding, here's everything you need to know about booking a Dunalastair Hotel Suites wedding.
An Enchanting Blend of Classic and Contemporary
Based in Kinloch Rannoch, Perthshire, our luxury wedding venue in Scotland recently underwent a grand, multi-million pound renovation, bringing this historic, Victorian-era inn right into the heart of the 21st century.
The result is a look and feel that combines traditional features with a modern finesse to create the perfect ambience for your special occasion.
But don't mistake us for being all style and no substance.
We pride ourselves on ensuring exquisite comfort throughout our romantic Highland hotel, from the plush, inviting chairs in our lounge to the sheer opulence of the bed in our one-of-a-kind honeymoon suite.
Speaking of which…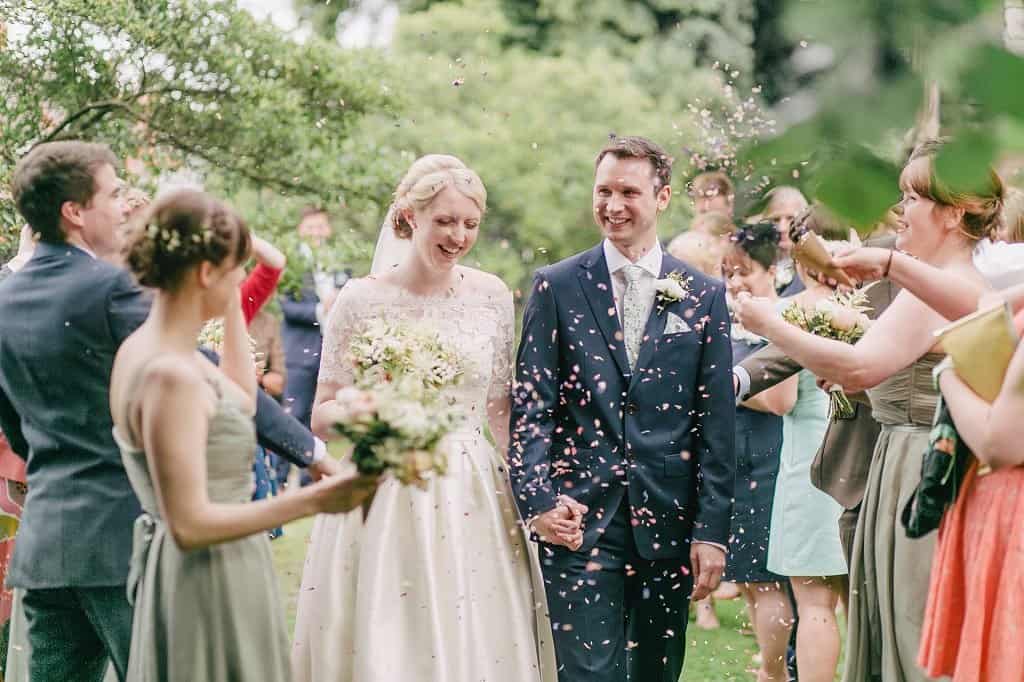 Your New Life Together Begins Here
One of the best things about being married is that the two of you get to experience the very best that life has to offer, together.
That starts from the very moment one of you carries the other over the threshold into your very own luxury Highland honeymoon suite.
The glistening jewel in the Dunalastair Hotel Suites crown, this spectacular and supremely spacious suite offers everything you both could need to indulge yourselves with the ultimate in romance.
A divinely comfortable king-sized bed adorned in only the very finest, premium quality Egyptian cotton, a beautifully relaxing bathroom that offers the very height of modern luxury, and awe-inspiring views are all just the finishing flourishes on a suite that has been designed to ensure the two of you can live like royalty.
Not that the rest of your guests will have to slum it…
Exclusive Use of Our Luxury Wedding Venue in Scotland For All Your Guests
Whilst you're living like royalty in your deluxe honeymoon suite, the rest of your guests will enjoy exclusive use of all our remaining suites.
We have a total of 32 hotel suites (including the honeymoon suite) for your friends, family, and loved ones that offer all the style and heavenly comforts you'd expect from one of the most luxurious wedding venues in the Scottish Highlands.
Picture Perfect Scenery Right the Year Round
From majestic, snow-covered mountains in the winter to the way the radiant sun dances gracefully upon the tranquil waters of Loch Rannoch, our hotel in Kinloch Rannoch is perfectly placed to ensure stunning views right the year round.
Why is this important?
Because it means that you'll come away with not only beautiful memories, but some truly magical wedding photos, too.
Dine Like a King and Queen in Our Magnificent Restaurant
Didn't we say that you'd feel like royalty when staying in our honeymoon suite? That royal treatment doesn't just end there, as we put some of Scotland's best chefs to work on creating a wedding feast fit for a king and queen.
Prepared using the freshest, finest ingredients, your four-course wedding breakfast will be served in the delightfully elegant surroundings of our own Monadh Dining, where the charmingly understated design and gorgeous views are rivalled in quality only by the sensational cuisine.
On arrival, guests will also be treated to fresh canapes and a champagne reception.
Later on, Monadh Dining will also prepare a delicious evening buffet to ensure you and your guests get all the energy you need to dance the night away with our own wedding DJ.
All This and More for Less than You Thought
Prices start from as little as around £119 per person for our one-night wedding package.
This includes not only exclusive use our luxury Scottish wedding venue and all 32 hotel suites (including honeymoon suite), but also:
Four-course wedding breakfast with coffee
Champagne & canapes
Evening buffet
DJ hire
Breakfast
All for only £7,660 based on 64 guests.
Prefer to really make your Highland wedding the celebration of the year? Book a two-night wedding package for just £14,380 based on 64 guests.
This package includes all of the above, plus dinner on the first night courtesy of Monadh Dining.
Make your dream wedding come to life with the Dunalastair Hotel Suites, one of the leading luxury wedding venues in the Scottish Highlands. To make your booking, call now on 01882 580444 or contact us online to find out more about our one and two night wedding packages.