The Dunalastair Hotel Suites, Loch Rannoch are proud to announce the launch of our exclusive new range of halal cuisine, available daily from our own in-house restaurant, Monadh Dining.
Read on to discover a whole new menu of possibilities that are waiting for you on your next holiday in Scotland.
It isn't just our idyllic location, surrounded by glistening lochs, lush forests and acres of breathtaking scenery at the foot of the majestic Schiehallion Mountain that has made our Perthshire hotel such a firm favourite with guests.
Nor is it the opulent luxury of our boutique hotel suites, the air timeless elegance that radiates throughout the hotel, or even the exceptional attention to detail that goes into everything we do which can be held solely responsible for gaining us a host of top industry awards.
While all these are undeniably vital elements of the Dunalastair experience, if there's one thing that has truly helped us to earn an enviable reputation as one of the leading five-star hotels in Scotland, it's our unwavering commitment to ensuring that each and every guest enjoys a perfect stay.
Dunalastair Hotel Suites – Always Going The Extra Mile
Sometimes, this means doing that little something extra that helps guests experience a Scottish holiday that's just right for them.
This could mean that we combine multiple suites to allow group parties to stay together. It could mean running one of our popular half-term special offers so that even families with young children can explore the magic of Highland Scotland.
Or, of course, it could mean ensuring that the talented chefs at Monadh Dining are always on hand to meet any number of special dietary requests.
Already, we've introduced a number of delicious dishes catering for vegans, vegetarians, those with nut and gluten allergies and more.
Now, we've responded to our guests' frequent requests for halal options by introducing our own exclusive halal range.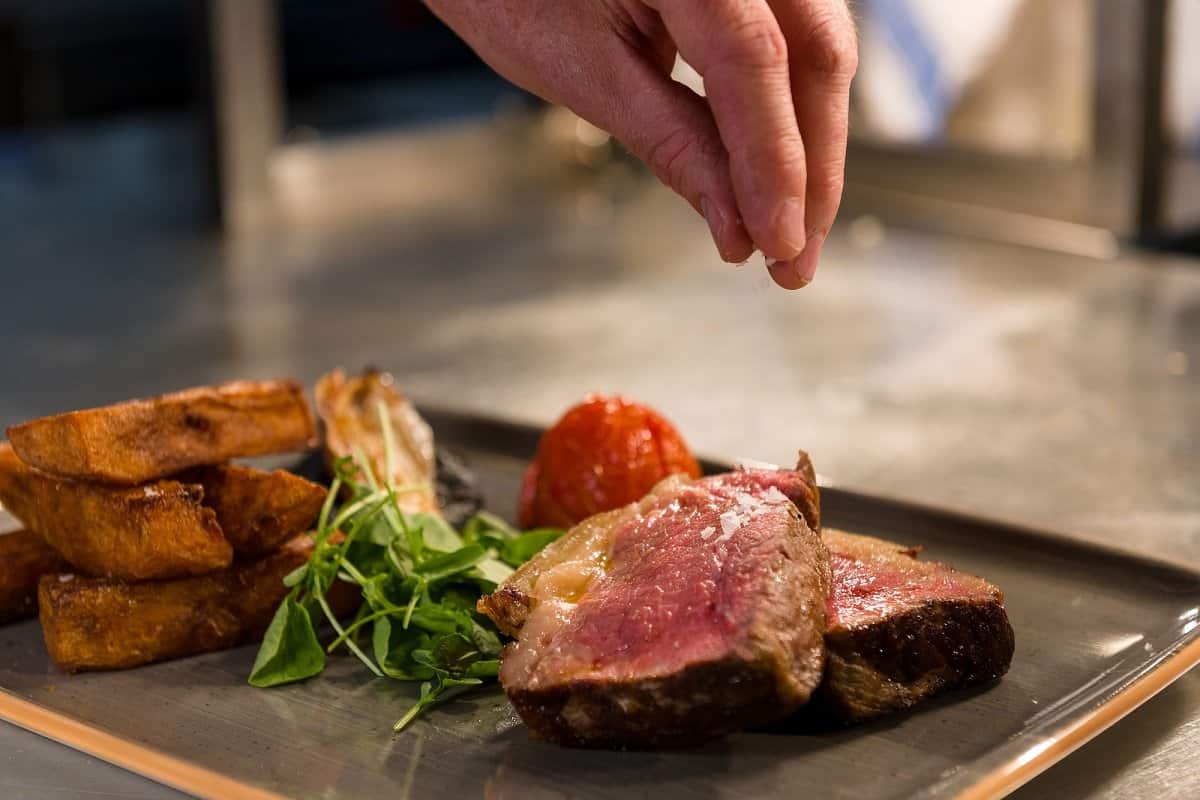 Authentic Halal Cuisine, Served with That Signature Monadh Dining Style
All of our halal menu options begin their journey to us thanks to carefully-selected partners who are fully certified by the Halal Food Authority (HFA).
This ensures that all of the halal meat we use has been prepared according to strict HFA guidelines.
Not content to rely solely on the HFA when it comes to our food, we only choose partners whose values closely reflect those of our internationally-acclaimed Scottish hotel.
Once selected, these partners us supply us with a fresh source of halal meat which is then lovingly turned into exceptional quality dishes, designed and created by Monadh Dining Head Chef John McLachlan and his talented team of chefs.
Ultimately, this means that whenever you come to stay with us, you enjoy more than just the peace of mind that comes from knowing you're dining on fresh, appropriately-sourced, 100% halal meat.
It means you also enjoy that certain extra-special quality that Head Chef McLachlan infuses into all of his dishes, a quality that transforms your favourite dishes into mouthwatering experiences that will have you coming back for more.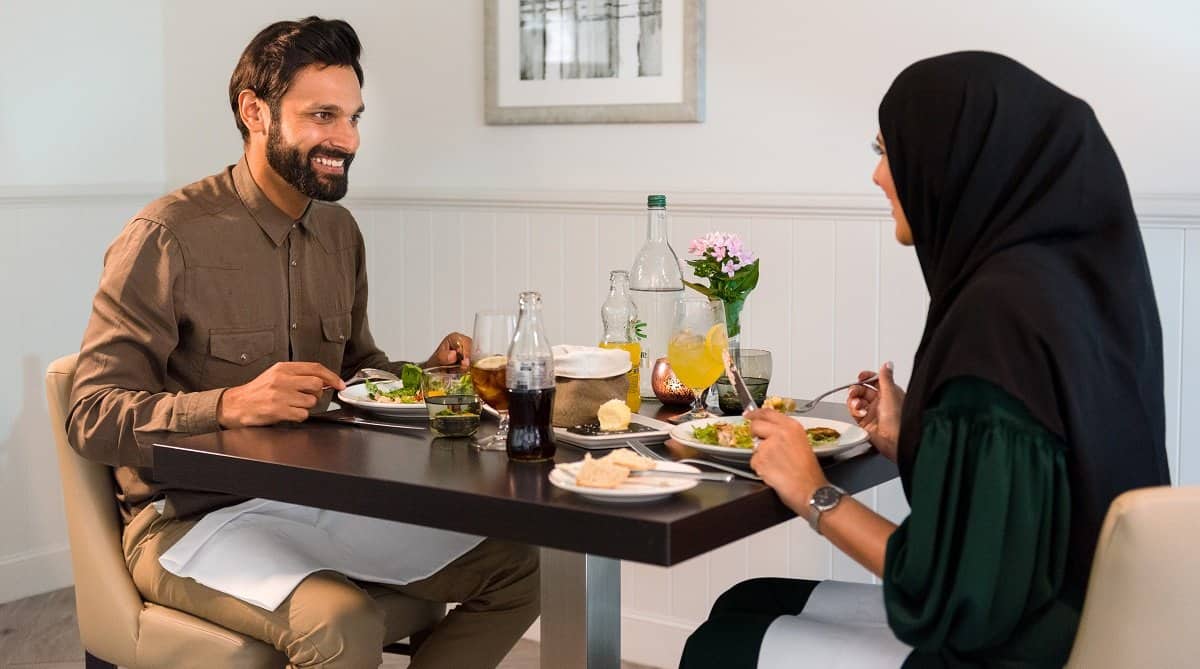 Monadh Dining – Keeping You and Yours Well-Fuelled on Your Holiday in Scotland
Monadh Dining is open seven days a week from Monday to Sunday from eight till late and serves a range of traditional Scottish and British dishes for breakfast, lunch and dinner.
Light bites are also available throughout the day, with our halal range available at all times.
With its relaxed atmosphere, beautiful decor reflecting the sense of contemporary elegance of the Dunalstair Hotel Suites brand, not to mention the spectacular views out towards the Schiellalion Mountain, Monadh Dining is the perfect place to sit back, unwind and enjoy a truly first-class dining experience.
Yet that isn't the only way you can enjoy our new halal range.
Prefer a quiet night in?
Simply use the state-of-the-art e-Concierge service in your suite, or speak to the team at our Perthshire hotel, and room service can be delivered straight to your door on request.
Heading out for the day on an exciting highland adventure?
Let us know in advance and we can even prepare fresh, delicious, halal-based packed lunch for you to take with you as you explore the best that Scotland has to offer.
Welcoming Visitors the Whole Year Round
If you aren't planning a holiday in Scotland with us this year but still want to sample the tantalising tastes of Monadh Dining menu, we'd be more than happy to show you to your table.
Visitors are welcome at Monadh Dining throughout the day, though booking may be advisable during busier periods.
To discuss Monadh Dining new halal range with a member of the Dunalastair Hotel Suites team, please contact us online today. Alternatively, to find out more about whether we can cater to your unique dietary requirements, or to make a reservation, call us now on +44 (0)1882 580444.