While some may see the summer months as a chance to get outdoors and get active, we at Dunalastair Hotel Suites understand that action and adventure isn't exactly everybody's idea of the perfect summer holiday.
For many of our guests, summer is the first chance they've had all year to finally put their feet up and unwind, to reward themselves for getting through the long, hard slog of winter with the kind of five-star luxury break they truly deserve.
If you're one of them, we've got some good news for you:
Here in the heart of the romantic Scottish Highlands, you'll find everything you need for the ultimate relaxing summer getaway, and then some.
Still trying to decide where you'll escape to now that the warm weather is finally upon us?
Here's just four of the many ways to truly unwind here in the Highlands.
Summer is finally here at last, and what better way to spend it than with a five-star break in the beautiful Scottish Highlands?
1: Take in the scenery with a lazy, loch-side stroll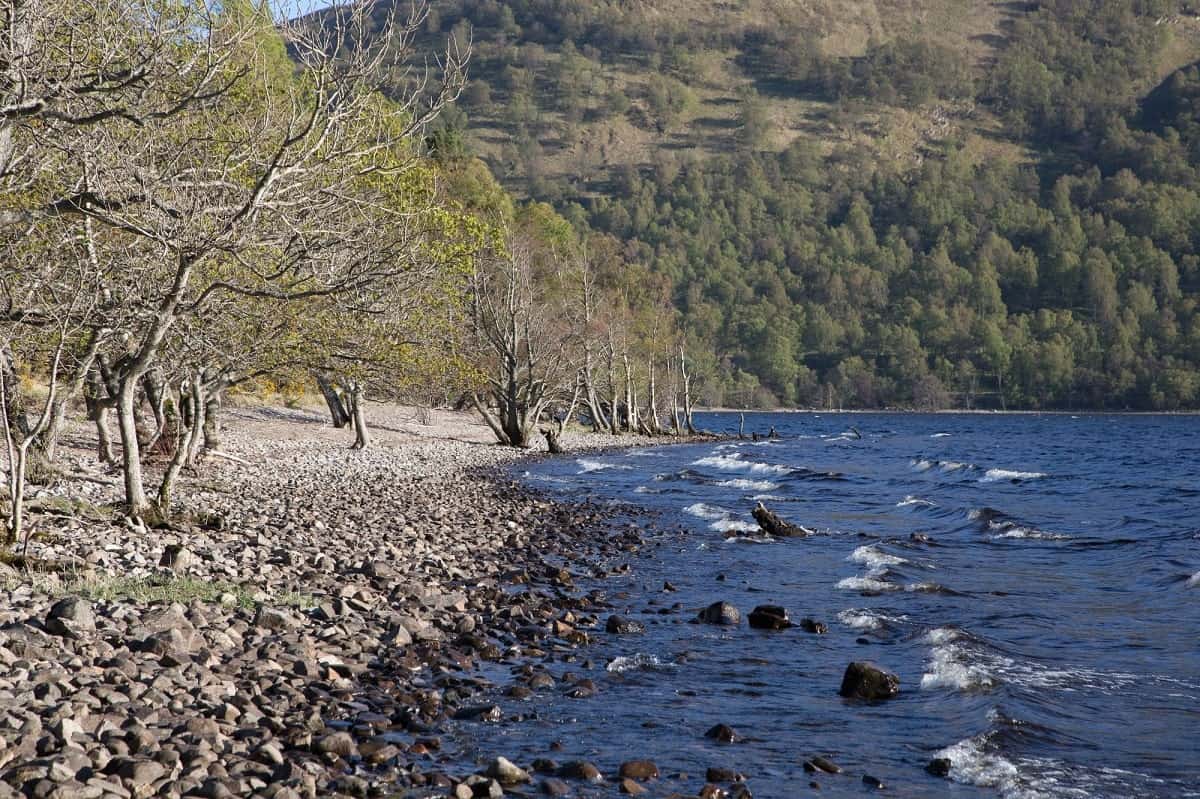 It's no secret that Scotland boasts some of the most incredible scenery to be found anywhere in the known world.
Out in the distance, rugged mountains reach for the heavens, their peaks shrouded in a fine mist like something out of a fantasy story. Surrounding them, the landscape comes to life with a rich, vibrant tapestry of lush, enchanted forests, magnificent glens and valleys.
That's not to mention the abundance of calm, tranquil waters, with each one of Scotland's 31,460 lochs offering their own unique sense of serenity, mystery and magic.
Some days, it's enough to simply sit back and take it all in, marvelling at the unbridled beauty of this truly awe-inspiring country.
Others, you may prefer to head out for a gentle stroll, walking arm-in-arm with your beloved as you watch the radiant sunset over the glistening waters or simply lose yourself in the spectacular surroundings.
Here at Dunalastair Hotel Suites, we're only a few minutes' walk from Loch Rannoch, meaning you never have to go too far to enjoy a relaxing walk with wonderful views.
With miles of rugged mountain tops, tranquil lochs and lush forests, you simply won't find spectacular views like these anywhere else in the world. Take a walk in the heart of nature and see why Scotland is frequently called one of the world's most beautiful countries.
2: Indulge in a spot of pampering
Your relaxing getaway in Scotland is your chance to truly blow off some steam and de-stress. It's your chance to leave the stresses and pressures of day-to-day life behind, to leave your worries back in the office, and ultimately treat yourself to the very pinnacle of luxury.
What better way to do that than by booking the occasional spa treatment or a full-on pamper day?
Though it may not be the first thing you think of when you think about a holiday to Scotland, the country is home to a wealth of premium quality spa resorts and wellness centres.
A short drive from our five-star hotel in Perthshire, for example, Tay Medispa offers a range of treatments including a 1 hour, ten-minute aromatherapy massage, bamboo massage and deep muscle massage, all at £55 each.
Elsewhere, the centre provides hot stone massages from £45, facial treatments (from £85), and a wealth of beauty treatments from £28.
What could be more relaxing than an indulgent massage or spa treatment? Here at our award-winning hotel in Perthshire, you're only a short drive away from some of Scotland's top spa and wellbeing centres.
3: Enjoy a relaxing afternoon tea
Speaking of all things indulgent, delicious afternoon tea can serve a true highlight of any relaxing break.
This decidedly British staple can be found at tea rooms and cafes throughout the country, but here at Dunalastair Hotel Suites, the afternoon tea menu offered by our own Monadh Dining restaurant is fast becoming the talk of the Highlands.
From as little as only £7.50 per person, our Courtyard Cream Tea offers freshly-made fruit and plain scones with a selection of delectable preserves and clotted cream sourced from local providers, as well as freshly brewed teas, infusions, or cafetière coffee.
For the ultimate indulgence, we invite you to upgrade to our special Loch View Afternoon Tea, priced at only £17.50 per person. Putting a delightful Scottish twist on this traditional classic, the Loch View menu offers everything you'll find in the Courtyard menu, along with a mouthwatering selection of finger sandwiches, including smoked salmon & cream cheese, roast chicken & wholegrain mustard and more.
You'll also be treated to an array of delicious mini desserts and macaroons.
Join us for afternoon tea every day between 2.30PM and 5 PM. On a nice day, you can even take tea out in our courtyard where you can take in those spectacular views while enjoying a menu lovingly prepared by our own in-house chefs.
Whether you prefer the oh-so-moorish finger sandwiches or the delicious mini deserts, join us at Monadh Dining every day from 2.30pm to 5pm and discover why our traditional afternoon teas are the talk of the Highlands.
4: Let your hotel team do all the hard work for you
One of the best things about taking your summer holiday here in the Scottish Highlands is that you really can do as much, or as little as you like.
Each and every day, our talented in-house chefs create an outstanding menu of freshly prepared, ethically sourced meals to suit any dietary requirement, all served up in the elegant surroundings of Monadh Dining restaurant.
Yet if you don't fancy taking the short stroll from your room to your restaurant, it's not a problem. Simply use the state-of-the-art eConcierge system in your suite and we'll bring your favourite menu items directly to your door.
Thinking of heading out for the day but don't want the hassle of making all the arrangements? Contact your guest ambassador and let them help to plan everything for you.
Whatever you need to make your relaxing Scottish getaway absolutely perfect, the Dunalastair Hotel Suites team are here to help.
For a limited time only, take advantage of our special Sumptuous Sundays package. For only £120 per room, per night, you'll enjoy the ultimate relaxing break, complete with five-star, luxury accommodation, continental breakfast, Sunday Lunch or lunch-on-the-go per person and VAT included.

See our website for more details, or to book your next stay call us now on +44 (0)1882 580444.