If you're looking for a destination that offers the perfect escape in the lead-up to all the preparations for Christmas, then look no further than the Scottish Highlands.
November is the perfect time to plan a trip to the Scottish Highlands before the wonders of Christmas festivities begin. The air is crisper, often a little wetter, but the frosty mornings and the warm welcome you receive more than make up for all of that.
What's there to see and do?
There's lots to see and do during November in the Highlands, which includes superb festivals and great events. For example, the Oban Winter Festival has craft fairs and music events.
The festival is a 10-day celebration of parades, fine art, pipers and performing arts that showcase Oban's culture.
Fort Augustus Christmas fair takes place on Sunday, 19th November, which is a great place to find traditional Highland produce, local crafts and Christmas delights.
Then there's Saint Andrew's Day at the end of November, when tribute is paid to Scotland's Patron Saint.
Festivities take place throughout Scotland to mark the occasion, allowing visitors to learn about Scottish heritage and culture.
Wildlife, snowy mountain tops and rust-coloured valleys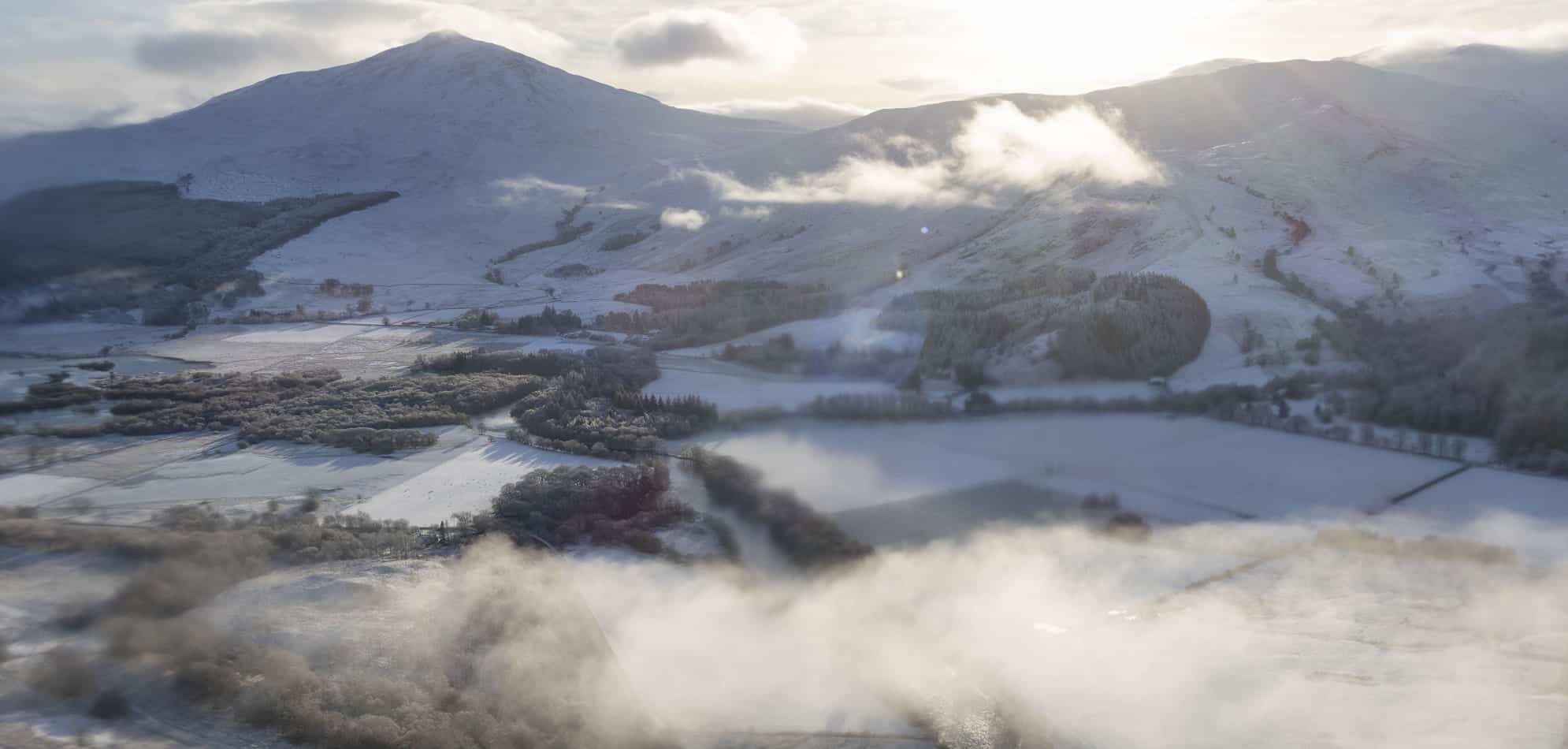 The start of winter is a beautiful time of the year in the Scottish Highlands. It's when you spy wildlife in all its natural glory, gavotting in pristine, frosty landscapes and on the wing.
Thousands of birds, which include geese, ducks and swans, arrive in Scotland from Greenland and the Arctic Circle to benefit from the milder Scottish weather.
You can spot them in Loch Leven Nature Reserve in Perthshire and Loch of Strathbeg Nature Reserve in Aberdeenshire, especially at dawn when geese take off in their hundreds.
Then there's Scotland's red squirrels, which can be spotted early in the morning and the afternoons. You'll find them in the Highland Wildlife Parkin in Kingussie and Loch Lomond & Trossachs National Parks.
The best time of the year for deer watching is during winter when red deer can be seen in the Cairngorms National Park and the Queen Elizabeth Forest Park.
You'll also spot Ptarmigans and Scotland's Arctic Hare, which adapt their coats and plumage for the colder winter weather. They are often seen in the more remote parts of the Highlands and sometimes in the Cairngorms National Park.
Visiting Scotland's majestic castles
There are some magnificent castles in Scotland, some of which are open to the public all year round. It includes:
Edinburgh Castle (open during the winter months)Balmoral Castle
Eilean Donan Castle (open during the winter months)
Braemar Castle
Urquhart Castle (open during the winter months)
Cawdor Castle
Brodie Castle (open during the winter months)
Dunrobin Castle
Dunnottar Castle (open during the winter months)
Huntingtower Castle, Perth (open during the winter months)
Visiting one of the many castles dotted around the Highlands is a wonderful way to immerse yourself in Scottish history.
Christmas shopping delights
Edinburgh offers a fantastic shopping experience, and it doesn't get much better than at its Christmas Market, which runs from 17th November right through to 6th January.
Thousands of visitors from the world over descend on the capital to enjoy an experience like no other in a winter wonderland. There's a massive Ferris wheel along with Santa's Grotto, lots of mulled wine and accompanying mince pies.
There's also ice skating and lots of entertainment to keep the whole family happy, which includes the Castle of Light show, which illuminates Edinburgh Castle.
With whole areas of the capital lit up to celebrate Christmas and Hogmanay, the Edinburgh Christmas market is an event not to be missed when visiting the Highlands in the build-up to Christmas.
Inverness Christmas shopping experience
An Early Christmas Craft Fair takes place from 17th to 19th November at Eden Court, which is situated right on the beautiful River Ness.
Eden 1 and Eden 2 are two superb Christmas Fairs where local producers offer all sorts of wonderfully inspired gift ideas.
All in all, you'll discover a great range of products expertly crafted, making for a superb shopping experience for visitors enjoying their Christmas breaks in Scotland.
Time to relax ready for Christmas and Hogmanay
People in Scotland start gearing up for the Christmas festivities early, with towns and villages aglow with brightly lit decorations. Plus, there's no need to find an excuse when it comes to preparing for the greatest party of the year – Hogmanay.
Finding the perfect location for the festivities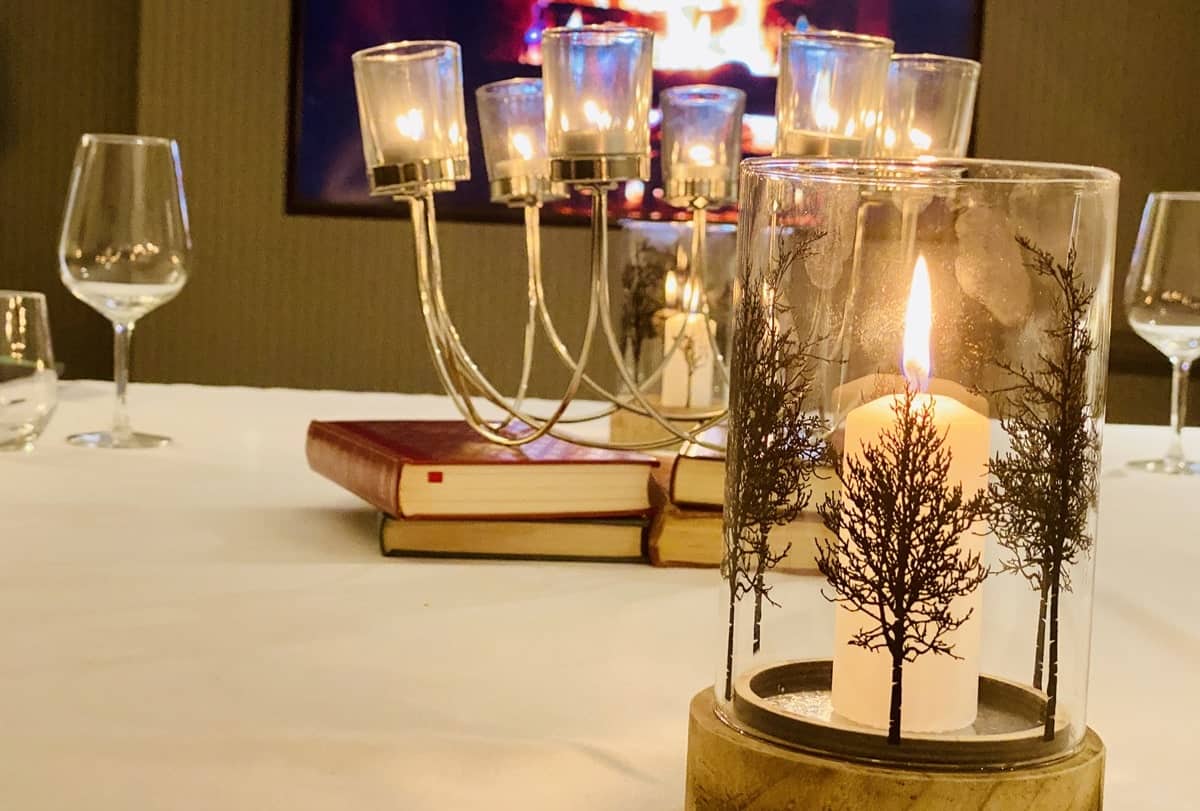 Naturally, choosing the perfect location to relax and prepare for the end-of-year festivities is a must.
Here at Dunalastair Hotel Suites, we celebrate Christmas in a traditional way with all the trimmings, and then we go the extra mile.
Enjoy a glass of champagne with us on Christmas Eve and then tuck into a sumptuous breakfast in the morning. Take a walk in the crisp morning air before sitting down to savour our Christmas Day Menu in a glorious setting where our 5-star hotel near Pitlochry is situated.
You can book your stay online and make the most of our Christmas breaks 2023 offers and our Hogmanay Packages 2023. You can also call a friendly staff member on +44 (0)1882 580444 to learn more about our New Year Breaks in Scotland offers. Alternatively, you can email us at reservations@dunalastairhotel.com to book your stay.