It is Monday, May 1st 2017, and that can only mean one thing:
The grand opening of the Dunalastair Hotel Suites
Nestled snugly in the picturesque village of Kinloch Rannoch at the heart of Perthshire, this historic hotel has recently undergone a colossal multi-million pound renovation, transforming the Victorian era venue into one of the top modern boutique hotels in Perthshire.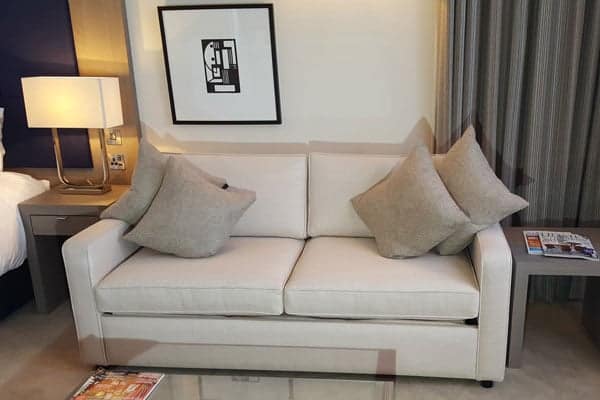 History in the Making
To say that this is the day we've all been waiting for would of course be an understatement.
For the past several months, friends of the Dunalastair Hotel Suites have been following the progress of our renovation team via our Facebook page, watching as we worked to combine the classic Scottish features of this centuries old venue with all the 21st century amenities you'd expect from a luxury hotel in Scotland.
Over time, they have seen:
How our team of award-winning interior designers and industry leading architects have transformed our accommodation in 32 beautiful boutique hotel suites.
How each room has been carefully designed to offer truly remarkable views of Highland Perthshire's dramatic scenery.
How Monadh Dining has undergone a complete refurbishment, complete with a brand new menu made from the very best, locally sourced British ingredients.
How we have installed state-of-the-art eConcierge systems in each of our luxury suites, offering guests access to first class customer service 24 hours a day, seven days a week.
The Wait is Over…Welcome to Your New Boutique Hotel in Perthshire
With all of that complete, and with every last little detail given a full renovation, there was really only one thing left for us to:
Wake up this morning to the beautiful spring sunshine radiating throughout the magnificent Scottish Highlands, open the doors, and celebrate our grand reopening by welcoming our very first guests.
Today, and over the next couple of days, more will be joining those guests for a short break in Scotland which combines truly breathtaking scenery with a wealth of activities and attractions, all available to experience whilst enjoying the exquisite luxury of the newly opened Dunalastair Hotel Suites.
If you haven't yet seized your chance to join them just yet, don't worry, there is still time.
Exclusive Special Offer: Book Today and Enjoy a Free Upgrade to the Next Available Suite Type
To celebrate today's grand reopening, we are offering you a complimentary upgrade to the next available boutique hotel suite when you book your stay between any Sunday and Thursday from now until June 30th.
Prefer to join us for a short weekend break? Enjoy free late checkout on us, giving you more time to really explore the true beauty of the majestic Scottish Highlands.
Please note that room availability is limited, so do book early to avoid disappointment.
Be a part of history by joining us for the grand opening of the historic Dunalastair Hotel Suites. Book your stay online today, or call our reservations team now on 01882 580444.