Reconnect and relax around Dunalastair Hotel Suites
Everyone has endured the challenges of the past 20 months, which has made holiday plans so especially difficult to plan. For many, the uncertainty has been too much, and arrangements for the festive season have been on hold for some time.
However, with more positivity in the air, it is time for a well-deserved family treat. After so much time spent indoors, what could be better than a complete change of scene. Where you and your family can get away and enjoy an extra special break in a luxury hotel in Pitlochry over Christmas and New Year.
If you are still mulling over ideas about where to go over the festive season, then why not compare them to some of the benefits at the multi, award-winning Dunalastair Hotel Suites. Here the authenticity of a Scottish Christmas and New Year will bring memories flooding back of how Christmas used to be.
Extended Family Christmas Breaks in Scotland with Dunalastair Hotel Suites: What's in Store

2-night Package*:
Superior Room: £385 per person
Luxury Suite: £525 per person
Grand Deluxe Suite: £475 per person
Family Suite: £585 per adult
Deluxe Suite: £420.00 per person
Munro Suite: £645 per person
*Based on 2 adults sharing a room, Additional nights can be added
As you drive further north into Scotland, the more urban landscapes are left behind, replaced with the beauty and range of moorland and mountain. Being this far north during the festive season means the surrounding peaks will be capped with snow, sometimes to lower levels as well, where a dusting of snow on the Scots pines will raise your Christmas spirit.
With the temperature falling and a chill in the air, you will welcome your arrival at Dunalastair Hotel Suites. Stepping inside, and with a log fire in the grate, you will appreciate the warmth of hospitality that Scot's stake their reputation on. Take a moment to unwind after your journey with a complimentary warming drink as you relax in your new home.
Christmas Packages in Scotland at Dunalastair Hotel Suites: Your Complete Plan for extended Stay 

December 23rd:
Once unpacked and settled in your room the day is yours. Maybe a leisurely, relaxed day visiting nearby Loch Rannoch, and the beautiful views across the water to the surrounding hills. There are plenty of walks nearby, from a relaxed stroll to something more strenuous. Pitlochry is only a short drive away for your first taste of a historic Scottish town, where you can find that last-minute luxury shopping.
Christmas Eve:
After a day of relaxation, you will hopefully wake to feel restored and ready to go. Breakfast can be a leisurely affair where you can enjoy a hearty Scottish breakfast or a lighter continental breakfast with fruit, pastries, and yoghurt.
If you want some fresh air and feel adventurous, there are plenty of local, essential winter attractions, from mild to wild, to make you feel fully alive again.
Christmas Day:
For a special day, a special breakfast! The traditional Scottish is an institution with the best back bacon, Cumberland sausage, a Scottish tattie scone, black pudding, haggis, grilled tomato, button mushroom and your choice of fried, poached, or scrambled eggs. All served with plenty of fresh juice, coffee, and tea.
As if you could forget, you will be sitting down later in the day at Monadh Dining for a sumptuous, traditional, four-course Christmas lunch with complimentary drinks. So please leave a little room!
Boxing Day
Finally, if you've enjoyed spending Christmas surrounded by the wild beauty of the Scottish Highlands, why not drop by reception and book next year's stay. We've enjoyed taking care of you and bid you a fond farewell and safe journey home. We would like nothing more than to see you again next year.
The following Christmas break packages remain available for a limited time only. All prices are based on two adults sharing a Deluxe Suite
2 night- Premium Packages – £699.00 per room
3 night- Enhanced Packages – £795.00 per room
4 night- Bespoke Packages – £895.00 per room
Hogmanay 2021 Packages in Scotland at Dunalastair Hotel Suites

3-night Package*:
Superior Room: £580.50 per person
Luxury Suite: £768 per person
Grand Deluxe Suite: £708 per person
Family Suite: £1,143 per adult
Deluxe Suite: £607.50 per person
Munro Suite: £1,278 per person
*Based on 2 adults sharing a room, Additional nights can be added
It's widely accepted that a Scottish New Year is in a league of its own. Put the difficulties of 2021 behind you and look forward to a fresh start in 2022. Try something different this year with a luxury Hogmanay break and ring in the New Year in five-star style.
Extended New Year's Packages in Scotland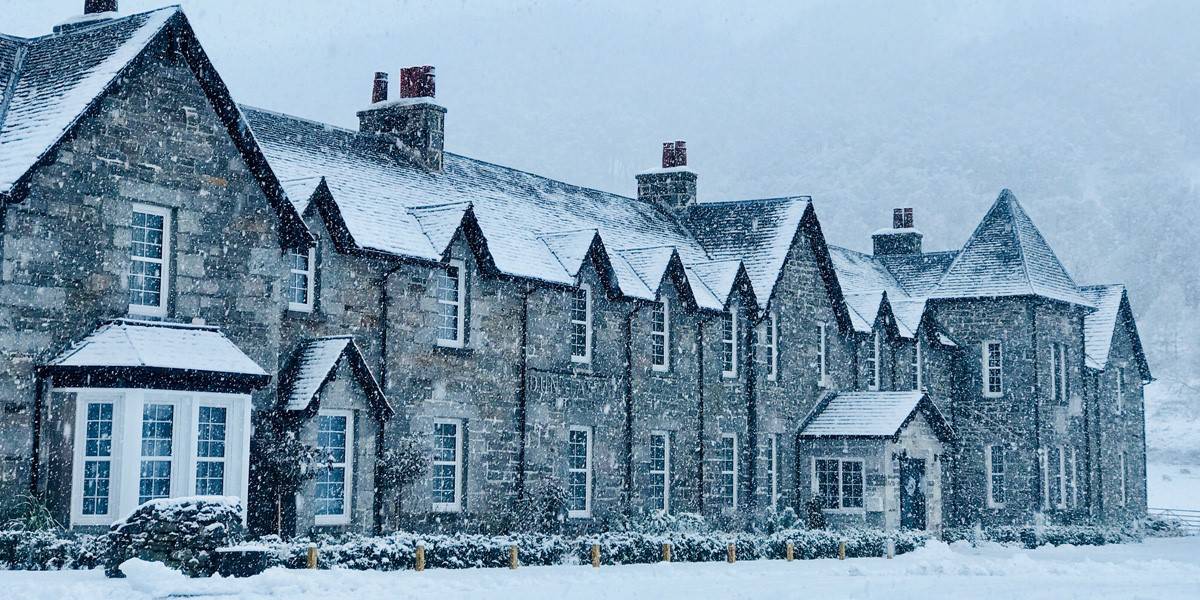 30th December
The wintertime scenery in the Scottish Highlands is particularly memorable. Snowcapped peaks, the muted colours of the moorland and the clear, fresh waters of the lochs. If you have never been in winter before, a treat awaits.
You can  expect so much more on your winter break in Scotland, including our festive-themed afternoon tea and a three-course, candlelit dinner at Monadh Dining.
New Year's Eve
It's the last day of 2021, which you can spend at your leisure. There are numerous places to visit to make the most of your winter getaway in the local Highlands, that is, if you can drag yourself away from a well-earned snooze in front of the lounge, log fire.
New Year's Day
After seeing out the year in style, enjoy a comfortable lie-in until you're good and ready. Don't worry about missing out on breakfast either, as we celebrate New Year's Day by serving a special brunch until noon.
If you're leaving us today, don't forget to book your 2022 Hogmanay stay before we bid you a fond farewell. 
January 2nd
Sadly, all good things must come to an end, though not before you've enjoyed another truly delicious Scottish breakfast complete with:
Cumberland sausage,
Tattie scone,
Haggis, and all the trimmings
If you have enjoyed your stay, be sure to reserve your next with us, before taking in the awe-inspiring beauty of Highland Perthshire one last time…at least until 2022, when we can do it all again!
Book your Highland Hogmanay staycation at the award-winning Dunalastair Hotel Suites today. Call reservations to make your booking on  01882 580444 or email   bookings@dunalastairhotel.com