This summer, valiant warriors from across the country will descend upon Highland Scotland to tackle one of the year's most gruelling challenges, an epic adventure through the hills and valleys known as the Martin Currie Rob Roy Challenge.
Following in the footsteps of legendary outlaw Rob Roy McCalister, hundreds of brave souls battle through miles upon miles of Scotland's toughest courses, and here at the Dunalastair Hotel Suites, we've put together the perfect reward for anyone taking part in this year's event.
A five-star luxury hotel suite, complete with everything you could possibly need to relax, unwind, and celebrate achieving the challenge of a lifestyle in truly spectacular style.
The 2018 Rob Roy Challenge – An Adventure That Truly Tests The Limits
Set to take place on Saturday, 23rd June just a few short miles from our luxury Perthshire hotel in nearby Kenmore, the annual sportive event sees hardened adventurers pit their wits, stamina and courage against one of three truly testing courses.
For beginners, there's the Rob Roy Ramble, a demanding 14-mile hike through the highlands resplendent with magnificent views across Loch Tay and the surround region.
Named after Rob Roy's nickname, Big Red pushes competitors even further, adding an arduous 30-mile cycle on top of the original 14-mile ramble.
Meanwhile, those seriously up for taking themselves to their limits and beyond can sign up for Schiehallion's shadow, a 14-mile hike followed by a vigorous 56-mile bike ride among the foothills of the majestic Schiehallion Mountain, a route adorned in breathtaking forests, tree-lined pathways and acres upon acres of beautiful surroundings the likes of which you truly only experience here in the Highlands.
Whichever route you choose, your personal Rob Roy Challenge is guaranteed to bring out the very best in you, requiring every ounce of stamina, courage, and determination to cross the finish line.
Having got there, there's only thing left to do: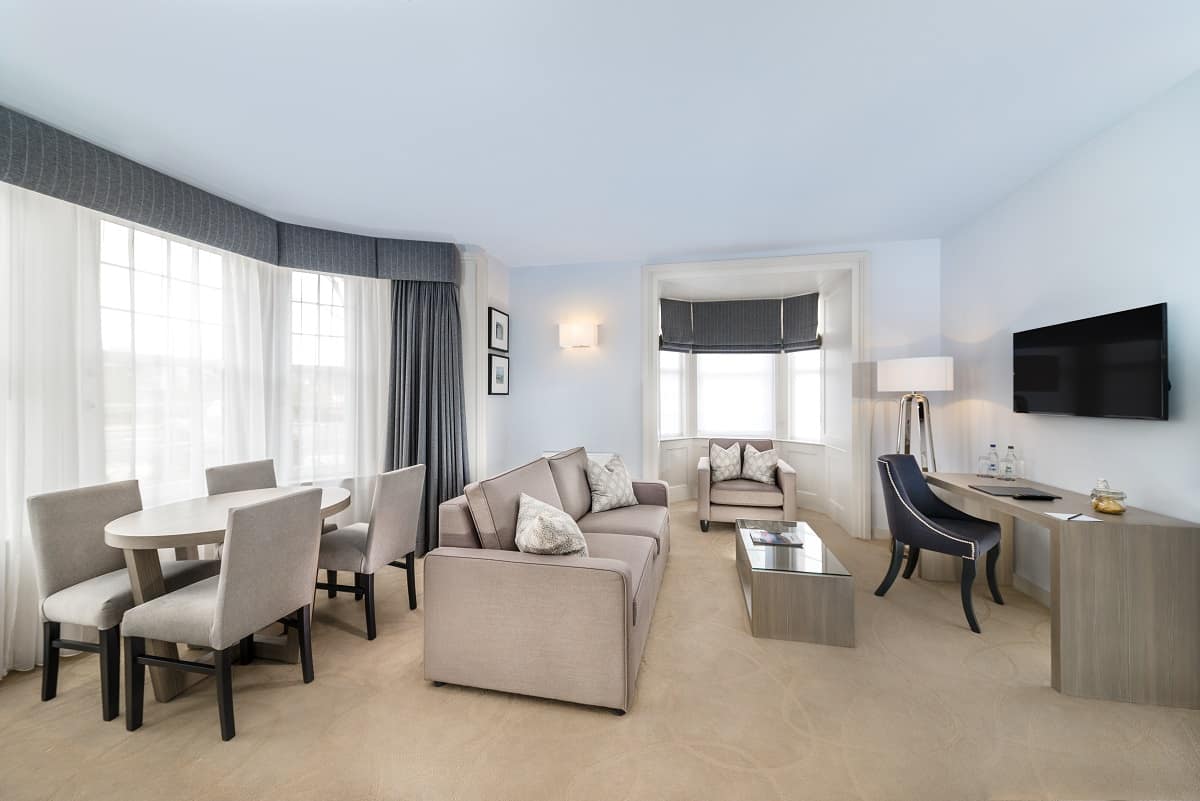 Spoil Yourself with The Ultimate in Contemporary Elegance
As you cross that finish line and make your way wearily from Kenmore back to your luxury Perthshire hotel, every muscle in your body aches.
Thighs and leg muscles throb, joints complain bitterly, even the tips of your toes seem to cry out for relief.
Fortunately for you, you'll find everything you need to soothe them in your elegantly designed deluxe bathroom here at the Dunalastair Hotel Suites.
Maintaining the same unrivalled attention to detail that you'll find throughout the rest of our establishment, your opulent bathroom serves as the perfect place to wash away those aches and pains, including complimentary Scottish aromatherapy toiletries.
After a long soak, slip comfortably into warm, inviting slippers and bathrobe and emerge into your boutique hotel suite feeling fresh and fully rejuvenated.
A Celebratory Meal Fit For a Champion
After a long, well-earned soak, it's time to really celebrate in style with an exquisitely prepared meal courtesy of Monadh Dining.
For a true taste of the Highlands, you may choose to start with freshly-made oak-smoked Scottish salmon followed by a hearty 8 oz. sirloin of prime Scottish beef in a delicious peppercorn sauce and rounded off with a heaven-sent apple & plum crumble and vanilla ice cream.
Alternatively, there's always our extra special Forestier mushroom, toasted brioche & petit salad, with a main of course of potato gnocchi and refreshing lemon tart and orange sorbet.
Whatever you're in the mood for, you'll find a diverse selection of dishes to suit all palettes, each one created by our talented chefs using only the freshest, locally sourced ingredients.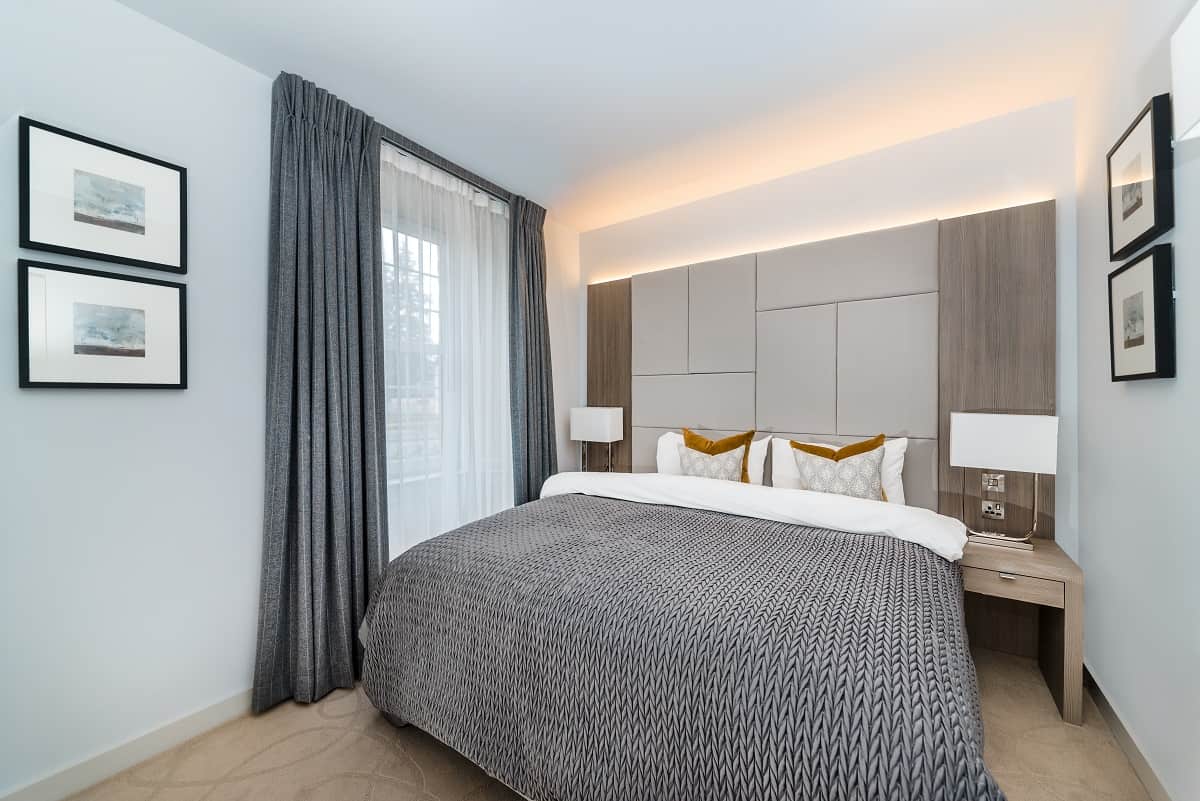 The Rest You Need – The Comfort You Deserve
After a long, tiring adventure and a celebratory meal fit for royalty, nobody could blame you for being ready to call it a day, especially when you've got a premium-quality bespoke bed waiting for you back at your luxury Perthshire hotel.
At the Dunalastair Hotel Suites, we know that our guests expect nothing less than the pinnacle of perfection from us in every aspect of their hotel experience.
That's why we commissioned a leading UK firm to create our custom-made 1000-count air pocket mattresses, designed to ensure that you enjoy the kind of wonderfully peaceful night's sleep that dreams are made of.
As if that wasn't enough, when you take advantage of one of our exclusive special offers, we'll also treat you to a late checkout time of 12 noon so that you can keep the alarm clock switched off and enjoy a long, comfortable lie-in that's truly well-deserved.
The Dunalastair Hotel Suites would like to wish the very best of luck to all those taking part in the 2018 Rob Roy Challenge.

Rising to the challenge this June and looking for the perfect place to stay? Look no further than our luxury five-star hotel, just a short drive from the starting line in nearby Kenmore.

Book your stay online today, or call us now on +44 (0)1882 580444.