There's so much to see and do in Scotland that you could literally spend weeks, if not months here and still not have time to take in everything this fascinating and beautiful country has to offer.
But let's be honest, as ideal as that may sound right now, it's not something you have time for. You have got seven days in Scotland, and you need to make the most of them.
So where do you start?
Simple:
Start here with our guide to seven excellent ideas to help you take in the best that Scotland has to show you, all in the space of a single week-long Scottish holiday.
Seven days might not be long enough to experience everything that Scotland has to offer, but with a little bit of planning, you can still enjoy the ultimate Scottish holiday in the space of just a short week.
1. Head to the Highlands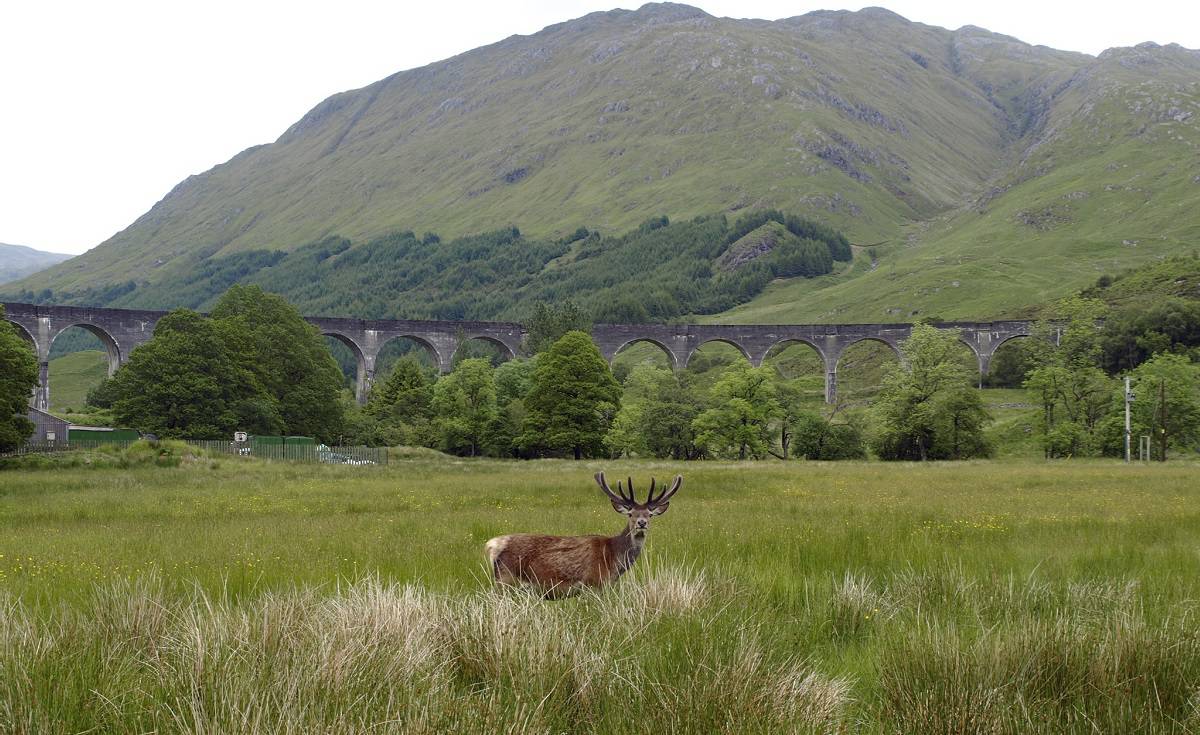 Head to the Highlands to soak up the kind of outstanding natural beauty you just won't find anywhere in the world.
With that in mind, spend the first day of your holiday taking a day trip to Queen's View in Pitlochry, a spot famous for offering one of the most incredible views anywhere in the country.
Alternatively, set yourself the challenge of conquering the mighty Mount Schiehallion, an adventure that rewards you with unspoiled views the likes of which you just don't find back home.
Scotland's natural beauty is legendary. Thankfully, you never have to go far to discover the kind of awe-inspiring views you'll remember for a lifetime.
2: Explore Ancient History
From the excitement of touring the world-famous Edinburgh Castle to the haunting tales of the ghosts who haunt the Culloden battlefield, you can barely move in Scotland without bumping into a famous landmark with a fascinating story to tell.
Among our favourite sites is the magnificent Blair Castle. Less than 18 miles from the historic Dunalastair Hotel Suites, this superb castle has stood at the heart of Perthshire for over 700 years.
In that time, it played host to a veritable Who's Who of notable names from Britain's past, with visits from Mary Queen of Scots and Queen Victoria herself remaining the stuff of legend.
If that's not enough history for one trip, you can also see the sights made famous by historical figures like Rob Roy, Robert Burns and Bonnie Prince Charlie.
Scotland's history may not always have been pretty, but it's always been pretty fascinating. From dramatic battles to notable heroes, the country is packed full of incredible stories just waiting to be heard.
3: Try Your Hand at Scotland's Popular Past-Times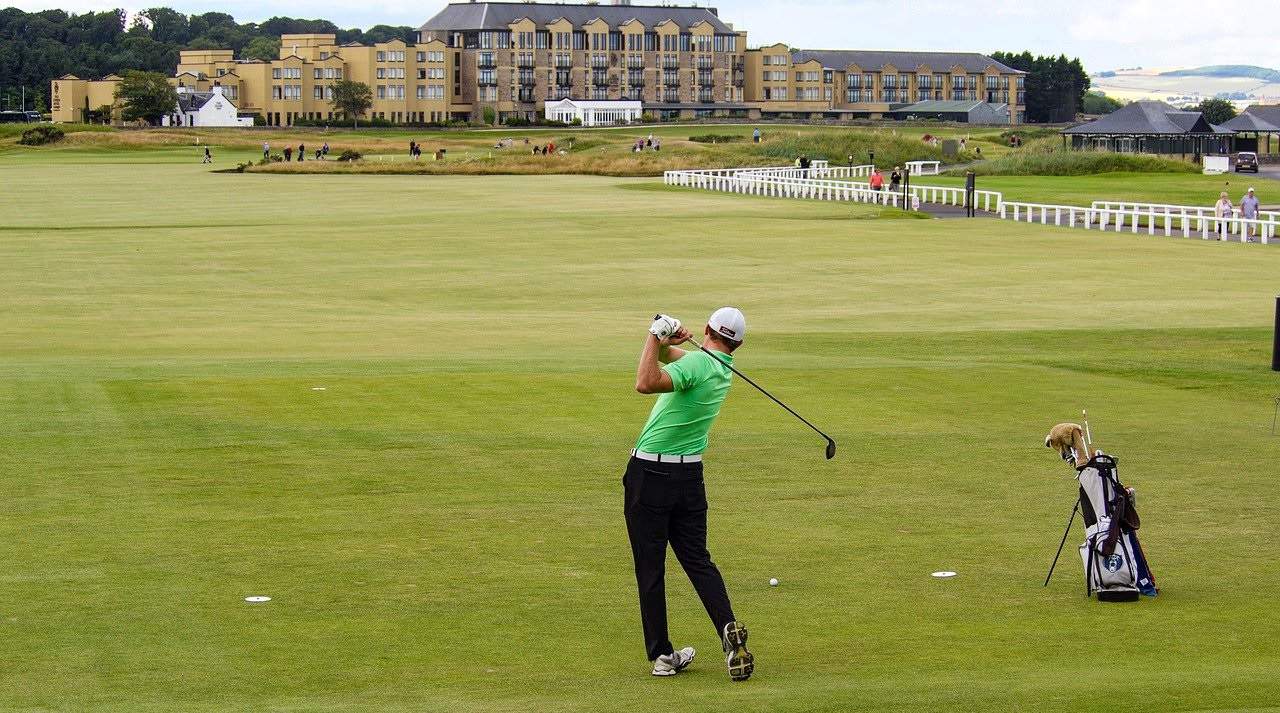 Scotland is one of the most famous places in the world among golf fans, with more square miles of marvellous greens than anywhere in Europe.
There are several top golf courses within a short distance of one another, including:
1. Aberfeldy Golf Club – Taybridge Road, Aberfeldy PH15 2BH
2. Strathtay Golf Club – Donfield, Strathtay, Pitlochry PH9 0PJ
3. Dunkeld & Birnam Golf Club – Fungarth, Dunkeld PH8 0ES
4. Pitlochry Golf Club – Golf Course Road, Pitlochry PH16 5QY
5. Blairgowrie Golf Club, Wee Course – Golf Course Road, Rosemount, Blairgowrie, Perthshire, PH10 6LG
6. Killin Golf Club – Aberfeldy Road, The Golf House, Killin FK21 8TX
Though if even a leisurely stroll around the green is too much, why not try your hand at that other popular Scottish past-time, fishing. Cast off into the open waters, taking in the beauty of the scenery while catching famous Scottish salmon, trout, and other fish.
4: Stay up Late and See the Stars
It isn't just during the daylight hours that Scotland has a lot to offer. Once the sun goes down, the night sky comes alive with stars in a way that you genuinely have to see to believe.
One of the best places for a spot of stargazing is the Cairngorms Dark Sky Park, the most Northerly Dark Sky Park in the world and among the darkest skies in the UK.
The park often runs unique events where you can hear from experts and get a once-in-a-lifetime chance to see some fantastic sights.
This month, for example, you can head to the park on Sunday, March 15th for their spring galaxies event, where you'll be able to gaze deep into the furthest regions of intergalactic space and spot some rare, far-off galaxies.
Later this year, in October, you'll even be able to see Mars, Jupiter and Saturn all at the same time.
Venture further afield, and many places in Scotland are perfect for witnessing the Northern Lights, a must on many adventurer's bucket list.
Star-spotting does not have to be the exclusive reserve of astronomy lovers. Booking a late-night trip to a Dark Sky Park or venturing out to see the Northern Lights can be a highlight of many a romantic break in the Highlands.
5: Stock up on Souvenirs
There are lots of places close by where you can get authentic Scottish goods, gifts, and gourmet delights to remind you of your trip, not to mention souvenirs for those back home who weren't lucky enough to join you.
Top shopping spots include:
1. House of Bruar – Blair Atholl, Perthshire, Scotland, PH18 5TW
2. Highland House of Fraser – Huntly Street, Inverness, IV35PR
3. The Shed gallery – The Square, Kinloch Rannoch, Perth and Kinross, PH16 5PN
4. Iain Burnett The Highland Chocolatier – Legends of Grandtully, between Aberfeldy and Pitlochry Perthshire, PH9 0PL
5. Heathergems – Atholl Road, Pitlochry, PH16 5BX
6: Meet Scotland's Magnificent Wildlife
Red deer, soaring eagles, the fantastic red squirrel and even otters and dolphins all call Scotland home and can be found in abundance…
…If you know where to look.
One of the best ways to get up close and personal with these incredible creatures is with a Highland Safari tour, though you can always head to the waters and take a boating tour to spot dolphins.
7: Authentic Scottish Cuisine
From Haggis with neeps and tatties to traditional Scottish shortbread and, of course, a wee dram of the good stuff, Scotland's culinary delights are well-known around the world. So, whether you stop by at a local restaurant to sample freshly prepared cuisine, or simply pick up a few tasty souvenirs to take back home, you are bound to find something you will love.
Make your seven-day holiday in Scotland one to remember with the award-winning Dunalastair Hotel Suites in Highland Perthshire. Book your stay online today or to get our best available rates, call us now on +44 (0)1882 580444.