Ah, winter time. For some, it's the perfect excuse to stay indoors, sitting by a roaring fire with a blanket over our lap, delicious hot cocoa in our hands, and our eyes casting a longing gaze over the beautiful snow-covered scenery beyond our window.
For others, it's a chance to don the boots, scarf, and gloves and to venture out into that very same snow, taking advantage of the exciting opportunities that only a winter break can provide.
If you're in the latter camp, then we at the award-winning Dunalastair Hotel Suites in Highland Scotland have some good news for you:
December may be well and truly behind us, but there's still plenty of opportunities to join us for a winter break in Scotland that promises all the excitement and adventure you could ever ask for, with the extra touch of luxury that you and your loved ones truly deserve.
The best part?
It doesn't even matter if your idea of the perfect winter holiday involves adrenaline-fuelled sports and activities, incredible scenery and fantastic wildlife, or something entirely different altogether. Whatever you're into, Scotland has it ready and waiting for you.
Are you looking for ideas for a last-minute getaway this January?
Here are ten inspiring ideas for your 2019 winter break in Scotland.
Get up close and personal with magnificent wildlife on a highland safari
Go dolphin spotting
Done your snowshoes for a truly unique adventure
Try curling
Experience the thrill of dog sledging
Explore a historic castle
See the Northern Lights
Conquer an ice wall
Take in the magnificent winter views
Tuck into a traditional Sunday lunch
1: Get up close and personal with magnificent wildlife on a highland safari
The Scottish Highlands are home to a wealth of fascinating creatures' right the year round.
From the breathtaking birds of prey that soar through the skies to majestic Red Deer who roam the glens and forests, the Scottish Highlands are home to a wealth of fascinating creatures right the year round.
There's something about seeing these creatures in their natural environment throughout the winter months that is even more special.
The only question then, of course, is where you go to find them.
You can take your chances and hope that you encounter a squirrel or two while taking a hike through the Highlands.
You could even strike it lucky and spot the incredible Golden Eagle soaring overhead as you take a stroll around the loch, but why chance it when there's one way that ensures you're far more likely to get up close and personal with Scotland's native wildlife.
Based just a short drive from our luxury hotel in Pitlochry, Perthshire's Highland Safaris offer a range of wildlife tours that take you out into the surrounding forests and mountains. Before you go, be sure to pack your camera and a good pair of binoculars. You never know when you might encounter a Red Deer, a Famous Grouse, a Mountain Hare or even that Golden Eagle.
2: Go dolphin spotting
Moray Firth Dolphins are highest in the Chanonry Point area because it's a favourite spot for dolphins to find food.
If even a safari adventure wasn't enough to satisfy your love of wildlife, then be sure to include a visit to Moray Firth in Inverness as part of your winter break in Scotland.
The area is famous for its colony of Bottlenose Dolphins, with regular boating trips taking you out into the waters where there's a chance you'll not only meet these remarkable creatures, but also come across Common and Grey Seals, a Minke Whale or two, and the coy-yet-utterly-cute Harbour Porpoise.
To get more information about Moray Firth, please browse the link here
3: Done your snowshoes for a truly unique adventure
Snowshoeing sport attracts to those new to the thrill and excitement of snow sports.
If you've never tried snowshoeing before, then you simply can't leave Scotland this winter without at least giving it a try.
The ideal activity for anyone looking to combine the love of a good walk with stunning, snow-covered scenery and a certain sense of adventure, snowshoeing offers a whole host of fun for all ages and abilities.
Several companies within driving distance of our hotel in Pitlochry offering guiding snowshoeing trips complete with equipment hire. More information can be seen here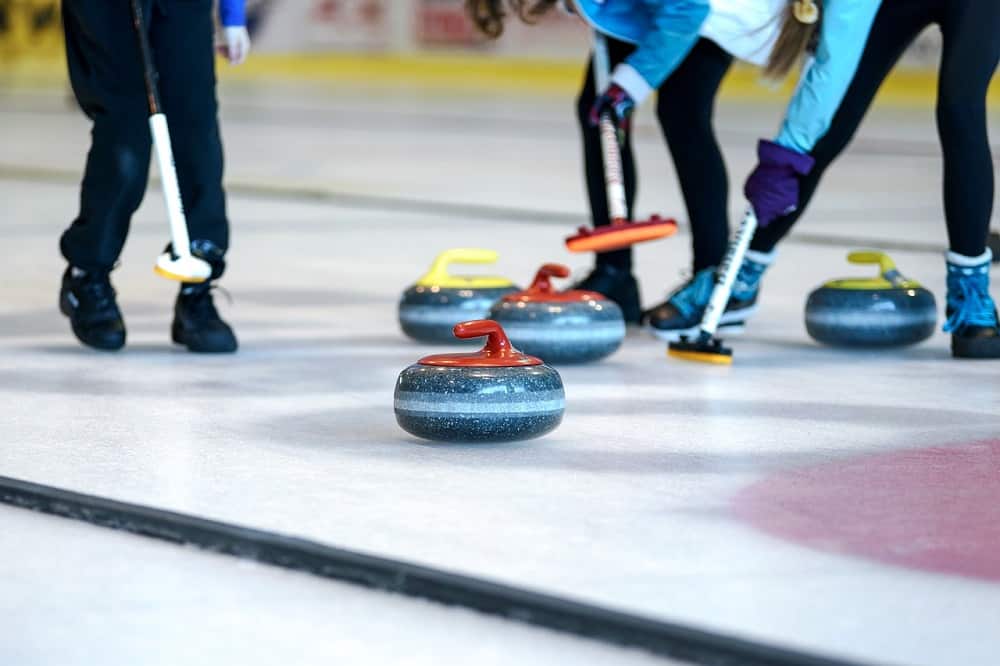 4: Try curling
You may have seen it in the Winter Olympics, but did you know curling is a Scottish invention that dates back all the way to the 16th century?
First played on frozen ponds with stones that came from right here in Highland Perthshire, today the sport is well loved throughout the world. So, if you're looking for a truly authentic highland activity to try out on your winter break in Scotland, why not give this ancient tradition a try?
Curling is played up and down the country in the winter months, with many curling clubs offering taster sessions to eager guests.
There are dozens of curling clubs in Perthshire, each with its own history, tradition and culture.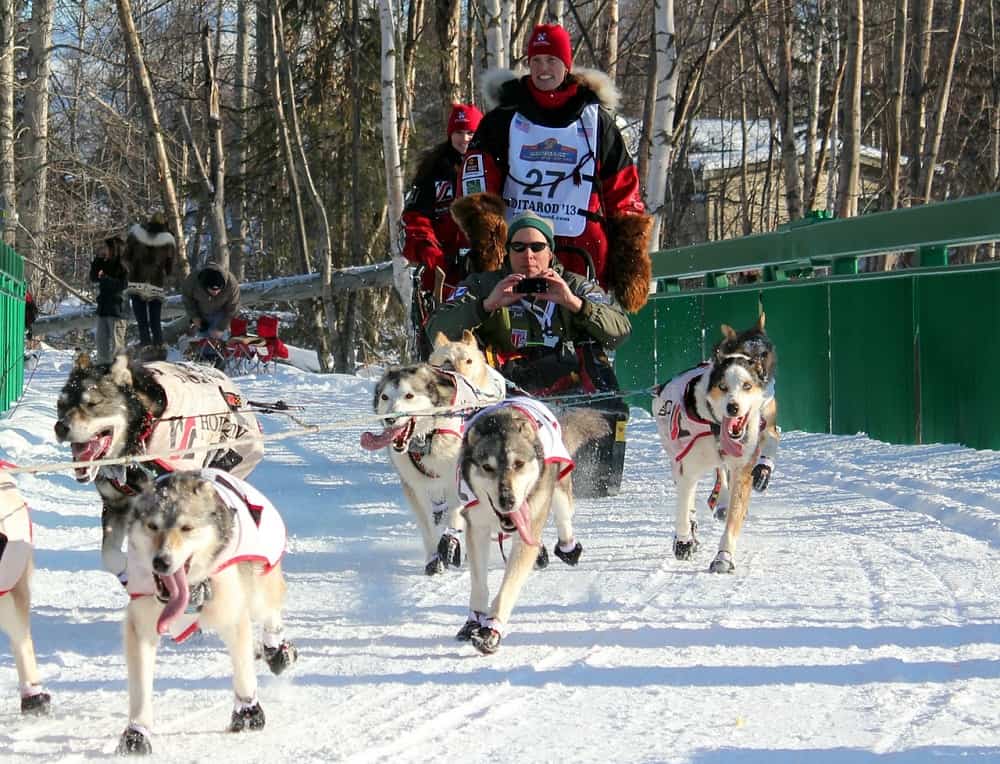 5: Experience the thrill of dog sledging
Imagine a ride through silent, snow-covered wilds in a husky-drawn sled.
En route from our luxury hotel in Pitlochry to Inverness, you'll pass through Aviemore, home to the biggest dog sledging race in the British calendar, and also to an entire designated dog sledging centre where you can meet the beautiful, hardworking huskies on who the sport so crucially depends.
While watching the annual Aviemore Dog Sled Rally can be an exhilarating experience in its own right, that's not to say that this is merely a spectator sport. Right across Scotland, you'll find plenty of opportunities to book on a dogsled safari handled by experienced professionals, or even learn how to sledge for yourself on one of many available training courses.
6: Explore a historic castle
So far, we've been snowshoeing, curling, and dog sledging, but what if your idea of the perfect winter holiday in Scotland involves something a little less active?
Thankfully,
There's plenty on offer for those of you who want to take it easy, such as a stroll around one of Scotland's many historic castles.
Iconic locations like Blair Castle in Perthshire, Dunrobin Castle with its fairytale-like design and fascinating history, not to mention the world-renowned Edinburgh castle are all well worth a visit to exploring some of Scotland's most magnificent architecture, it's most grand interior designs and its most captivating stories of notable names like Mary Queen of Scots and Bonnie Prince Charlie himself.
7: See the Northern Lights
Watching the Aurora Borealis, or Northern Lights, is something most of us have very high on our bucket list.
Always thought that catching a glimpse of the dazzling natural light display known as Aurora Borealis meant travelling all the way to Norway or even Iceland?
Then you might be surprised to know that you can tick seeing this incredible phenomenon off your list of goals by visiting Scotland this winter.
The shorter days and darker nights make a Northern Lights sighting much more possible, though, for the best chance of really experiencing Aurora Borealis in all its spectacular beauty.
Consider visiting Galloway Forest Park, the UK's only officially designated Dark Sky Park, or journeying further north to the Shetlands or the Orkney Islands.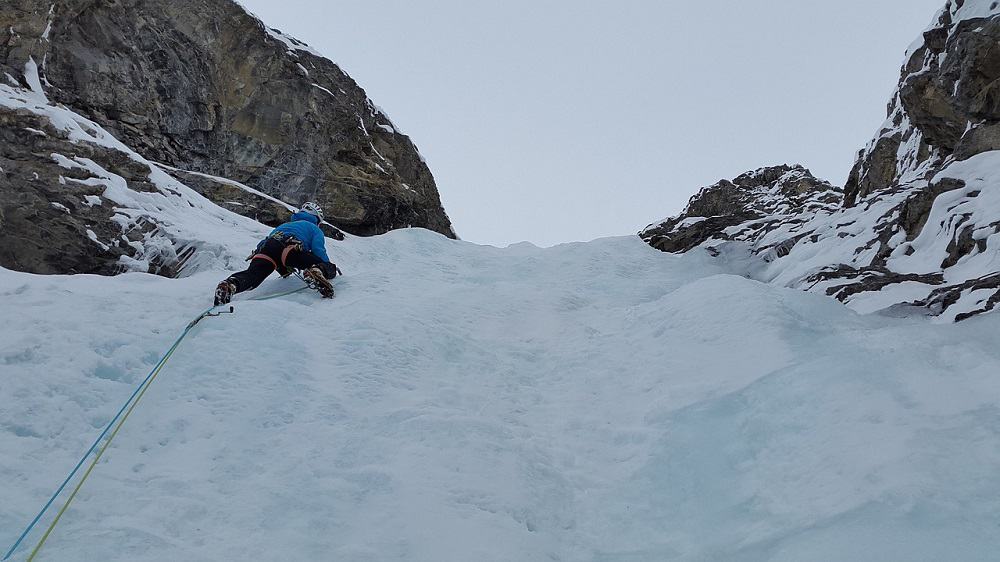 8: Conquer an ice wall
Yes, it's another one for the adventure-seekers, but when the adventure is this exhilarating, can you blame us for including it?
Ice wall climbing is a like no other, requiring every ounce of nerve, courage, and skill you have. Rise to that challenge, however, and you're rewarded with a sense of accomplishment and stunning views the likes of which you only find here in Scotland.
Centres such as Ice Factor near Glencoe offer indoor climbing sessions in which you can master the basics on their enormous 40ft ice wall.
Once you've built up all the confidence and skill you need, you'll find several activity companies offering guided ice wall climbing sessions throughout Scotland.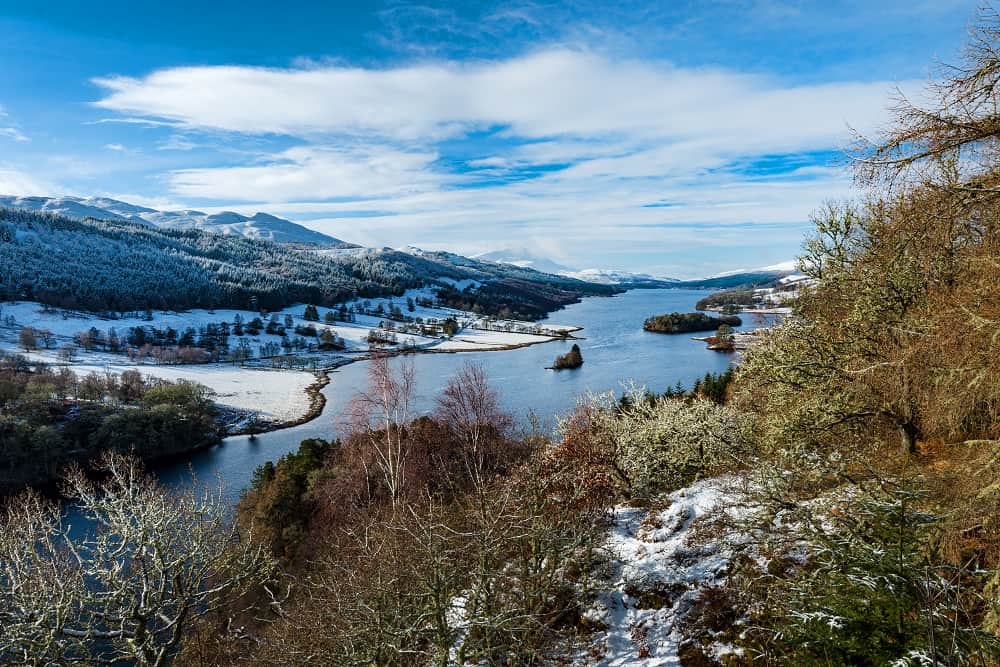 9: Take in the magnificent winter views
From the first flowers to bloom in early spring to the way the radiant summer sun glistens on the gentle waters of the nearby lochs, Scotland's ever-changing landscape presents truly stunning views the whole year round.
That includes the winter months.
Whereas other places tend to lose their aesthetic charms once the cold winter rolls around, Scotland is only ever enhanced by the blankets of soft snow that drape lightly over rugged mountains, enchanted forests, and tranquil waters.
Whether you're a photographer looking for the perfect shot, or simply someone who appreciates when Mother Nature does her best work, be sure to take a few moments out of your winter holiday in Scotland to take in the breathtaking surroundings.
10: Tuck into a traditional Sunday lunch
Whether your idea of the perfect getaway involves taking in the views on a stroll or getting stuck into some exhilarating winter sports,
There are few better ways to round off your holiday than stepping out of the cold and into the warm welcome of Monadh Dining, the in-house restaurant at our five-star hotel in Highland Perthshire.
Here, you'll not only find the same first-class service and attention to detail that has earned Dunalastair Hotel Suites several prestigious industry awards but also a mouth-watering winter menu, lovingly put together by our talented chefs.
At the heart of this menu is our traditional –
Sunday roast; fresh,
Succulent cuts of locally-sourced meats,
Fluffy Yorkshire puddings,
Crispy roast potatoes and the freshest,
In-season vegetables,
All served with a rich, delicious gravy.
All of this is available every Sunday from as little as just £13.50 per person for the main course only. Two and three-course menus are also available. Please see our sample menus online or talk to a member of our team when you visit us.
Monadh Dining Sunday lunch menu is available for both Dunalastair Hotel Suite guests and visitors.
Booking isn't essential though may be advised at busier times. To make a reservation or to speak to one of our team about your dietary requirements, call us now on +44 (0)1882 580444.