It's no secret that 2020 has been a long year, which is exactly why this Christmas is an extra special one for many of us. For some, it means reuniting with friends and loved ones for others, it means finally putting the year behind them and indulging in some well-earned festive cheer.
For the team here at the award-winning Dunalastair Hotel Suites, it means welcoming our guests for a five-star luxury Christmas getaway in the beautiful winter wonderland that is Highland Perthshire.
Over the next few weeks, we'll be busy pulling out all the stops to make sure this is the most magical Christmas of all, but since it's the season for sharing, we didn't want to keep all the excitement to ourselves.
Here then, is a look behind the scenes at the final preparations we're making to ensure our Christmas staycation guests enjoy a memorable holiday for all the right reasons.
Good news: Christmas is officially back on at Dunalastair Hotel Suites. In accordance with the latest government guidelines, we're delighted to be able to welcome back our guests for a Christmas getaway to remember.
Booking Last Minute Christmas Staycations For Our Guests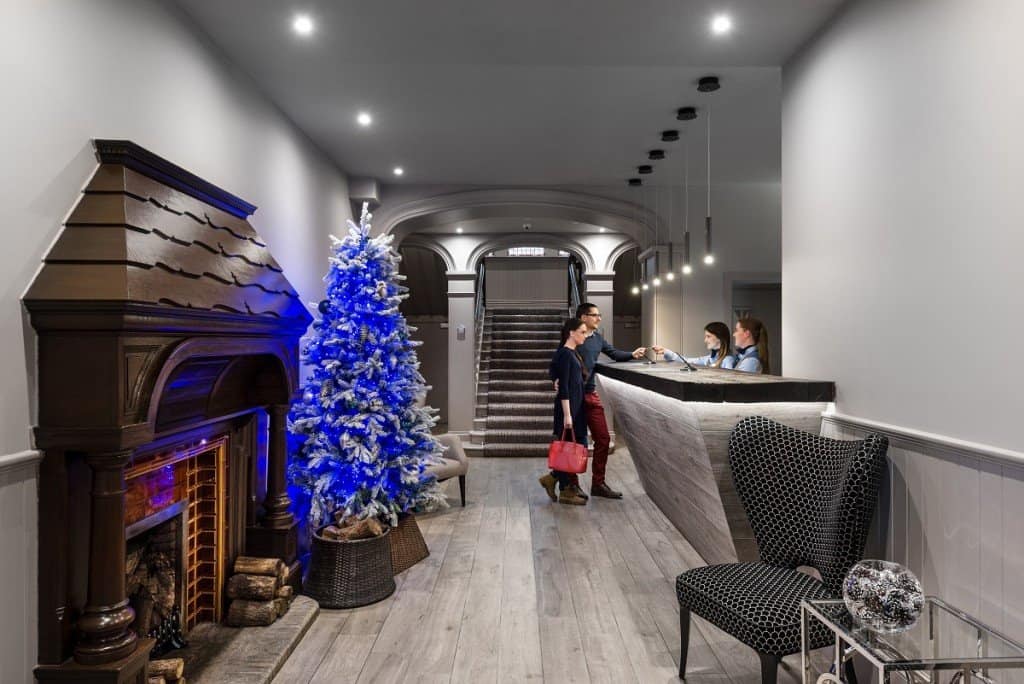 With so many changes in the rules and restrictions this year, we certainly don't blame anyone for leaving it until now to book a last-minute luxury getaway for Christmas and New Year.
As the holiday draws ever closer, availability is rapidly running out, but to make sure as many of you as possible get to experience the Highland Christmas of your dreams this year, we're eagerly manning the phones and doing all we can to help you make your booking.
Decking the Halls With Boughs of Holly
Many things keep our guests coming back to us time and time again, but if there's one thing most people love more than anything else, it's the breathtaking beauty of the stunning Highland landscape.
Right the year-round, the magnificent Munros, glistening lochs, and sweeping panoramas provide the perfect backdrop to your Scottish staycation. In the winter months, we're blessed with an abundance of snow which adds a whole new sense of beauty and wonder to that already spectacular landscape.
It's true that nothing can quite match the views of the snow-covered highlands that you'll enjoy from your luxury accommodation, but that doesn't mean we're not striving to match the beauty of the outdoors inside Dunalastair Hotel Suites.
Over the last few weeks, we've been busy decorating our hotel in tasteful Christmas decorations, decking the halls with boughs of holly (among other things), to help you get into the festive spirit when you arrive.
Going the Extra Mile to Ensure a Safe and Special Christmas Break in Scotland
Everything may be different this year, but there's one thing that remains the same: our commitment to ensuring you enjoy the kind of award-winning luxury that has earned us a reputation as one of the top five-star hotels in Scotland.
From the enchanting aroma of fresh pine in the foyer to the exquisite Egyptian cotton covers in your room, our final preparations involve going over little detail to help guarantee you receive only the very best from us.
Yet while five-star luxury is par for the course right the year-round, you may notice a few changes that we've implemented for your safety and well-being.
We've installed hand sanitising stations in your room and at various points in the hotel, revamped our check-in process to prevent a crowd building up at reception, and introduced table reservations for breakfast.
Dunalastair Hotel Suites were recently awarded COVID Confident status from the AA and are proud to be recognised by Visit Scotland's "We're Good to Go" scheme in acknowledgement of our continued efforts to make our hotel as safe as possible for our guests. For a full list of our COVID-friendly safety measures, see our homepage
Preparing for a Five-Star Festive Feast to Remember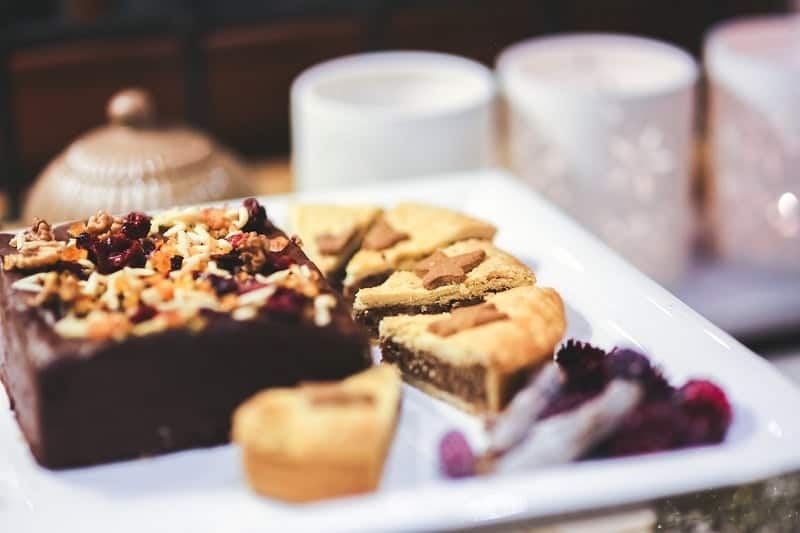 Christmas is a time to eat, drink, and be merry, so it's no wonder that our in-house restaurant Monadh Dining is a hive of activity right now and by far the most bustling part of our entire hotel.
Our talented team are busy fine-tuning the menu for our exceptional festive afternoon teas, practising to ensure that we'll be able to serve you swiftly, smoothly, and safely, and, of course, ordering the freshest of fresh ingredients for our four-course Christmas lunch which is always the highlight of the holidays for our guests and us.
Luxury Staycation Gift Cards
Some of our most valued guests won't be joining us this Christmas, but they're still very much part of our celebrations as we get ready to post out the Dunalastair Hotel Suites staycation gift cards they ordered for their friends, family and loved ones.
All of our gift cards are entirely bespoke and can be loaded with any cash value of your choosing, meaning those you gift them to can use them for any of the following:
A Luxury Five-Star Stay
Whether it's a single night stay, a fantastic weekend to remember or a one-of-a-kind staycation in the heart of the Scottish Highlands, Dunalastair Hotel Suites gift vouchers can be redeemed against luxury accommodation here at the hotel.
The Ultimate Fine-Dining Experience
Maybe your loved ones have already booked their stay with us, in which case treat them to a delicious dinner with a gift voucher to cover the cost of a three-course meal.
Afternoon Tea at Monadh Dining
Our afternoon teas are the talk of the highlands – let your loved ones find out why with an afternoon tea gift voucher.
To book your luxury Christmas staycation at Dunalastair Hotel Suites or to order a staycation gift card for that special someone in your life, contact us online today. Alternatively, to discuss your requirements, call us now on +44 (0)1882 580444.