The onset of the cooler months of Autumn acts as a reminder of the festive times ahead. The year has been difficult, once again, but finally, we can now look forward to the Christmas revelries we enjoy so much. Some 14 million people take a festive break each year, and more than ever, Christmas breaks in Scotland 2021 capture people's imagination.
Many feel the need to escape their usual routines and stay somewhere different, but without the hassle of travelling abroad. For many, a festive break in Scotland epitomises Christmas and Hogmanay. Maybe it is the promise of snow, the stunning landscapes, the time-honoured traditions or simply the hearty welcome you will receive.
Let us extend our own hearty welcome and a memorable stay with a snowy backdrop of Highland Perthshire. This year we are offering a variety of Christmas and Hogmanay packages 2021/2022 at Dunalastair Hotel Suites.
Christmas 2-night Package*:
Superior Room: £385 per person
Luxury Suite: £525 per person
Grand Deluxe Suite: £475 per person
Family Suite: £585 per adult
Deluxe Suite: £420.00 per person
Munro Suite: £645 per person

*Based on 2 adults sharing a room | Additional nights can be added.
3-night Hogmanay Packages*:
Superior Room: £580.50 per person
Luxury Suite: £768 per person
Grand Deluxe Suite: £708 per person
Family Suite: £1,143 per adult
Deluxe Suite: £607.50 per person
Munro Suite: £1,278 per person

*Based on 2 adults sharing a room | Additional nights can be added.
Will there be snow in Scotland over the festive period?
Snow is always unpredictable in the UK, but Highland Perthshire usually gets a better share than the rest of Scotland, and the higher mountains are frequently topped with snow throughout the winter season. 
Remarkable Luxury at Dunalastair Hotel Suites
When guests have experienced the festive celebrations at Dunalastair Hotel Suites, it's common for them to return the following year. The combination of luxury accommodation in a striking hunting lodge with excellent food and drink and attentive but discreet service wins guests over. 
Enjoy an Authentic Xmas Breaks in Scotland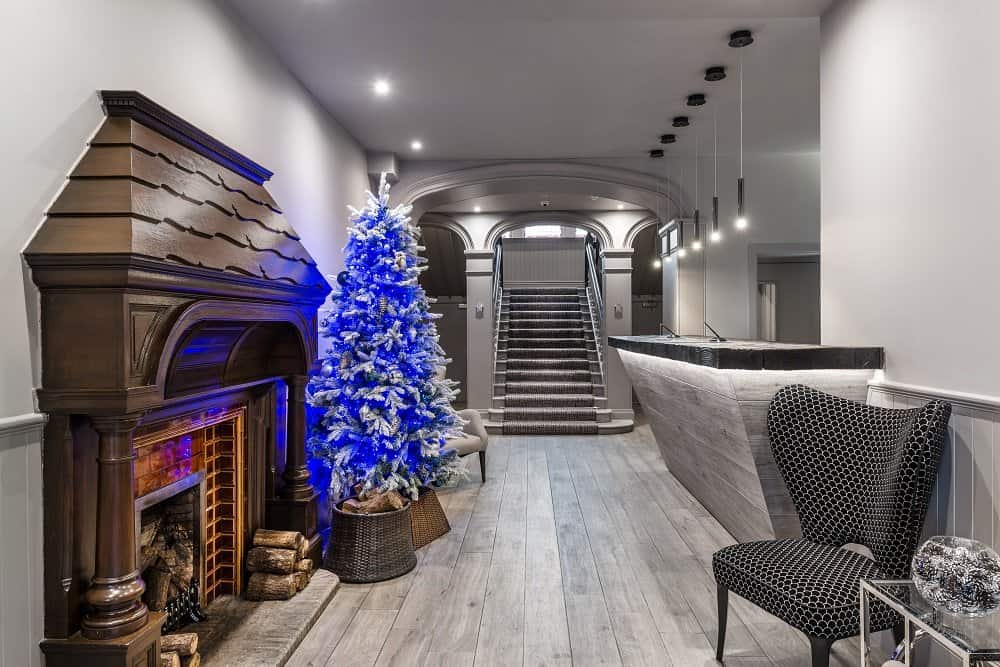 With the crackle of the log fire and the aroma of pine needles to set the scene, Christmas finally arrives. The chefs work their magic with the best local produce, and appealing wines are on hand to match. If indulgence gets the better, there are plenty of local walks, from lazy lochside wanders to hikes with a view. Dunalastair Hotel Suites offers an authentic, stylish Christmas with a contemporary twist. Have a look at our Christmas events below: 
Christmas Eve
Launch the festive celebrations with a glass of sparkling wine and a traditional mince pie.
Join the local villagers of Kinloch Rannoch in the evening to listen to carols while you keep your hands warm around a cup of hot chocolate. Or relax in the lounge if you prefer.
Christmas Eve Dinner
To ease you further into the Christmas mood, enjoy a three-course sumptuous menu accompanied by refined entertainment. 
Scottish Highlands Christmas Morning
For revellers, get the day off to a flying Buck's Fizz start and settle down to your traditional Scottish breakfast with an array of treats.
Freshly squeezed orange juice is available for those who want to ease more gently into the day.
Relax and enjoy the morning
Enjoy a few hours together as you wish. Open presents in the lounge or step outside for a breath of fresh air.
Christmas Lunch
Join us in the restaurant for our spectacular four-course Christmas lunch. The kitchen team produce a traditional Christmas menu with all the usual accompaniments and.
Relax in the lounge after lunch with one of our whiskies or a liqueur. Board games and jigsaw puzzles will be on hand for team sports enthusiasts! 
Teatime
Black Bun or Scotch Bun is a pastry case filled with dried fruit, spices, muscovado sugar and of course, whisky among other things. Often seen at Hogmanay, it goes well with either tea or whisky.
When you return to your room you can try some for yourself – just choose your tipple. 
Evening Room Service Menu
If you fancy a snack or a light meal during the early evening, let us know before 8 pm, and we will deliver it to your room. 
Boxing Day
Breakfast is extended on Boxing Day morning, so there is no need to rush down. Enjoy an unhurried brunch if you prefer before departure.
What happens at Hogmanay?
Hogmanay is the Scots for New Year's Eve. Scotland's Hogmanay celebrations guarantee a warm welcome and plenty of goodwill for the New Year. The celebrations carry on throughout New Year's Day and sometimes onto 2 January.
Hogmanay at Dunalastair Hotel Suites
Start the celebrations on your arrival with a glass of sparkling wine and a mince pie.
Teatime
Relax in your room with a slice of Black Bun. Baked by our own chefs, this pastry encased rich fruitcake goes down just as well with either a whisky or a cup of tea.
Relaxing dinner
Let our chefs amuse you with a sumptuous three-course dinner and tasteful entertainment.
Breakfast
Enjoy waking up in your room before heading down to a leisurely traditional Scottish breakfast. Extra treats will be served alongside breakfast.
Time to relax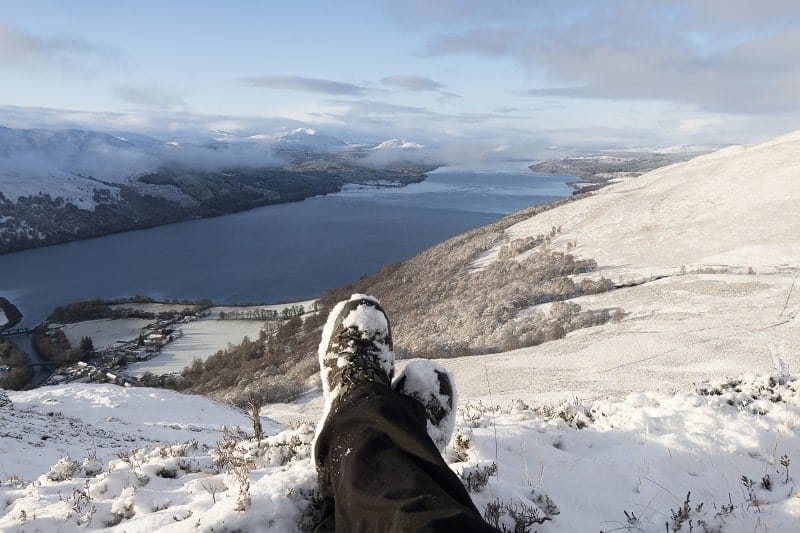 There is plenty to see and do locally. Easy ambles around the loch or nearby Pitlochry. 
Evening Reception 
Dress to impress and start the evening off in style with a champagne and canapé reception.
Our general manager will welcome you all to an evening of celebration.
Decadent Dining
Our chefs will excel themselves to create a sumptuous series of courses, expertly served by our waiting staff. Our staff are more than happy to suggest complementary wines.
Entertainment
Hogmanay is all about celebration, so we want our guests to relax and have a sense of fun with our traditional entertainment. We will be throwing in some modern twists too, but we will share those on the evening. We're sure you'll be relating tales of your traditional Hogmanay for many years. 
Leisurely Brunch
If the 'night before' left you a little on the fragile side the morning after, then wander down later for fresh coffee and a restoring brunch.
The bar will be on hand to create delicious remedies to help set you up for another day in the Highlands of Scotland. 
Book your 2021 Christmas and Hogmanay packages in Scotland online today, or to discuss the details of any of our packages, call us now on +44 (0)1882 580444.