Autumn in the Highlands is a wealth of colourful hues. It's a quieter time, but it is just as glorious as any other season. Exploring the region is an adventure that gets more exciting when you include some island hopping in Scotland.
Scottish shorelines are magnificent. It doesn't get much better from stretches of sandy beaches, impressive dunes, and majestic cliffs. Moreover, with around 900 islands dotted offshore, you'll discover some which are inhabited and others which are not.
We've chosen some of our favourite islands, which we encourage you to explore during your next Scottish island vacation!
Barra
Situated in the Outer Hebrides, Barra  has a lot to boast about. A unique beach runway and truly amazing scenery are just two. This little island is a mere 8 x 5 miles wide and is home to the picturesque island Castle of Kisimul. You'll discover beautiful stretches of unspoilt beach that will take your breath away. 
Iona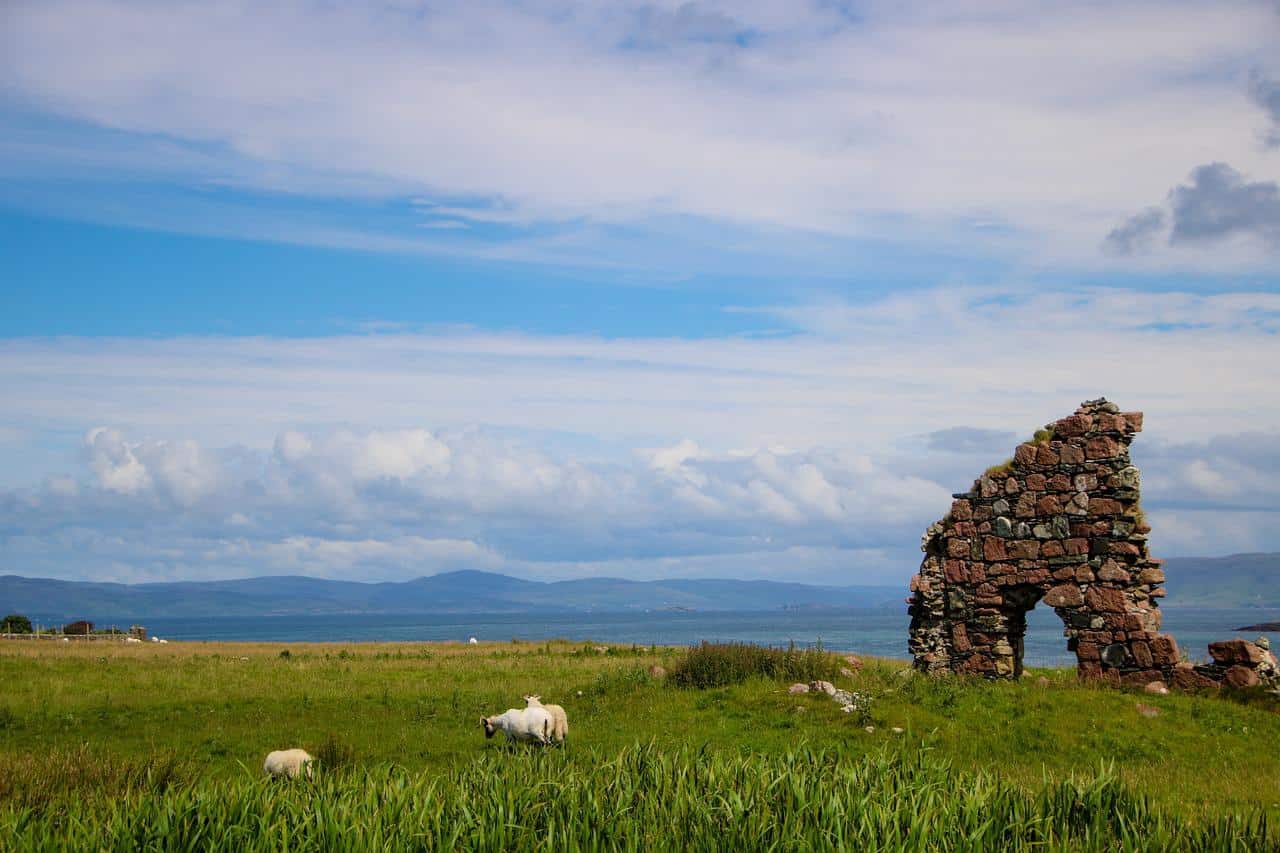 Iona is a tiny island off Mull's coast in the splendid Inner Hebrides. You'll discover the famous abbey and the now famous  Mull & Iona food trail. People from around the world visit Iona as part of their pilgrimage.
Arran
Often described as "Scotland in Miniature", the  Isle of Arran  boasts a blend of Highland and Island scenery. From its granite peaks and lush, deep glens to the north and its rolling green farmlands to the south. The island's coastline is just 56 miles long and has quaint villages that are likened to 'jewels in a necklace'.
Mull
The Isle of Mull is an extraordinary island destination. Full of wildlife, diverse landscapes, moorland, peat bogs and sea lochs make Mull a birdwatcher's paradise. You'll spot White-tail Sea Eagles and Golden Eagles, which makes the island one of the UK's top wildlife destinations. Island hopping in Scotland doesn't get much better than a trip to Mull. 
Islay
Islay  (pronounced eye-lah) is located on Scotland's whisky coast. Discover the nine working distilleries and enjoy a tipple or two. Islay was once the ancient home of the Lord of the Isles; Islay has always been a firm favourite destination for historians and archaeologists alike! You'll explore pristine beaches and discover the island's diverse birdlife!
Jura
Jura  is situated to the northeast of Islay. There are just 200 inhabitants on this mysterious Scottish island destination dominated by the 'Paps of Jura'. George Orwell made his home in Jura's northern region. It's where he wrote his masterpiece 1984. Take time to explore the island and discover the amazing Jura Distillery, which produces warming malt whiskeys.
Handa
The uninhabited  Isle of Handa  is now a designated wildlife reserve off Scotland's northern coast. Every year 100,000 seabirds congregate on the island to breed each summer. You'll discover a 6km circular path which provides a spectacular view of guillemots, razorbills, as well as great and arctic skuas, just to name a few. Explore the archaeological ruins of an ancient village inhabited up until 1847 and marvel at the magnificent array of wildflowers.
Lewis and Harris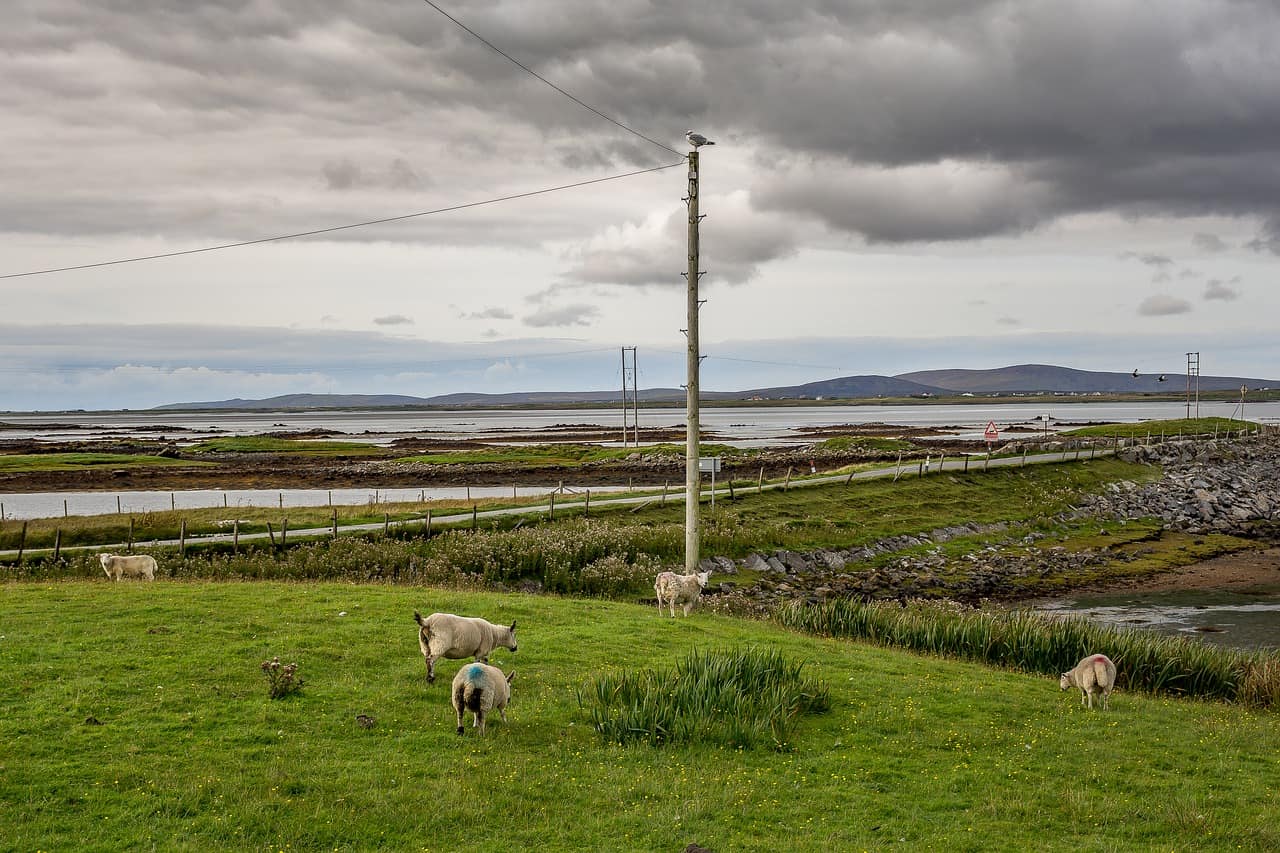 Located in the magnificent Outer Hebrides, the island of  Lewis and Harris  has lots to offer the intrepid traveller. The coastline is exceptional, from pristine sandy beaches and clear blue waters to majestic cliffs. The island also boasts diverse landscapes and historical and archaeological sites, including the 5,000-year-old Standing Stones of Callanish and the Gearrannan Blackhouse Village.
Orkney
With its distinctive charm, natural beauty and history, Orkney is an archipelago of 70 islands. The island is home to an array of historical and archaeological sites, including the Italian Chapel, The Tomb of the Eagles, and Maeshowe, which has a chambered tomb. Then there's Skara Brae and Skaill House. In addition, UNESCO recognised Orkney's Neolithic monuments which attract visitors annually.
Shetland
Shetland  is a superb Scottish island destination for those who want to escape it all for a while. The island is located halfway to Norway. It's remote, rugged and full of raw natural beauty. You'll discover a unique culture and wonderful wildlife on the many islands, of which 16 are inhabited. It's where the annual Viking fire Festival is held! Plan your trip to Shetland and enjoy the wonders of the north on your island hopping in Scotland holiday.
Some other ways to experience Scotland
Why not take a scenic Scottish Cruise?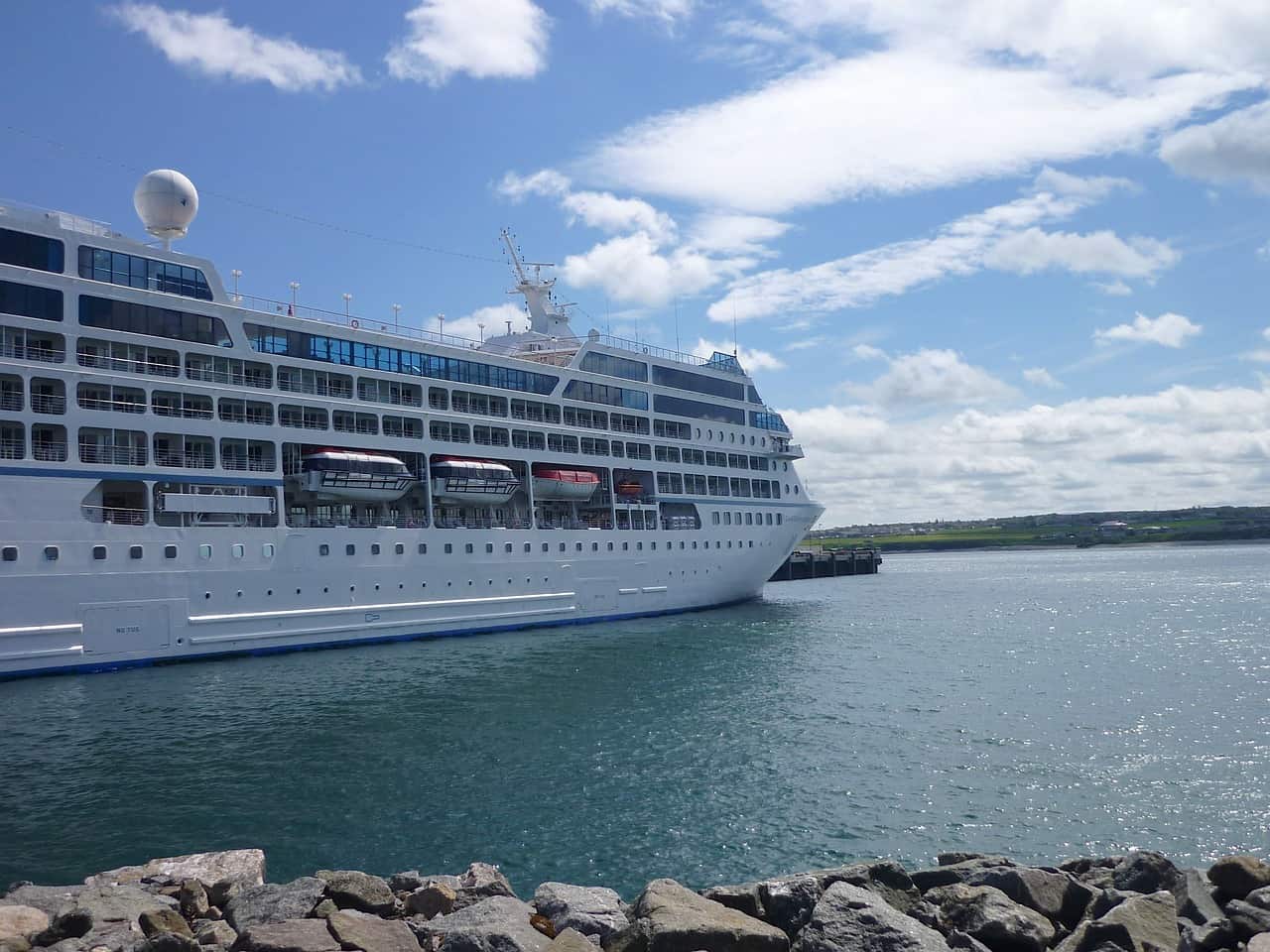 For something a little different, why not book a scenic Scottish cruise and get to explore the Scottish islands? The highlights of a 6-day cruise include a welcome and farewell reception, the opportunity to cruise Loch Ness, the chance to negotiate Neptune's Staircase and the rest of the Caledonian canal, and a visit to colourful Tobermory or visit the historic Duart Castle.
Or maybe a classic steam train holiday?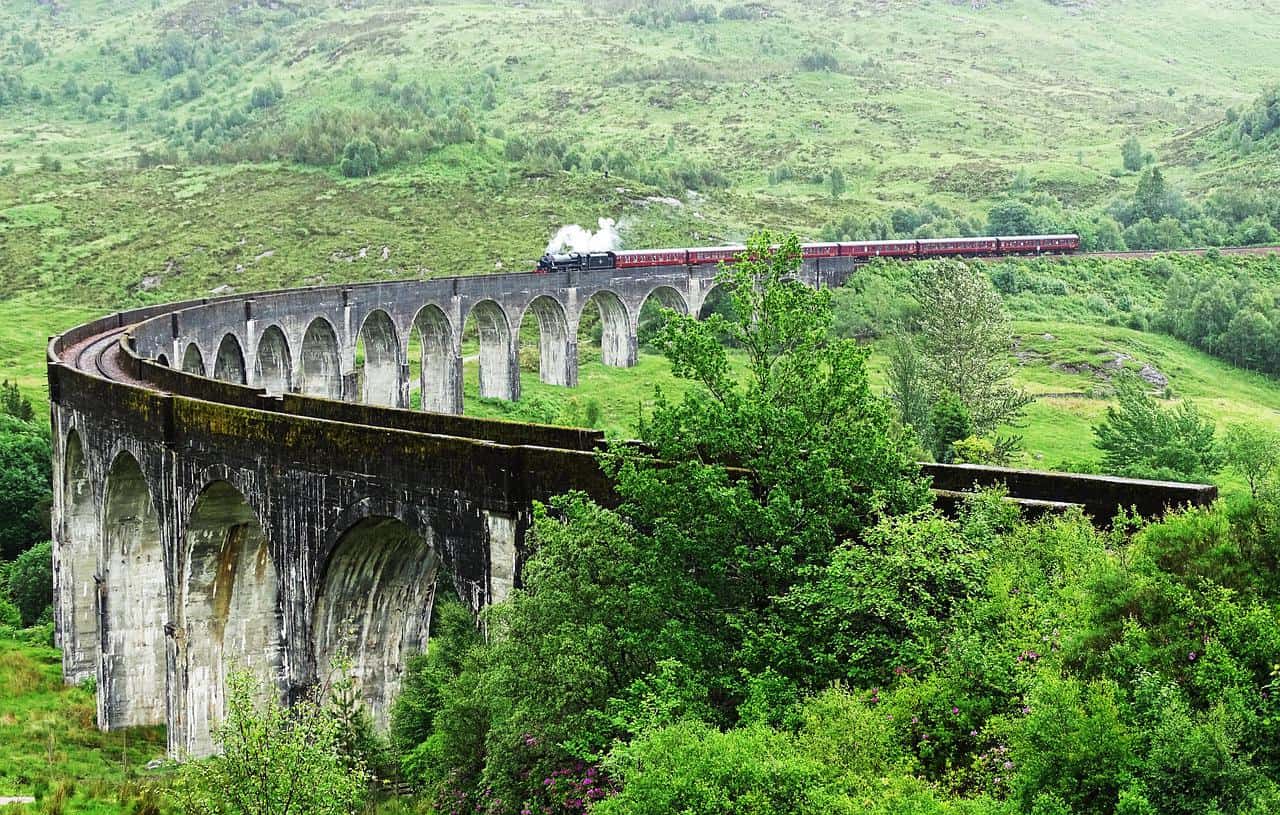 Why not enjoy a classic steam train journey over the iconic Glenfinnan Viaduct? Experience the golden age of rail travel in the Highlands, a fantastic way to enjoy a Scottish Highland holiday.
Some Accommodation Advice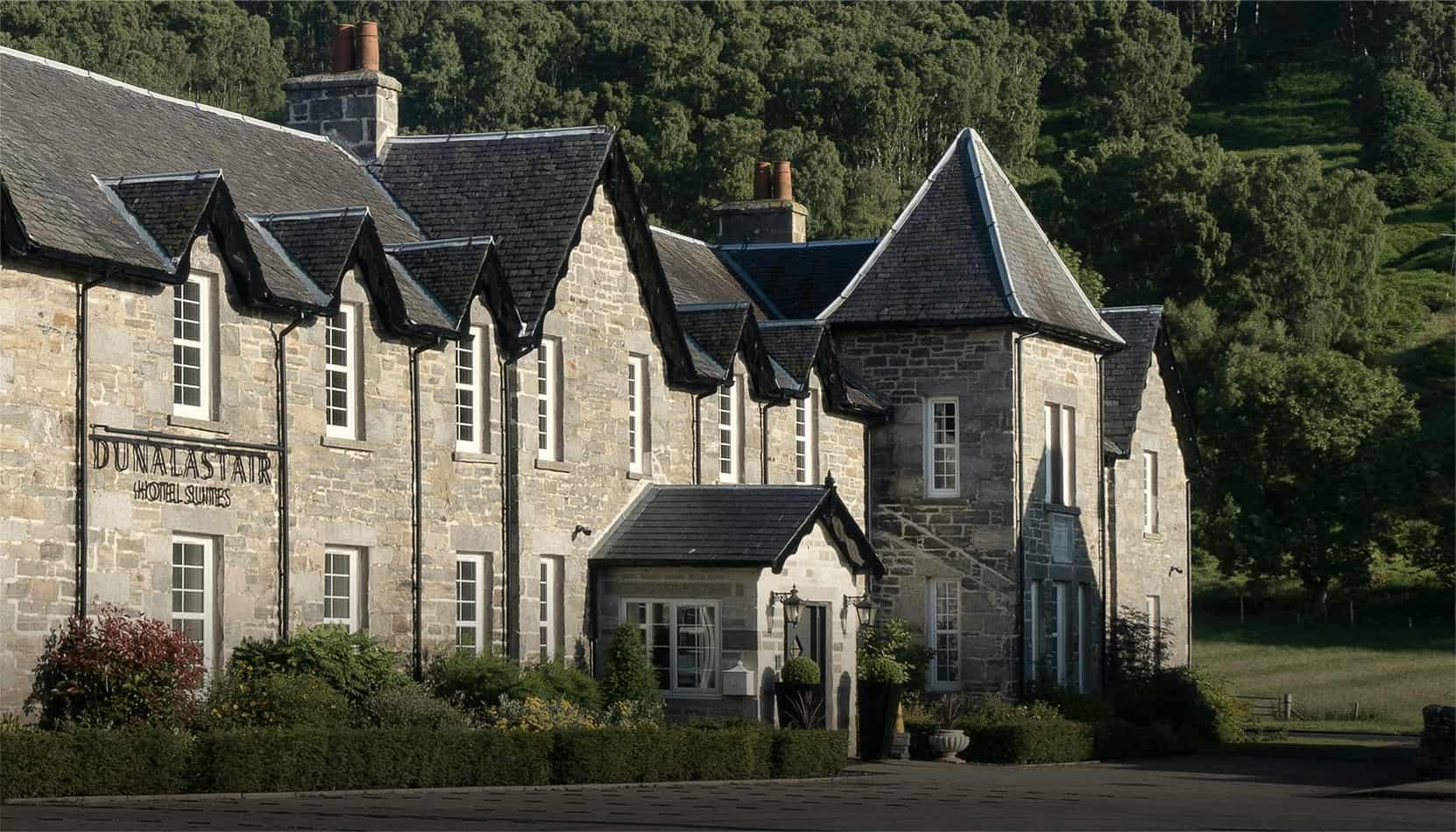 Book your staycation at a 5-star hotel to make your autumn island hopping holiday a memorable experience. Dunalastair Hotel Suites provides comfort and luxury that helps you relax and recharge. Ideally situated, this boutique hotel in the Highlands is a great base. Explore the region, discover the culinary delights and savour the warm welcomes of the Highlands.
Call today and book your  holiday stay at our luxury hotel  near Pitlochry. Or call Dunalastair Hotel Suites at  +44(0)1882 580444  to book a vacation in the Highlands and find out more about our Scotland weekend break deals!