There are fantastic scenic drives through the Highland countryside. From rolling farmland, majestic Munros and rugged coastlines.
There's much to see enroute when driving through the Scottish Highlands. We've detailed just a few of them here.
The East Neuk of Fife (Edinburgh to St Andrews)
Starting out in Edinburgh, this route is 64 miles long and takes around 2 hours to drive.
You travel across the Forth Road Bridge and follow the wonderful scenic coast route that takes you around the East Neuk.
There are quaint fishing villages along the way, which includes the village of Elie, where you'll find a glorious stretch of golden beach.
Then there's Anstruther, where there's an option to take a boat ride to the Isle of May.
The route takes you to Kingsbarn Distillery, a great place to stop for a break and learn how whisky and gin are crafted in the Highlands.
Next, you arrive in St Andrews, where there's lots to see and do, which includes the Botanic Garden with its magnificent glass houses.
Lastly, there's the British Golf Museum, which is a must for lovers of the game.
Fife 191 (Kingdom of Fife)
The Fife 191 route takes in 22 brilliant locations in the Kingdom of Fife. It's a long route of 307 miles (191 miles), which means stopping a few times along the way.
The route takes you past superb award-winning beaches, stunning coastlines, delightful fishing villages and glorious countryside.
There are a ton of things to do and see along the way, which includes visiting historic sites and Ceres. Plus, there's a great choice of places to grab a bite to eat. A stop at Pillars of Hercules farm shop is a must.
This route showcases all Fife has to offer with its wonderful attractions, eye-catching vistas and stunning landscapes.
Moray Firth route (Inverness to Loch Fleet)
The Moray Firth Route takes you along the northeast corner of the Scottish Highlands.
Starting out at Inverness, you travel around the Beauly, Cromarty and Dornoch firths on the Mound of Loch Fleet.
The route is 128 km (80 miles) long, and it takes just under 2 hours with lots to see and do along the way.
Deeside tourist route Perth to Aberdeen
You travel along the highest main road in Britain when you drive the Deeside Tourist Route.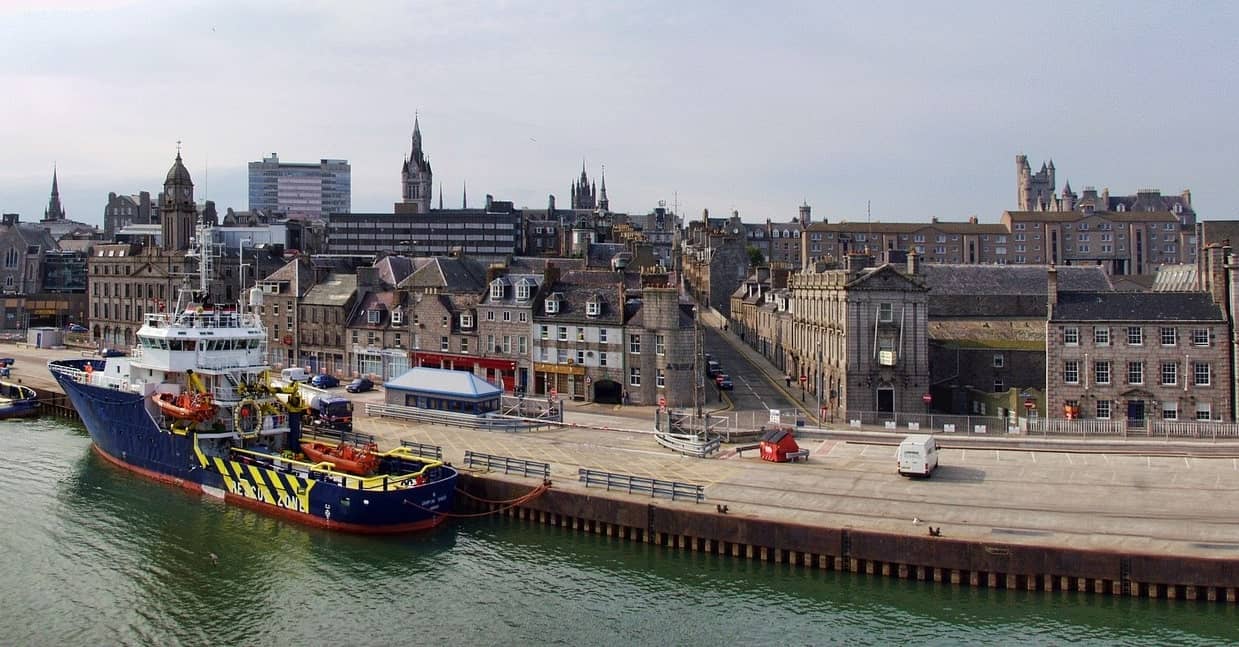 Starting out in Perth, you travel through the Cairngorms National Park on to Aberdeen.
It's 174 km (108 miles) long and takes around 3 hours to arrive in Aberdeen.
Fife coastal route (Kincardine to Newport)
You get to see the impressive Forth Bridges when you take the Fife coastal route from Kincardine to Newport.
You'll also get to view some amazing coastlines along the way.
From rolling farmland, beautiful beaches, and quaint seaside towns, the route has a lot to offer when it comes to things to see and do.
You start out at Kincardine and travel 124 km (77 miles) to Newport on Tay, which takes just over 2 hours.
Highland tourist route Aberdeen to Inverness
The Highland tourist route is a great drive that takes you through the heart of the Scottish Highlands.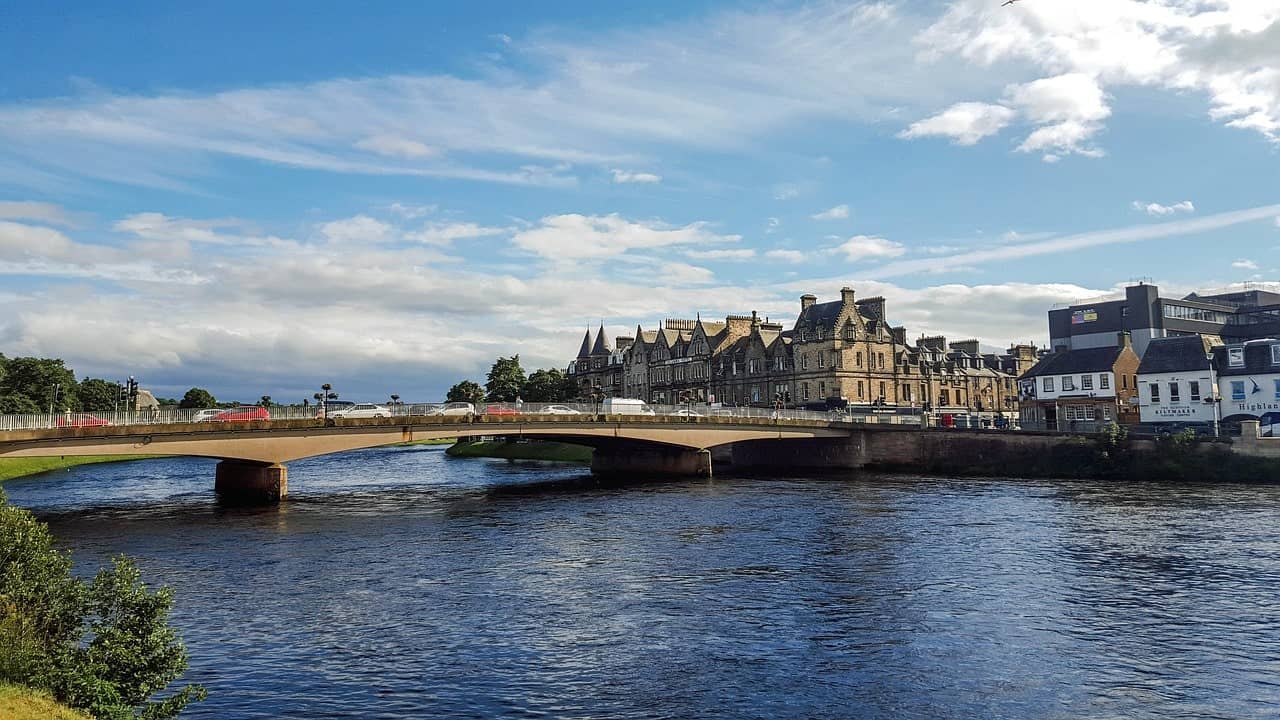 You travel through the Cairngorms National Park and quaint highland towns and villages.
The route is 187km (116 miles) long, starting out in Aberdeen and ending in Inverness.
It takes just under 3 hours to drive, but there are many things to see and do enroute!
Perthshire tourist route (Greenloaning to Ballinluig)
Another spectacular route that takes you through lush Highland countryside onto the Sma' Glen, Aberfeldy and Grandtully, which are all found on the Perthshire Tourist Route.
The route is 69 km (43 miles) long, starting out in Greenloaning and finishing in Ballinluig. It takes just over 1 hour to drive.
North Coast 500 (North Coast)
The North Coast 500 is one of the best and most popular road trips in Scotland. It offers the ultimate Scottish road trip experience.
It's a long drive that starts and finishes in Inverness and takes you through incredible landscapes and superb coastlines.
It's 805 km (500 miles) in total and takes around 13+ hours.
It's a road trip to do over several days, so you get to experience the best the Highlands has to offer along the way.
Finding the perfect place to stay
Naturally, finding the perfect place to stay is essential, and preferably somewhere that's central to all the sights and attractions that are found in the Scottish Highlands.
Dunalastair Hotel Suites is just that. It's the ideal location that offers 5-star comfort and luxury, all rolled into one in the splendid setting that's Kinloch Rannoch.
Our luxury hotel Perthshire, makes for a great base when exploring the region and all that's to see and do. It's the perfect location for hikers, cyclists, hill walkers, adventurers and those who seek a peaceful time in a luxurious setting.
Join us and savour the a la carte menu in our Monadh restaurant, where the chefs source local produce to craft sumptuous dishes and scrumptious desserts.
Book your stay at our luxury hotel near Pitlochry, where a warm welcome awaits you. Relax in 5-star luxury in a beautiful setting that's Dunalastair Hotel Suites.
For more information on our Rest & Recuperate 15% Discount package, contact us today on +44 (0)1882 580444 or contact us via our website to make your reservation.