There's no denying that 2020 has challenging year full of uncertainty, so there is every chance that you are yet to finalise your Christmas and New Year plans.
Yet amidst all the uncertainty, there's one thing we do know for sure: after staying home for much for the year, you and your family deserve to get away from it all and make this festive season extra special.
Here at Dunalastair Hotel Suites, we're delighted to release the last of our remaining luxury suites in time for your Christmas or New Year break in Scotland. You and your loved ones can enjoy seeing out the year in style surrounded by the elegance and opulence of our luxury five-star hotel.
If you haven't yet booked your stay with us, we'd advise you to hurry. As our busiest and most popular time of year, we don't expect our remaining seasonal staycation packages to be available for much longer.
Haven't yet made your mind up on how you'll spend the festive break? Here's what's in store when you celebrate Christmas and New Year in Scotland at the multi-award winning Dunalastair Hotel Suites.
Christmas breaks in Scotland at Dunalastair Hotel Suites start from just £699 for 2 nights, while our exclusive Hogmanay staycation packages start from only £760. Haven't booked yours yet? Here's why now is the perfect time to book your last minute luxury getaway for Christmas and New Year 2020.
Christmas Breaks in Scotland with Dunalastair Hotel Suites: What's in Store
| | | |
| --- | --- | --- |
| Packages | Option 1 | Option 2 |
| 2 Night- Premium | 24th & 25th | 25th & 26th |
| 3 Night- Enhanced | 24th 25th & 26th | – |
| 4 Night-Bespoke | 23rd,24th, 25th & 26th | 24th, 25th, 26th & 27th |
Your Christmas getaway begins as you enjoy a leisurely drive along wide, open roads, surrounded at all sides by enchanted forests, a light dusting of snow resting gently on the tips of ancient Scots pines that stand tall and proud at the foothills of magnificent snow-capped mountains. You'll pass tranquil lochs, shimmering in the glow of radiant winter sun, and, if you're lucky, you may even spot a native deer or two as they roam freely in Scotland's very own winter wonderland.
Though it may be chilly outside, you'll never have to worry about the cold. The moment you step inside Dunalastair Hotel Suites, you'll be embraced by the wonderfully warm hospitality we Scots are famous for and enjoy a complimentary winter tipple that's sure to soothe the bite of that crisp, Highland air. 
Once your good and ready, one of our friendly guest ambassadors will show you to your beautiful boutique hotel suite where you can relax, unwind, and get ready for the festivities ahead. 
Christmas Breaks in Scotland at Dunalastair Hotel Suites: Your Complete Itinerary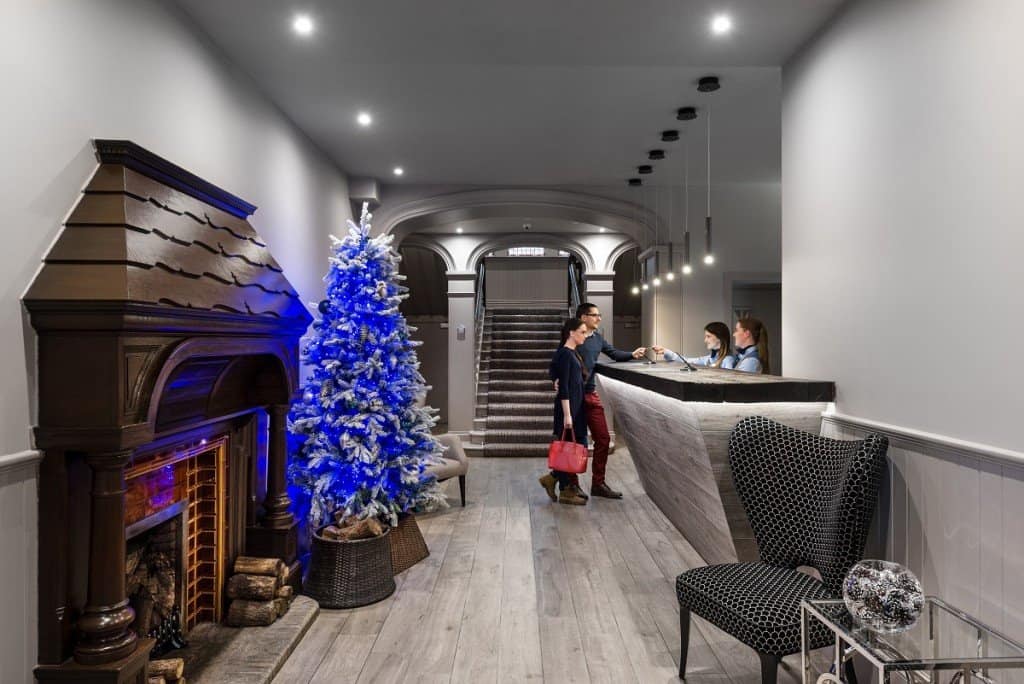 December 23rd:
Once you're checked in and suitably settled, you can spend the day at your leisure, perhaps taking a gentle stroll around the glistening waters of nearby Loch Rannoch or driving into neighbouring Pitlochry for some last-minute luxury shopping.
However you decide to spend the day, be sure to return to us in the evening for a delicious dinner, expertly prepared by our new head chef using the finest quality, locally-sourced ingredients.
After getting just a taste of what's to come, enjoy an entirely peaceful night's sleep that dreams are made of on a bespoke, 1000-count air pocket mattress designed exclusively for Dunalastair Hotel Suites.
Christmas Eve:
Wake up feeling remarkably refreshed and fully refreshed, as Christmas Eve at Dunalastair Hotel Suites begins with your choice of a traditional full Scottish or continental breakfast.
If you have a head for adventure, you'll find many essential winter attractions remain open on Christmas Eve,  just a short drive away from our hotel in Kinloch Rannoch.
Prefer to relax and take things easy? Stick around to enjoy your complimentary afternoon tea with a decidedly festive feel.
Finally, round off the day with a specially prepared three-course Christmas Eve supper, with vegetarian, vegan, and gluten options available.
Christmas Day:
Your Christmas morning begins with a traditional Scottish breakfast complete with succulent Cumberland Sausage, tasty bacon, a traditional tattie scone, black pudding, haggis, grilled tomato, button mushrooms, baked beans and your choice of fried, poached, or scrambled eggs.
Alternatively, for those saving room for Christmas dinner, a light continental breakfast will also be available.
Whichever option you prefer, be sure not to fill up too much as you'll later re-join us for good tidings and cheer at Monadh Dining as you sit down to our famous traditional four-course Christmas lunch with all the trimmings and complimentary drinks.
Once again, lifestyle and dietary requirements can be catered for on request.
Boxing Day
Sadly, Boxing Day is where our time together ends, but not before you enjoy one last breakfast for the road.
Finally, if you've enjoyed spending the holiday surrounded by the breathtaking beauty of the Scottish Highlands just as much as we've enjoyed taking care of you, be sure to head down to reception to book next year's stay before we bid you a fond farewell and safe journey home.
The following Christmas break packages remain available for a limited time only. All prices are based on two adults sharing a Deluxe Suite
2 night- Premium Packages – £699.00 per room
3 night- Enhanced Packages – £795.00 per room
4 night- Bespoke Packages – £895.00 per room

2020 Hogmanay Breaks in Scotland at Dunalastair Hotel Suites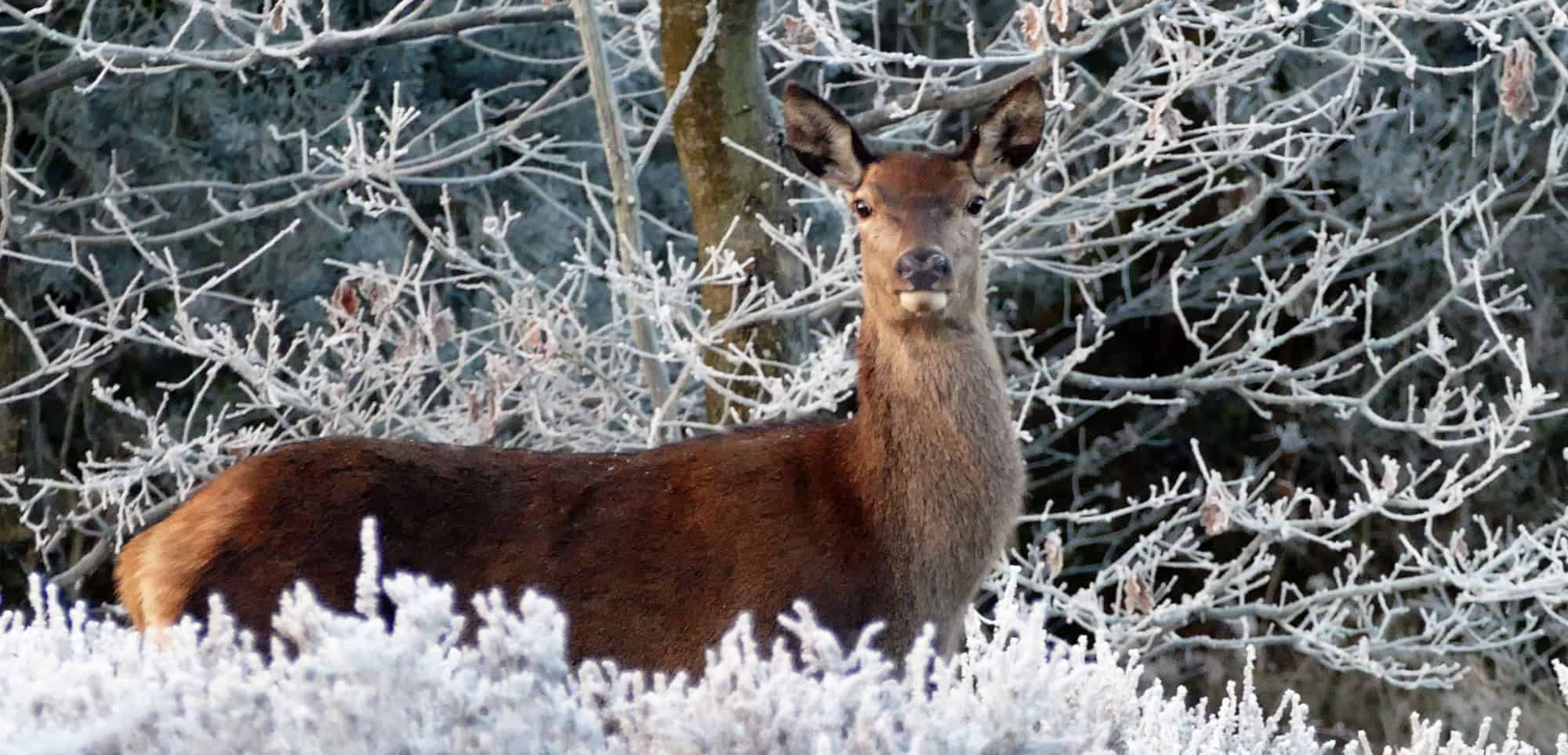 | | | |
| --- | --- | --- |
| Packages | Option 1 | Option 2 |
| 2 Night- Premium | 30th & 31st | 31st & 1st |
| 3 Night- Enhanced | 31st, 1st & 2nd | N/A |
Nowhere does New Year quite like Scotland, and even the events of the past year won't change that as we look forward to welcoming 2021. This year, join us for a luxury Hogmanay break in Scotland and see out the year in true five-star style.
New Year's Breaks In Scotland: Your Complete Itinerary
30th December
If you've never experienced the Scottish Highlands at the height of winter before, you're in for a spectacular treat.
Grand mountains, glistening lochs, sweeping vistas, all sleeping beneath a blanket of fresh snow greet you as you head towards the award-winning Dunalastair Hotel Suites. A warm, welcoming complimentary festive drink awaits you in the lounge before being shown to your suite.
The best part? That's only the very beginning.
You can expect so much more on your winter break in Scotland, including our festive-themed afternoon tea and a three-course, candlelit dinner at Monadh Dining.
New Year's Eve
Spend the last day of the year at your leisure, making the most of your winter getaway by exploring the enchanting surroundings of Highland Scotland or relaxing by the roaring fire from the comfort of our lounge.
At 7 pm, be sure to join us for complimentary pre-dinner drinks before settling down for the highlight of the evening – a five-course New Year's Eve feast prepared by our award-winning team of chefs.
New Year's Day
Stayed up late to make sure 2020 was finally gone for good? Don't worry; we've swapped breakfast for brunch so you can sleep in and still fuel up before making your way home.
The following Highland Hogmanay break packages remain available for a limited time only. All prices are based on two adults sharing a Deluxe Suite
2 night- Premium Packages – £760.00 per room
3 night- Enhanced Packages – £900.00 per room

Your COVID-Confident Hotel: Keeping You Safe This Festive Season
Although we have made some targeted changes to maintain the highest standards of safety in compliance with Scottish Government guidelines, the full details of which are on our website, we have ensured these do not compromise the wonderful stays our guests have come to expect at Dunalastair Hotel Suites.
We have ensured:
Hand sanitiser is provided in each of our suites and throughout the hotel
Simplified 60-second check-in process to aid social distancing
Breakfast served by our waiting staff at buffet stations rather than using the self-serving facility we previously offered
10 PM curfew at Monadh Dining in line with current Scottish government guidelines (correct as of 6th November)
Our measures have earned us the AA Covid Confident Award, though we're not ones to rest on our laurels.  We continue to monitor the situation and adjust to keep the hotel the safest place for you to celebrate in style.
Book your next stay with the reassurance of free cancellations, flexible bookings and a guarantee that you'll find the best rates when booking direct with us. Call Dunalastair Hotel Suites on +44 (0)1882 580444 or book direct via our website.