Whilst Highland Perthshire is well known for its more gentle and amiable walking trails, taking the easy route isn't necessarily for everyone.
Speaking to those of you planning your Scotland hiking holiday here at the Dunalastair Hotel Suites, we've learned that a good number are actually heading to the majestic highlands seeking adventure, excitement, and the challenge of a lifetime.
Fortunately for you, Perthshire offers all of that in abundance.
Below, we don our walking boots and grab our maps to offer you our guide to the most challenging hikes in the area, all with starting points based within driving distance of our hotel near Pitlochry.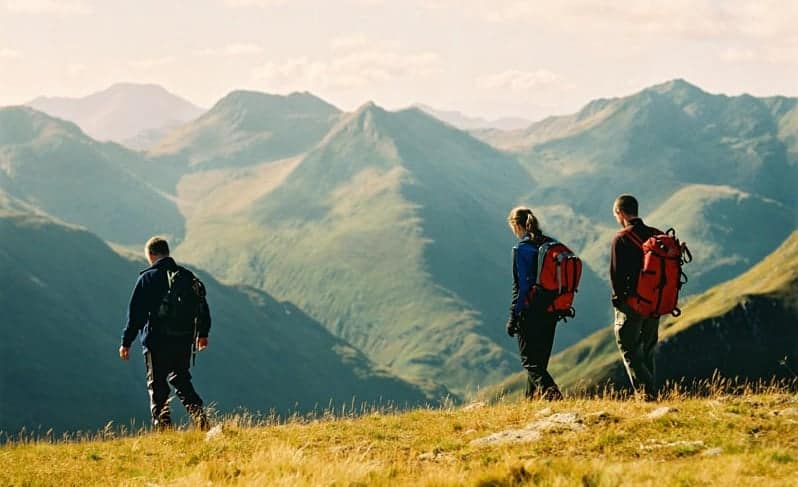 Rob Roy Way (77 – 94 miles)
Drymen to Pitlochry
It would be nigh on impossible to start this list of Highland Perthshire's most challenging hikes without mentioning the epic Rob Roy Way.
Depending on the route you take, the whole journey will take you across either 77 or 94 miles of beautiful Highland scenery as you retrace the steps once took by Scotland's most famous outlaw, Rob Roy MacGregor.
Such is the enormity of this highland trail that many plan an entire Scotland hiking holiday around completing it, usually by tackling the number of shorter trails that make up the Rob Roy Way one at a time.
The journey itself starts all the way over in Drymen in Central Scotland before working your way back down here towards Pitlochry, taking in Loch Tay, Aberfeldy, and Strathyre en route.
To end your day the original costume that was worn in the film is on display at The Dunalastair Hotel Suites, so why not drop by and take a peak.
Cateran Trail (64 miles)
Circular trail, starts and ends in Blairgowrie
Much like the Rob Roy Way, the famous Cateran Trail is typically broken up into five manageable -though still undoubtedly challenging- routes of between 4 -7 hours each.
Named after the gangs of cattle thieves who ran rampant among the glens and valleys during Scotland's darker days, the Cateran Trail's 64 miles present all the stunning scenery and opportunities to see rare Scottish wildlife you'd expect from a good highland hike, with the added bonus of pubs and plenty of rest spots along the way.
Beinn Bhreac, from Calvine (25.75 miles)
Based roughly sixty miles from our hotel near Pitlochry in the furthest reaches of the Atholl Hills sits Beinn Bhreac, a rolling hill disguised under a blanket of heather and surrounded at all sides by wild moorland and antagonising bogs.
Such dramatic features make reaching the peak of this hill a challenge no matter how you approach it, though taking the 10 – 12 hour journey up by Glen Bruar is usually said to be the most hospitable way to tackle it.
Doing so, you're rewarded not only with the sense of achievement that comes with conquering one of the Perthshire Highlands' most demanding hikes, but also magnificent views across epic gorges, magical waterfalls, and wide open moors stretching far out into the misty horizon.
An adventure like no other, the hike from Calvine village to Beinn Bhreac is a must for those of you serious about taking on the biggest challenges Perthshire has to offer.
Let us know how you get on – it's great to receive guest feedback.
Glas Tulaichean and Carn an Righ, Spittal of Glenshee (17 miles)
Popular with those looking to pack several routes into their Scottish hiking holiday, this seventeen mile route takes approximately 8 – 10 hours to complete, travelling up to and across two of Scotland's most impressive Munros.
Each one has something slightly different to offer. Glas Tulaichean is a relatively straight forward hike along fairly steady terrain, but boasts the kind of magnificent views at its summit that make it a must for your walking holiday. Meanwhile, Carn an Righ offers a much rougher route, with the chance to really get into the spirit of conquering the wild and untamed Scottish Highlands.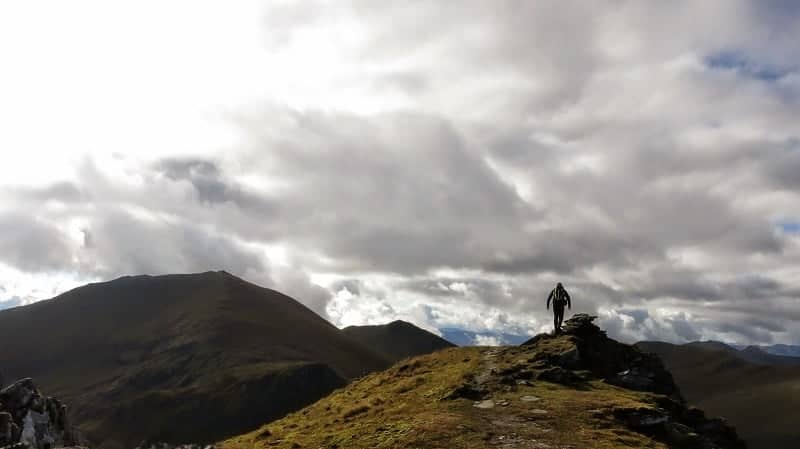 Meall Greigh, Meall Garbh & An Stuc (10.25 miles)
The 10.25 mile route of Meall Greigh, Meall Garbh & An Stuc may make it the shortest hike on our list, but don't mistake distance for ease. This is one seriously challenging trail that really should only be attempted by those with plenty of experience.
The ascent to An Stuc involves a steep scramble on loose ground, with other steep and challenging around the picturesque Lochan nan Cat, but don't worry, there are some relatively solid stretches that provide a welcome respite from the more gruelling parts of your adventure.
Take on the challenge of a lifetime when you take your Scottish hiking holiday at the Dunalastair Hotel Suites, Perthshire. Book your luxury suite online today, or call now on +44 (0)1882 580444.