The lull after the Christmas and New Year holidays can sometimes feel like time is almost grinding to a halt, so why not energise yourself and celebrate Valentine's Day in Scotland. Valentine's breaks in Scotland at the five-star Dunalastair Hotel Suites offer the best in intimacy and luxury while creating memories to last a lifetime.
Spending quality time at a romantic Scottish hotel is an ideal way to rediscover your relationship. It is the combination of peace and quiet and being surrounded by the ever-changing, natural beauty that is restorative to any.
There is still time to try something different this year and among the crop of Valentine's Day packages  a Valentine's Day getaway at Dunalastair Hotel Suites is the most romantic and original way to express your love to your partner. Getting away for Valentine's Day always adds extra spice to any break, but the beauty of Scotland as a destination is its accessibility. Take a look at our plan to see how easy it is to book romantic breaks in Scotland at Dunalastair Hotel Suites, the luxury hotel in Perthshire.
Book Your Getaway Today
Booking your romantic getaway couldn't be simpler, just browse our best romantic break deals, book your stay, start packing and look forward to some of the warmest hospitality and stunning landscapes Scotland has to offer.
Just imagine it…
The route to Perthshire is straightforward, and as you travel north, you will already notice the lack of traffic has a calming effect. Likewise, the route by train is even more direct, where you can take in some of the wild and stunning views en route.
On arrival
You will be offered a complimentary welcome drink and a few minutes to relax after your journey when you arrive at Dunalastair Hotel Suites, the luxury hotel in Scotland. After check-in, you will be shown to your suite, where flowers and chocolate await your arrival. What better way to start a romantic break?
The Suite
It is time, at last, to appreciate personal time alone with your loved one and delight in the luxury of your suite. The beds are custom-made, exclusively for Dunalastair Hotel Suites, and fitted with premium high thread count Egyptian cotton sheets.
For music and TV, there is an endless choice on a state-of-the-art entertainment system. Or for true relaxation, the bathroom is a haven for pampering with luxury toiletries from The White Company. 
Plan a Surprise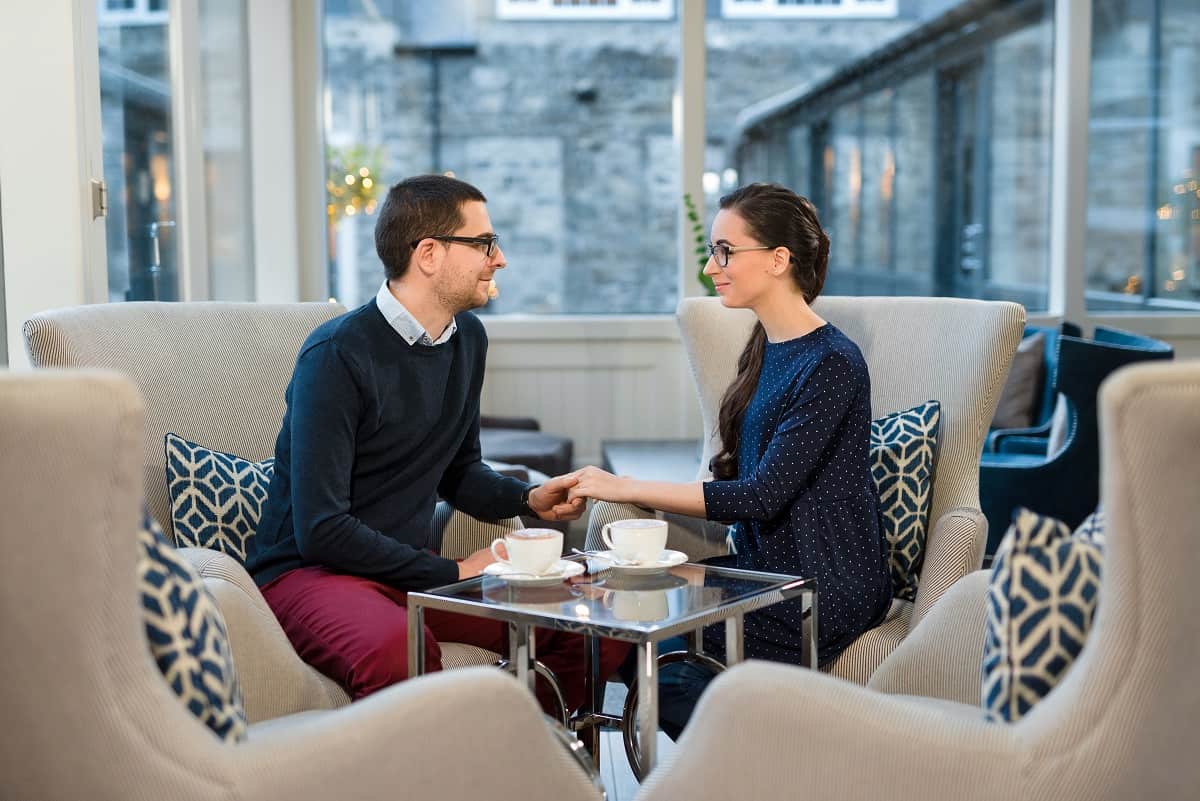 Anyone can plan a surprise, but planning the right surprise takes a little more thought. You know your partner and what makes them tick, so choose a surprise based on that.
The surprise doesn't have to be expensive but needs to express your feelings for your loved one. Romantic dinners, flowers and writing love notes are often engaged, but there are no rules – it's what works for you, and you can both share in the surprise! 
A Perfect Valentine's Day Week with Something for Everyone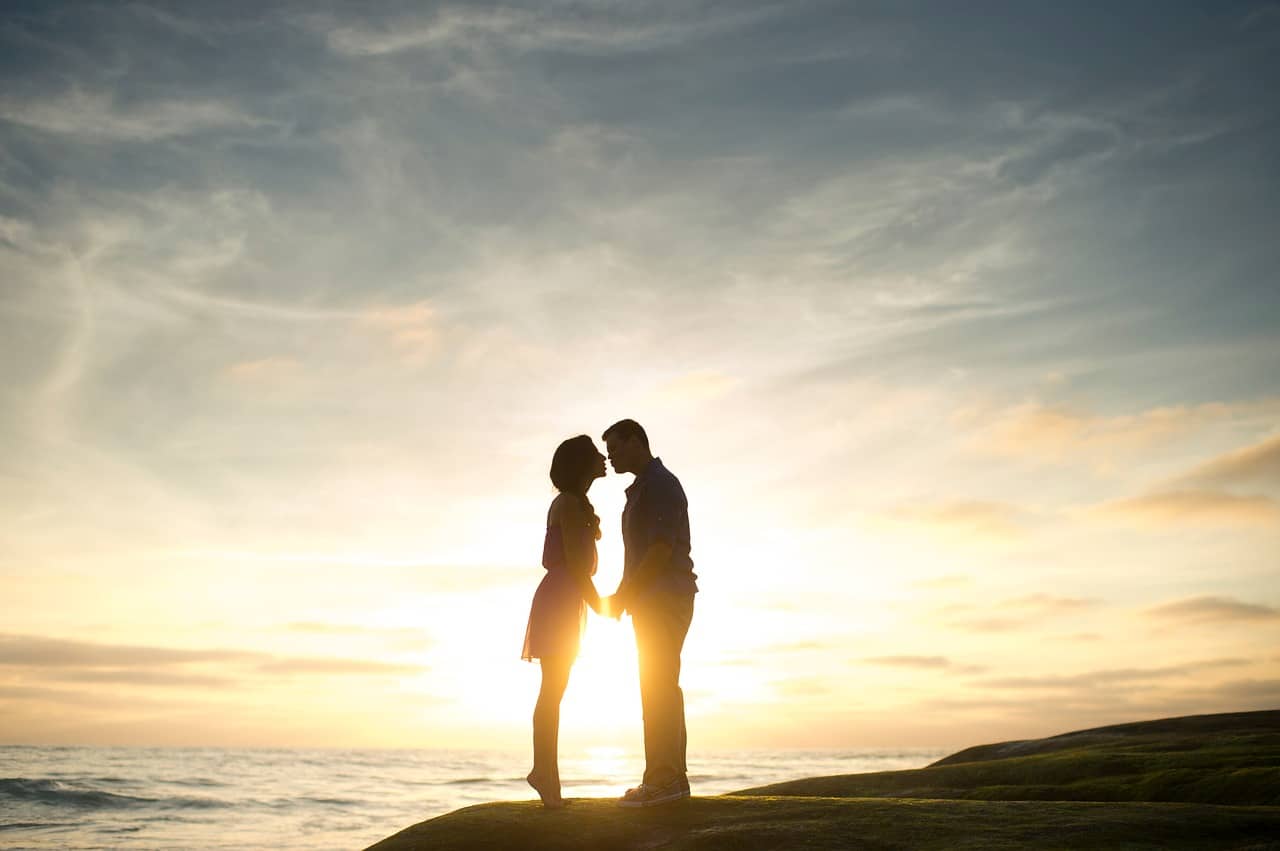 Enjoying romantic weekend breaks in Scotland is all about sharing for most couples. However, the activities to share are numerous, especially when staying in Scotland. Some couples are looking purely for relaxation, where better than Scotland to find it, while others are more inspired by activity and adventure.
For a Valentine's Day celebration finding a little magic is always going to be a good bet to offer authenticity. Harder said than done! Luckily the Cairngorms National Park hosts a Dark Sky Park at the Cairngorms (45-minute trip), where beginners and experienced astronomers alike can view planets and stars. The location has little light pollution, so the brightness of the planets and stars is heightened.
For more magic, Caithness (1 hr 45min trip), in the northeast of Scotland, is renowned as being the best place to view the Aurora Borealis. This light display of red, green, and purple is caused when the sun's solar wind interferes with the Earth's atmosphere to create giant, coloured formations in the sky. 
The World-Class Luxury You Deserve on Your Valentine's Day Break in Scotland
In creating our Valentine hotel deal in Scotland, we want the sense of luxury to permeate your whole stay. With this in mind, we are offering a stay in our luxurious, five-star honeymoon suite, which has been designed to offer the best intimacy, luxury and opulent design. Stunning views welcome you from each of the windows, and the whole ensemble has been created to make you feel like royalty throughout. Our dedicated concierge service is always on hand to help you with any requests.
You will be able to enjoy a five-star breakfast in bed from the team in Monadh Dining while resting in your bed designed especially for Dunalastair Hotel Suites. Our aim is to make your Valentine Day break as memorable as possible. 
A Romantic Meal for Two in Truly Enchanting Surroundings
A romantic dinner for two epitomises Valentine's Day for many. The chefs at Monadh Dining, our own in-house restaurant, have selected the best of local and seasonal Scottish produce in preparing the Valentine menu, and as you would expect, sharing options take pride of place.
After an aperitif of crushed cherry fizz, diners can choose among a seafood platter for two to start, followed by mains, including fillet steak and lobster. To finish the meal in style, desserts include a sharing platter of cinnamon churros, chocolate brownies and strawberry skewers. To round off the celebration, coffee is served with petit fours.
We like to think that the food and wine in Monadh Dining is always fine dining, but without the fuss, so you can relax and enjoy the evening more. 
Book Your Romantic Getaway in Scotland Today
Dunalastair Hotel Suites is certainly blessed in its location. Surrounded by the calm lapping waters of Loch Rannoch and the whale-backed profile of Schiehallion Munro. These are just two of the stunning, natural features that are so frequently found in the Perthshire Highlands. With activities to photograph the wildlife, numerous historical attractions to visit and walks in abundance, there is always something to do. Dunalastair Hotel Suites serves as the perfect setting for your 2022 Valentine's Day getaway.
Book Valentine Getaway today from the following choices:
Valentines Getaway:
Room
Breakfast
Box of Highland Chocolates in the room
Bottle of Prosecco in the room
Prices start from: £175 per room based on 2 adults per room.
Valentine's Stayover:
Room
Breakfast
Valentine's set menu from the restaurant
Bottle of prosecco in the room
Prices start from: £279 per room based on 2 adults per room.
Love Suite Love
Available for our Munro Suite and Family Suites
Breakfast
Bottle of champagne in the room
Bouquet of flowers in the room
Box of Highland chocolates
Valentines set menu from the restaurant
For 2 adults: Family Suite £495 Munro: £550
All of the above and the valentines set menu will be available on Friday 11th Feb/Saturday 12th and Monday 14th February. The Valentine's set menu is available to both residents and non-residents. Take advantage of this limited-time offer, and book your stay online today, or call us now on +44 (0)1882 580444.