Dunalastair Hotel is situated in one of the most picturesque regions of Perthshire where nature and unspoilt landscapes add to the charm of Kinloch Rannoch.
Our luxurious boutique 5-star hotel near Pitlochry is the perfect location for that unique getaway in Perthshire.
You'll enjoy our luxury fine dining in our restaurant and a friendly atmosphere in the hotel bar. Surrounded by stunning Scottish Highland scenery.
Our exclusive offers are designed to create long-lasting memories in a captivating environment that's Kinloch Rannoch. 
Dunalastair Hotel and its Alluring, Idyllic Setting
Tucked away in the heart of Perthshire, Kinloch Rannoch is a serene haven with its breathtaking, scenic landscapes no matter what time of the year.
Exploring the area is not only an adventure, but it's also a delight made even more alluring with our Scottish Hotel Special offers.
Dunalastair Hotel is Your Home Away from Home
Come and discover Dunalastair Hotel's captivating charm. Nestled in a superbly private location, you'll enjoy comfort and sophistication rolled into one at our luxury hotel Perthshire.
The warm and welcoming atmosphere makes for a great escape in a wonderfully unspoilt location. 
The Tempting Offer: "Linger Longer and Save"
Come and benefit from a generous discount for a prolonged stay with our Scottish hotel special offers.
Our Linger Longer and Save Offer provides the best that Dunalastair has to offer.
Book a 3 to 12-night stay and receive a 30% discount on the rate, which includes VAT, Wi-Fi and parking.
Our luxurious suites are the perfect choice for families or couples.
Each suite features king-size beds, private bathrooms and balconies with stunning views over unspoilt surroundings.
These are just some of the reasons to choose your next getaway at Dunalastair Hotel Suites.
Complimentary Continental Breakfast
Start your day with our complimentary Continental breakfast when you book directly with us.
Then explore the Highlands and beyond – it's the perfect way to start your adventure! 
An Unforgettable Experience Awaits
Embrace the Highland's splendours
Extending your stay means unlocking all that Kinloch Rannoch and the surrounding Highlands has to offer.
There are enchanting trails, pristine rivers, lochs and lakes as well as majestic peaks that tower over unspoilt landscapes, all waiting to be discovered.
Relax in Lavish Suites
Relax and rejuvenate in our luxurious suites where you'll find soothing décor, plush fabrics and evocative aromas that create a tranquil ambience.
Our attentive staff are here to make sure you enjoy every comfort during your stay. 
A Family Adventure in the Scottish Highlands
Uninterrupted Togetherness in natural surroundings
A family adventure surrounded by nature helps create cherished memories which is exactly what our mini adventure for four in the Scottish Highlands offers.
Enjoy the great outdoors in a superb environment that's just waiting to be explored.
Activities for All Ages
There are a ton of family-favourite activities which includes skimming stones on tranquil Loch Rannoch or taking part in water sports for an exciting afternoon.
If you're looking for land-based adventures, our team can help you put together a schedule that will create memorable, fun experiences.
This includes leisurely strolls where you'll spy local fauna and awe-inspiring experiences on mountain peaks. 
The Perfect Family Getaway with Dunalastair Hotel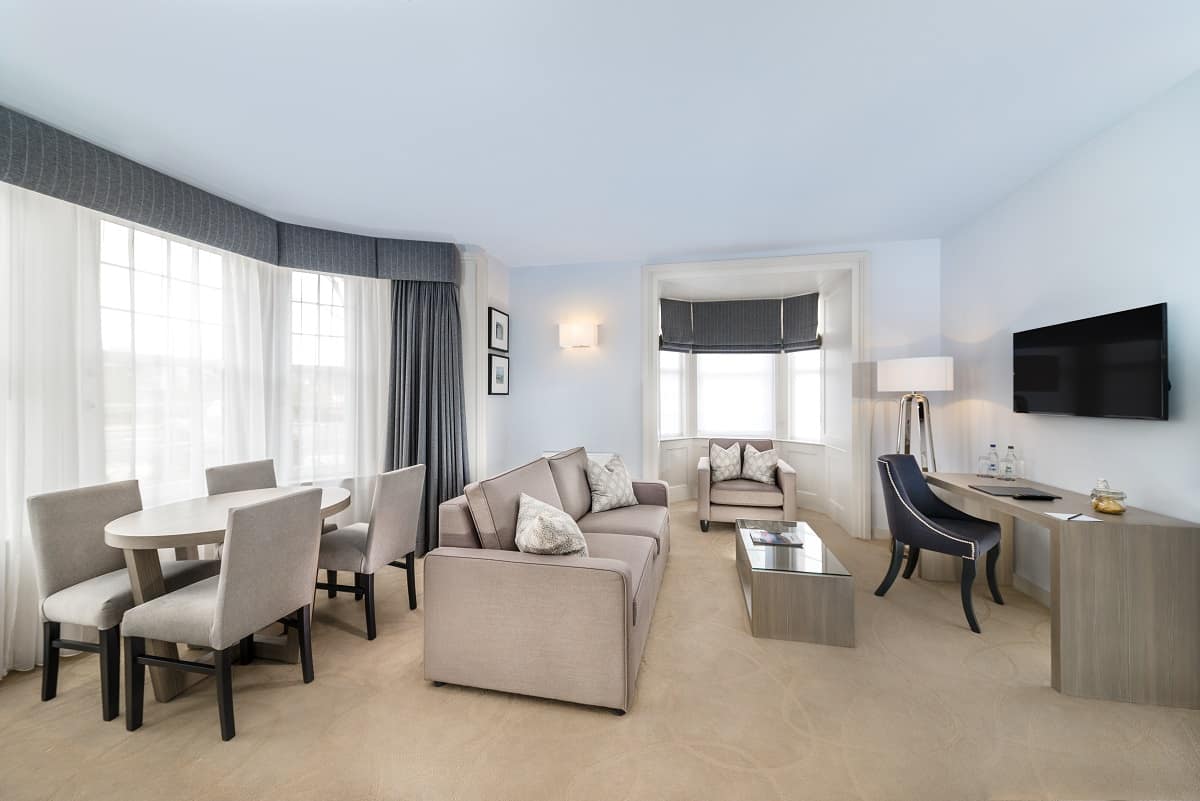 Home from Home Suites for families
Our home-from-home family suites offer comfort and warmth, perfect for a family getaway that will create wonderful, long-lasting memories.
Special Family Amenities
Adults and children enjoy a warm welcome on arrival which includes complimentary meals and accommodation for two children up to 12 years of age when staying in a suite with two adults.
Start the day with our full Continental breakfast and relish our two-course dinner for 2 adults and 2 children.
Family Bonding with Board Games
Board games are a superb way for families to bond, and our selection is available to enjoy during your family stay. 
Early Bird Special: Look Ahead and Save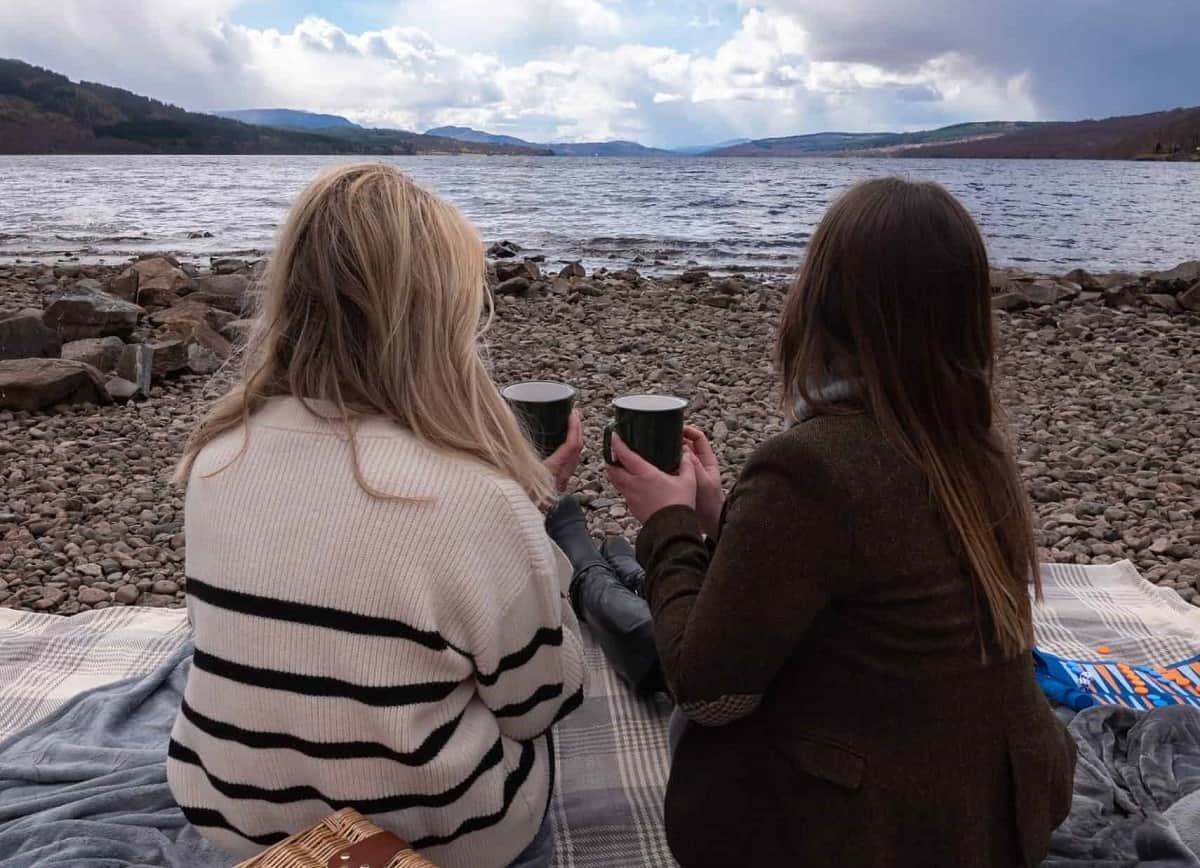 Book in Advance and Reap the Rewards
Take advantage of our Early Birds and Wanderlust Daydreamers by booking early and reaping exclusive offers.
You'll enjoy a 10% discount when you book 7+ days in advance. It makes your adventure in the Scottish Highlands even more tempting!
Rate Match Promise
Our Rate Match Promise means if you find more competitive rates elsewhere, we will match them!
We are committed to offering you the best possible deal when you stay at our 5-star hotel near Pitlochry.
Time to Plan Ahead
Our dedicated team is here to assist you with planning activities, dining, entertainment and much more!
You'll enjoy memorable experiences tailored to suit your every need. 
Conclusion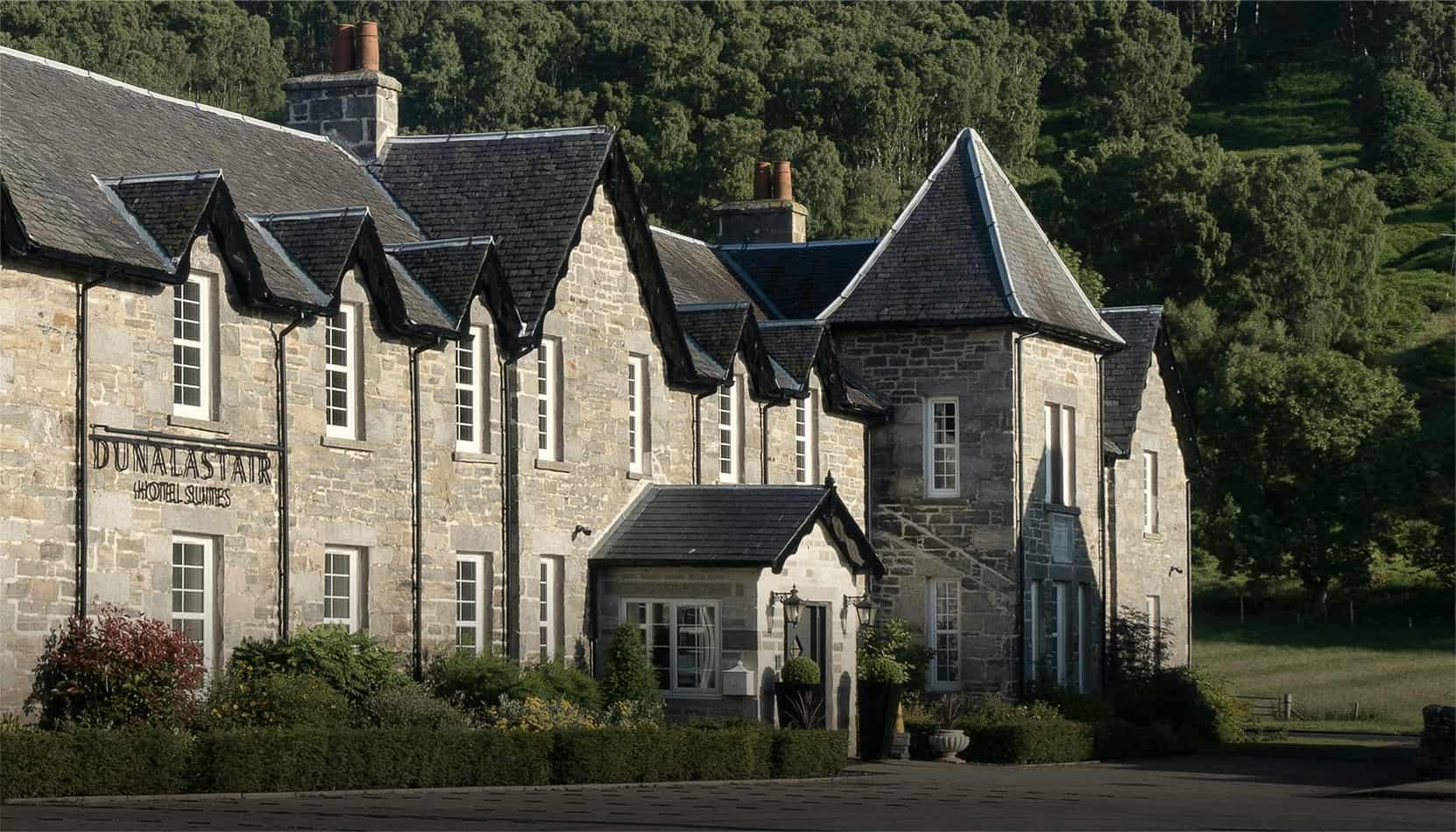 Come and escape the day-to-day and immerse yourself in the unspoilt beauty of Kinloch Rannoch by booking our 'Linger Longer and Save' offer.
With a 30% discount for extended stays, you'll enjoy a complimentary Continental breakfast when you book directly with Dunalastair Hotel Suites.
Lastly, with so much to see and do here in the Scottish Highlands, our dedicated team can assist you in planning superb family days out.
Staying at our luxury hotel Perthshire offers you the ideal base to spend a relaxing yet fun time in this glorious Scottish region.
Our 5-star hotel offers comfort and luxury. Plus, Dunalastair Hotel Suites is ideally located to so many events that take place throughout the year.
In short, it's the perfect base for a weekend away or a short break in the Scottish Highlands.