From St. Andrews to Prestwick, Gullane and, naturally, the exceptional 18-hole course here in Pitlochry, you rarely have to go far in Scotland without discovering some of the finest golf courses in the world.
So it's no wonder then that, over the years, the country has produced more than its fair share of the sport's biggest heroes.
Whether it's Tom Morris and James Braid who dominated the sport in the late 1800s and early 1900s or more recent names like Colin Montgomerie, Sandy Lyle and Richie Ramsay, many of golf's all-time greats got their start teeing off on Scotland's countless beautifully-maintained courses.
This summer, however, it's your turn, as golfers of all handicaps are invited to take part in one of the country's top amateur golf competitions right here in the heart of Highland Perthshire.
Set to take place this July and August, the 2018 Highland Open welcomes men and women from across the country for two weeks of great golf, great times, and of course, great company, all whilst surrounded by truly awe-inspiring scenery.
As if that wasn't enough to have you eagerly packing your favourite set of clubs, here at the award-winning Dunalastair Hotel suites, we're offering the one thing guaranteed to ensure you enjoy the kind of luxury usually reserved for the PGA pros:
Five-star accommodation at our boutique hotel in Pitlochry.
Still making plans for your golfing holiday in Scotland this summer? Here's what you can expect when you join us for the 2018 Highland Open.
An Incredible Experience On and Off the Course
Teeing off with the ladies competition on July 15th and culminating two-weeks later with a second week-long gentlemen's event, the Highland Open is one of Scotland's most historic competitions.
Though the 18 hole, par 69 course has changed much in the past century, it has welcomed countless amateurs and professionals alike since it first opened in 1908 and continues to serve as a true highlight of any golfing break in the highlands.
It's here, on the magnificent fairways surrounded at all sides by dramatic views of highland mountains and lavish, breathtaking forests that players of all abilities descend from across the country to play with – and against – one another for a series of prestigious prizes.
After a day of exhilarating competition, you'll have the opportunity to get to know your new friends even better, joining them in the club house for several evenings of music, merriment and more.
For more details of the 2018 Highland Open, see our recent blog:

Scotland's Biggest Amateur Golf Tournament Returns to Pitlochry Next Month
Luxury Pitlochry Hotel Now Available for Highland Open Bookings
Of course, no golfing holiday in Scotland is complete without the perfect place to rest, relax and unwind between those long sessions on the fairway, and here at the five-star Dunalastair Hotel Suites, we deliver everything you need to do just that in truly spectacular style.
Recent winners at the illustrious 2018 Boutique Hotel Guest Experience Awards (BoHos), our boutique hotel in Pitlochry is the place where impeccable, contemporary luxury meets the traditional Highland hospitality, served up by attentive, friendly staff dedicated to delivering first-class customer service throughout your stay.
For a limited time only, we're thrilled to offer a number of our boutique hotel suites for the weeks of July 15th – 20th and August 4th – 10th, the same dates and the ladies and gentlemen's events respectively.
However, following our recent run of success at prestigious industry awards and praise from critically acclaimed publications such as Forbes and Harper's Bazaar, demand for our accommodation is at an all-time high, meaning our current availability isn't likely to last long.
Book your stay online today, and you'll soon discover for yourself why we're consistently rated one of the top five-star hotels in Scotland with an experience that includes all of the following: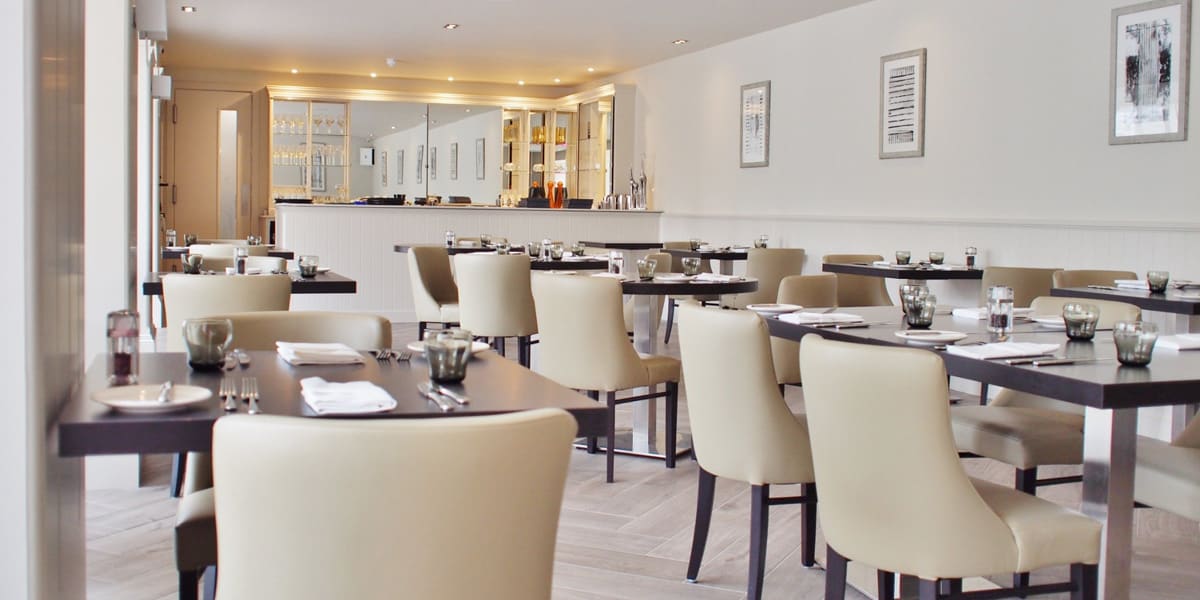 Outstanding Cuisine Served Day and Night
Whether you're fueling up for a day on the course or celebrating your big Highland Open victory with a feast fit for a champion, our own Monadh Dining is open from early in the morning until late in the evening, ready to serve you with a tantalising array of dishes, all freshly prepared in-house by our highly acclaimed chefs.
Fuel up with a hearty traditional Scottish breakfast which doesn't just taste delicious, but also ensures you get all the energy you need to do your best on the course.
Afterwards, reward yourself for a fantastic performance with a magnificent three-course meal, prepared using only freshly-sourced local ingredients and cooked with the level of finesse and perfection you'd expect from us.
The Kind of Peaceful Night's Sleep That Dreams Are Made of
It goes without saying that if you're going to take on a challenge and thrive in the competition, then it pays to get plenty of rest.
Every last one of our beds come with custom-made mattresses designed to provide the very pinnacle of comfort and relaxation.
Simply lay back, unwind, and enjoy a perfect night's rest, leaving you feeling refreshed, invigorated, and raring to win.
Enchanting Beauty Inside and Out
Last year, our Pitlochry hotel successfully completed our multi-million pound renovation project, sparing no expense and leaving no detail untouched in combining original Victorian features with an elegant contemporary decor.
The result is an understated sense of refinement that is only matched by the spectacular scenery that surrounds us.
Based at the foothills of the mighty Schiehallion Mountain, with breathtaking views of rolling hills, tranquil lochs and miles upon miles of undisturbed beauty at all sides, there really is no more perfect a place to call home on your next golfing holiday in Scotland.

For a limited time only, we are delighted to offer a number of boutique suites for groups, couples and families at our five-star hotel in Pitlochry just in time for the 2018 Highland Open.

Places are limited so book yours online today to avoid disappointment, or call now on +44 (0)1882 580444.