Whilst the Scottish Highlands may be renowned throughout the world for their breathtakingly beautiful scenery, it's the creatures who dwell among such scenery that are the real draw for many of our guests.
Look beyond the window of our boutique hotel in Perthshire, and you'll see the lush forests, dramatic mountains, and gorgeous, rolling hills that much of Scotland's native wildlife call home.
Yet there's more than just the chance to see red squirrels and roe deers in their natural habitat that makes the area such a firm favourite for those with a soft spot for our furry -and not-so-furry- friends.
Today, we look at just some of the local attractions that make the Scottish Highlands every animal lovers' ultimate holiday destination.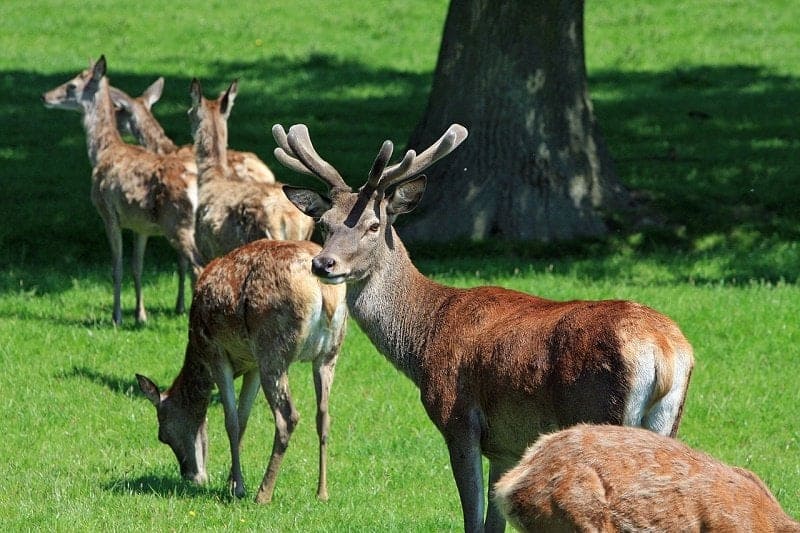 Highland Safaris
If ever there was a single Highland attraction which so perfectly encapsulates why Perthshire is such a haven for wildlife lovers, Highland Safaris is it.
Based less than 20 miles from our hotel in Aberfeldy, this one-of-a-kind attraction was voted Best Visitor Experience in Scotland at the ASVA Awards, and for good reason too.
Whether you take one of the famous Land Rover Safari Tours, head out on foot on a walking tour through the forest, or experience the thrill of a mountain bike safari through the beautiful Glen Lyon, you'll come face to face with a host of truly remarkable creatures.
From the ever elusive mountain hare to the magnificent golden eagle, you'll encounter wildlife that you might otherwise never see in their natural environment.
Head back to base, and Highland Safari's acclaimed Red Deer Centre presents a unique opportunity to meet Britain's biggest land mammals, as well as the beautiful barn owl.
For full details, see: highlandsafaris.net
Tummel Shingle Island Nature Reserve
A true hidden gem for nature lovers, this unique freshwater shingle is mostly popular for its abundance of flora and fauna (over 400 species are said to grow here) but passionate ornithologists will also find much to make it worth the trip.
Make the 45 minute journey from our boutique hotel in Perthshire to Tummel Shingle Island, and you'll likely come across Common ringed plover, oystercatcher, lapwing and other breeds.
Don't be too surprised if you also encounter the occasional otter coming up on the banks of Loch Tummel.
Land Rover Tours at Blair
Bird watchers will also be delighted to see osprey and merlin soaring overhead at Blair Athol, but that's just a taste of the fantastic wildlife to be seen whilst enjoying a unique and exhilarating Land Rover Tour.
It's here where you'll also meet the famous red and roe deer, roaming among the surroundings of this historic village.
For an experience that offers something especially magical, take one of the Atholl Rangers' Land Rover Tours at dawn, greeting the day as the sun rises over dramatic highland vistas and a bird chorus signal a brand new beginning.
Highland Horse Riding
Speaking of magical experiences, little can compare to the feeling of awe and wonder as you venture out into the highlands on horseback.
Whether you're a seasoned pro or an absolute beginner, you will always be well catered for, with a number of riding schools, activity centres, and horseback tours catering for all ages and abilities.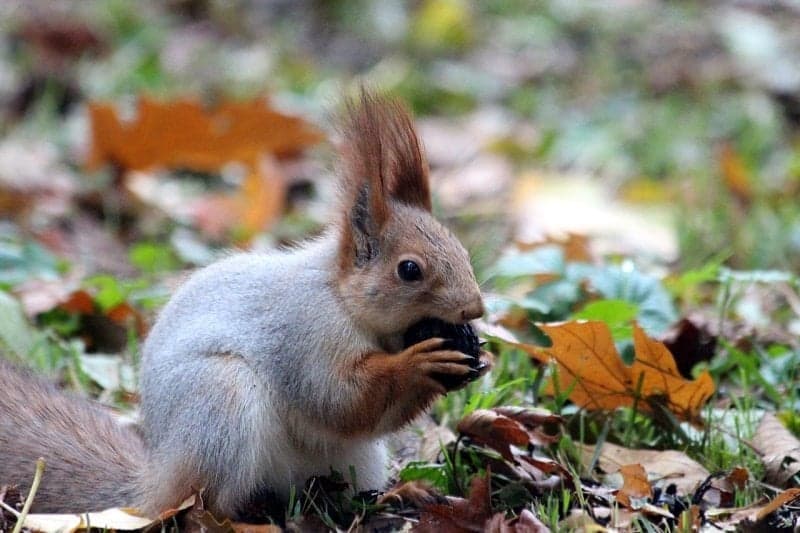 The Black Wood of Rannoch
Highland Perthshire may have much more than red squirrels, but that doesn't mean these aren't fascinating creatures in their own right.
For many of our guests, seeing a red squirrel is right up at the top of their Scottish holiday bucket list, so you can imagine how excited those guests get when we tell them that these wonderful animals are  in abundance right on our doorstep at the enchanting Black Wood of Rannoch.
As you may have read in our recent guide to this extraordinary forest, it's not only the squirrels who make their home here. Pine martens, red deer, and roe deer can also be spotted, whilst bird watchers may just catch a glimpse of woodpeckers, Scottish Crossbills, and wrens aplenty.
Get up close and personal with Scotland's native wildlife on your next Highland holiday. Book your stay at the Dunalastair Hotel Suites online today, or call now on +44 (0)1882 580444.