With its beautiful, snow-capped mountains, enchanting scenery and its famously warm hospitality, few places are better suited for the perfect winter getaway than Highland Scotland.
This is perhaps why millions of people head this way every year. According to Visit Scotland, tourist numbers rose by 11% to 12 million last year, with almost 50% of those visitors arriving in the chillier months.
If you're planning on making your first visit to this magical country in 2019 but aren't sure quite how to prepare for it, we're here to help.
Here, the team at the award-winning Dunalastair Hotel Suites in Highland Perthshire guide you through everything you'll need -and everything you'll need to know- to ensure a memorable winter getaway in Highland Scotland.
The awe-inspiring beauty, friendly hospitality and air of enchantment attract millions of visitors to Scotland every winter. If you're among them this year, here's everything you'll need to ensure an unforgettable winter break.
When does winter arrive in Scotland?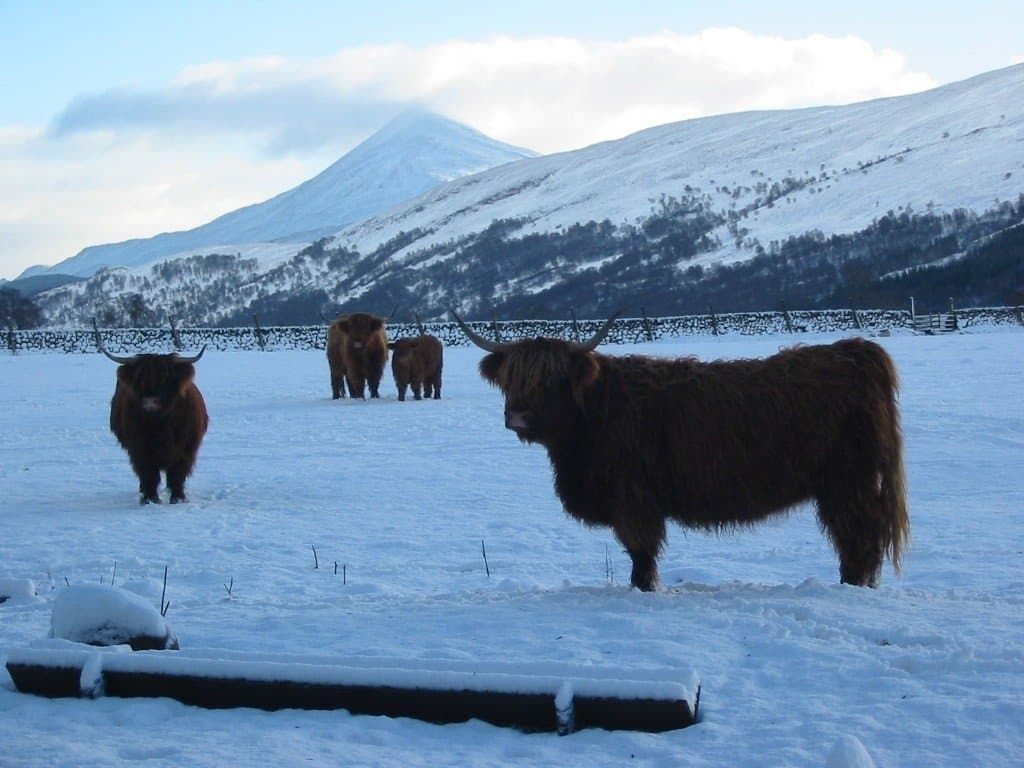 Meteorically speaking, the Scottish winter is from late December to March.
In 2019/2020, winter in the Northern Hemisphere begins on Sunday, December 22nd, 2019 and lasts until Friday, March 20th, 2020, though you'll find that the cold temperatures and other wintery conditions begin much sooner.
In many places throughout the highlands, the winter season usually begins sometime around mid-November, possibly even late-October.
Will there be Snow in Scotland this winter?
Almost definitely yes. Snow is a common occurrence here in the Highlands. As we sit down to write this guide, all the weather reports indicate that it could start snowing at any moment.
When it does, it will begin a season in which we'll see more than our fair share of snow.
The areas surrounding the majestic Cairngorm Mountains, in particular, tend to receive as much as 100 days of snowfall, not that anyone is complaining.
For the most part, the snow is usually welcomed by guests here at our five-star hotel in Perthshire, lending a certain magical quality to an area of Scotland already renowned for its breathtaking beauty and creating the kind of picture-perfect scenery that lasts in the memory for a lifetime.
The Highlands receive more snowfall than anywhere else in Scotland, but that's all part of the area's appeal, lending every landscape an altogether magical quality.
What to Pack for Scotland: A Guide for the Winter
It may be a little chilly out, but let's be honest:
You didn't come all this way to spend your entire winter getaway indoors.
Nor do you have to.
Prepare properly, and you'll be well equipped to explore Scotland's famous natural beauty and enjoy many top winter break attractions.
Of course, the best way to prepare for the winter weather in Scotland is to wear layers.
People often quip that you can experience all four seasons in a day here in Scotland, but there's certainly some truth to that so you'll want to be appropriately attired.
Think long-sleeve t-shirts with a sweater or cardigan over the top that you can remove if the temperature rises.
A warm, waterproof winter jacket will prove to be your best friend on your Scottish winter break, but so too will a good pair of sunglasses as that winter sun can be especially bright.
Speaking of how to dress for Scotland in the winter, don't forget your gloves, scarf and a waterproof hat. If you're spending a lot of time outdoors, you'll certainly be glad you brought them!
As any local will tell you, layers are the way to go if you're visiting Scotland in the winter as the weather can be very unpredictable.
What Else Will I need for the Perfect Winter Getaway in Highland Scotland?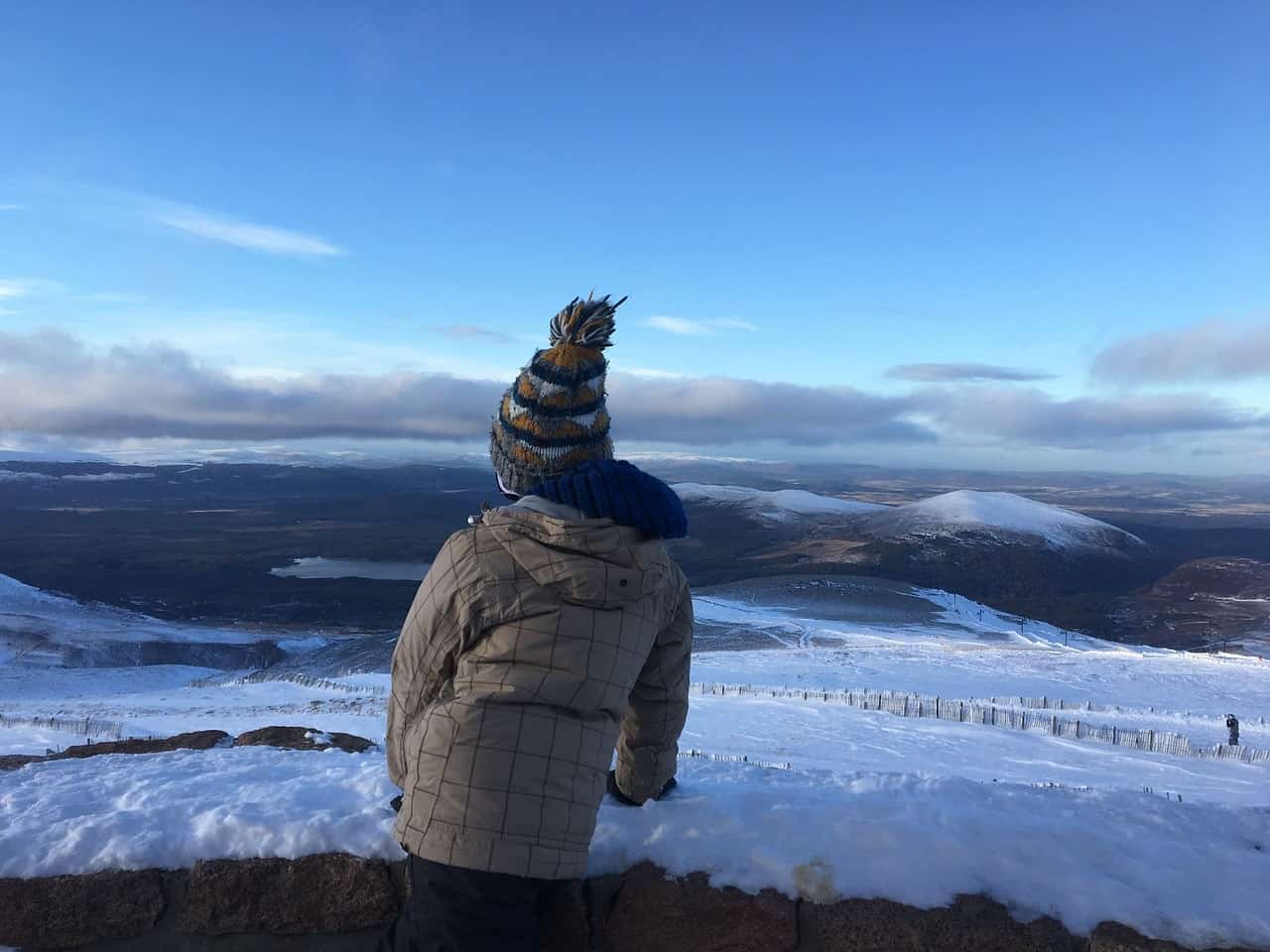 Now that you're all packed and suitably attired, here are a few other winter essentials you may need to make the most of your Highland holiday.
A Head for Adventure
Skiing remains one of Scotland's most popular winter activities, with ample opportunities to hit the slopes.
Less than a ninety-minute drive from our luxury hotel near Pitlochry, the Cairngorm Mountain Resort boasts incredible views and receives more snow than any other resort, making it perfect for your skiing holiday in Scotland.
Scotland has six natural ski resorts and many more artificial slopes around the country, meaning you don't have to venture far to enjoy one of the country's most enjoyable winter pastimes.
There, a one-day lift pass costs just £33.50 for adults and £20 for children.
Other popular spots include the Nevis Range Mountain Resort and the popular The Lecht Ski Centre.
Not a big fan of skiing?
Journey over to the Cairngorms National Park for a chance to experience dog sledging, snowshoeing and other traditional winter sports.
A Camera for Exploring Beautiful Highland Perthshire
Here at the five-star Dunalastair Hotel Suites, we're proud to call Highland Perthshire home for many reasons, not least of all being the outstanding natural beauty that surrounds us.
If you're looking for dramatic, awe-inspiring landscapes, you don't need to look any further than out of your hotel suite window, where you'll see the mighty Schiehallion Mountain in all its magnificent glory, while all around the sprawling hills, deep valleys and glistening lochs are a photographers' dream.
If shopping, dining, and exploring Scotland's rich sense of tradition and culture are more your thing, make the short drive from our hotel to Pitlochry, where you're sure to be in your element.
Catch the Northern Lights
The Northern Lights are a high priority on many a bucket list, but did you know that you view the stunning Aurora Borealis right here in the Highlands?
The Shetlands and the Orkney Islands are often regarded as the best places to catch a glimpse of this spectacular natural phenomenon, though on a clear night it's possible to see it from the Cairngorms Dark Sky Park, a ninety-minute drive from our luxury Perthshire hotel.
Scotland has six natural ski resorts and many more artificial slopes around the country, meaning you don't have to venture far to enjoy one of the country's most enjoyable winter pastimes.
Delicious, Traditional Scottish Food
Scotland is famous for its cuisine right the year-round, but when winter comes, it brings with it an array of tasty seasonal vegetables, fresh, flavoursome meat and hearty, satisfying dishes that nourish the soul as well as the body.
See what's on the menu at Monadh Dining, our fine-dining restaurant where everything from our famous traditional Sunday roasts to our popular Flawlessly Vegan range is prepared in house by our talented, Michelin and Rosette trained chefs.
Experience the Perfect Winter Getaway With Us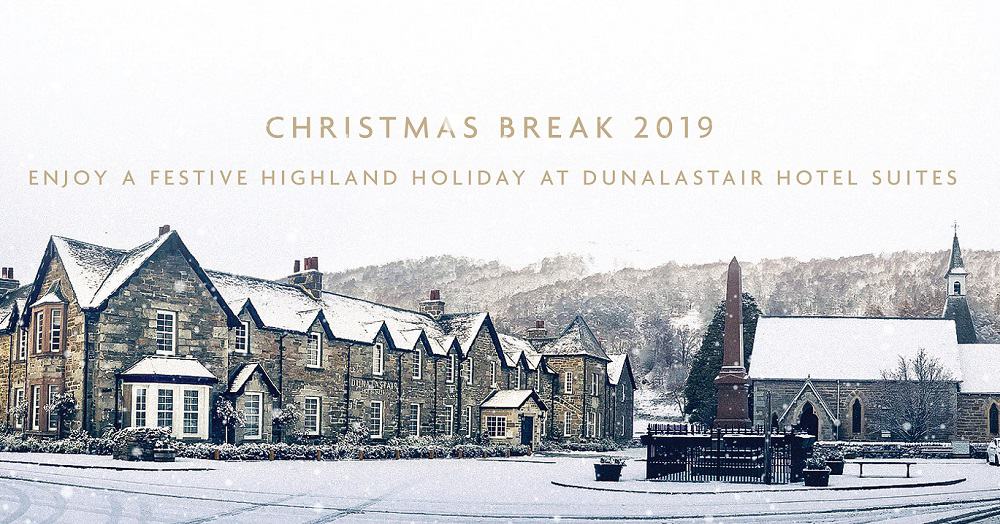 Explore the remarkable beauty and soak up the magic of a Scottish winter with a luxurious stay at the award-winning Dunalastair Hotel Suites in Highland Perthshire. Visit our website today for our latest special winter getaway packages, or the ultimate in indulgence, book a relaxing five-star Christmas break package from just £679.00 per room, based on two adults sharing a Deluxe Suite.
For our best available rates, book your winter getaway online today or call us now on +44 (0)1882 580444.