Springtime in the Scottish Highlands is a sight to behold! With the advent of the warmer spring sunshine, wild blooms are abundant in the valleys, on hillsides and across the land. Snow can still be seen on the higher peaks adding to a magical, mystical atmosphere that's only found in the Highlands.
It's the perfect relaxing destination and an area of the country that's exciting to explore. Below you'll find just a few of the reasons to visit Scotland in the Spring! 
Spring Flowers in the Highlands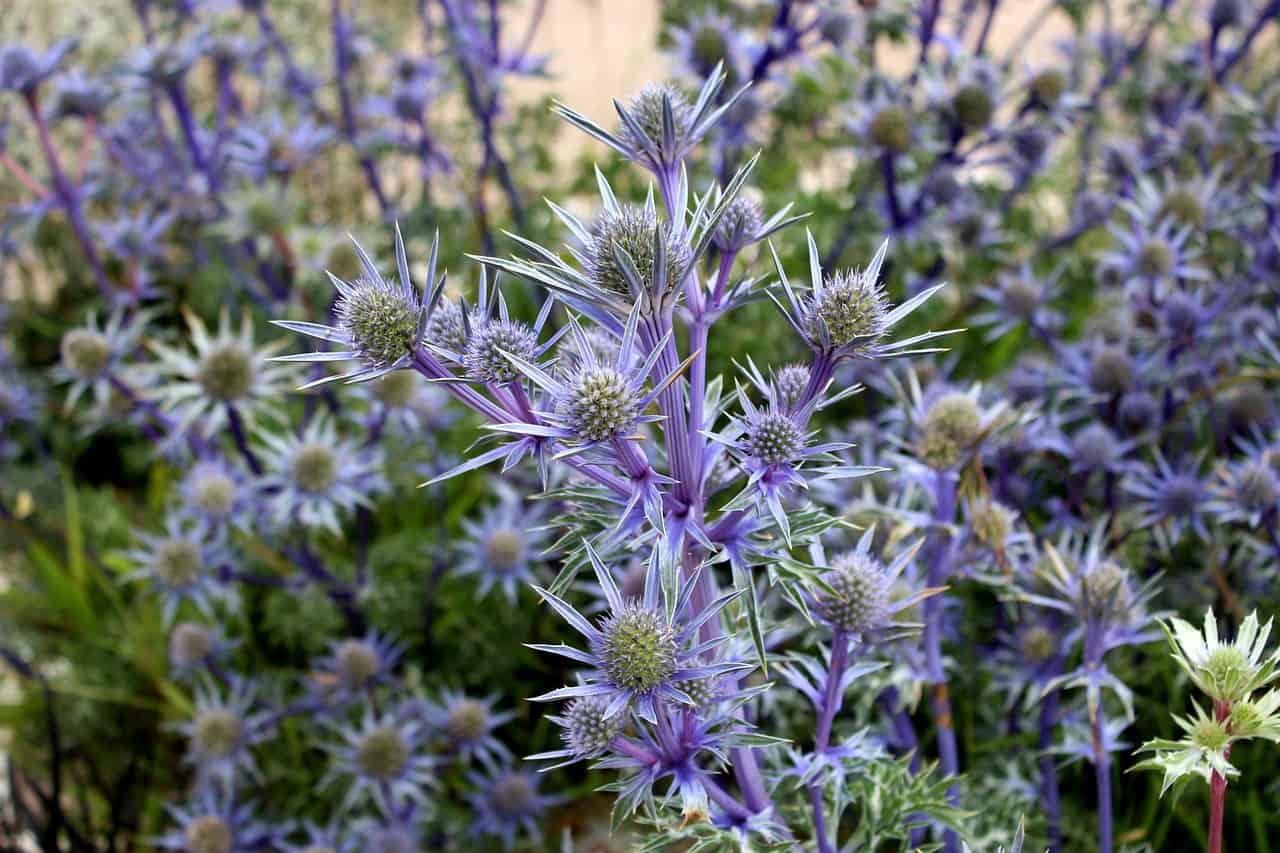 Springtime in the Highlands is a magical time of the year. Spring flowers bursting into flower add a superb dash of colour to already beautiful, unspoilt landscapes.
You'll find peonies, anemones, ranunculus and other spring flowers with an abundance of daffodils too dotted all around some of the most stunning Highland landscapes. It's a nature lover's paradise at this time of the year.
Here are just some of the glorious Scottish flowers to spot in spring!
ALLIUM 
The meaning behind Allium: Allium was once held in high regard thanks to its medicinal properties. This delightful spring bloom is thought to represent elegance, perfection, patience and unity.
When Alliums are in bloom: These lovely flowers are typically in full bloom towards the end of Spring through to Midsummer but it depends on the variety!
Allium colours: Alliums come in a variety of colours which includes blue, purple, white and a delightful soft yellow.
Gentle tip about Alliums: Although a delightful spring bloom, Alliums are not the best choice for wedding bouquets thanks to their onion scent!
BLOSSOMS
The meaning behind blossom: Trees and bushes in blossom symbolise life's fragility. These delightful spring blooms remind us that our existence is beautiful, yet short-lived and to use our time wisely!
When blossoms bloom: Cherry blossom is one of the most delightful and well-known blossoms we've all come to love. The blossoms burst into flower around April time, but it can be earlier than this or even later depending on how the Scottish weather behaves.
The lovely array of blossom colours: Blossoms can have softer hues from pastels to pale pink and white all of which are a delight to the eye.
Blossoms tip: Cherry blossom is not only a delight visually, but the petals are edible too. However, it's never wise to eat the petals as pesticides may have been sprayed on them!
BLUEBELLS
The meaning behind Bluebell: It's thought that the small stems found on Bluebells represent gratitude and humility. Moreover, these delightful blooms are linked to everlasting love!
When Bluebells bloom: Bluebells burst on the scene between mid-April and later May in ancient woodlands.
Bluebell colours: As their name suggests, these lovely spring flowers are blue in colour but can also be found in shades of purple, pink, white and a mixture of blue and white stripes.
Tip about Bluebells: Bluebells are the perfect choice for a wedding bouquet you can pick whilst enjoying the great Highland outdoors! 
HYACINTH 
The meaning behind Hyacinth: It's thought that blue flowers symbolise sincerity and that purple may represent sorrow for any wrongdoings.
When Hyacinths are in flower: These wonderful spring blooms burst onto the scene in March and April together with daffodils and other spring flowers.
Hyacinth colours: Hyacinths come in an array of colours and hues from purple, pink and deep blue.
Tip about Hyacinths: Did you know that Hyacinths can grow in water without any need for soil?
IRIS 
The meaning behind Iris: There are lots of meanings behind Iris flowers which are thought to symbolise faith, hope, courage, wisdom and admiration.
When Iris are in bloom: Iris flowers burst into bloom between April and May.
Iris colours: The most popular and common colour for Iris flowers is a delightful shade of purple with yellow flecks. But they can be found in pink, and white as well as blue and white.
Tip about Iris flowers: The Greek meaning for Iris is 'rainbow' which would be a wonderful sight to behold! 
Snow and Sun in Highlands
April weather in the Scottish Highlands can be a little unpredictable. One poet described April as being the 'cruellest of months'! But when it comes to early Springtime in Scotland, the weather can be wonderfully kind too as many visitors can attest to!
Early Spring in Scotland – unpredictable 
As mentioned, the weather can be a little unpredictable in early spring in Scotland but that's what makes it more of an adventure! The days are longer, and the weather is milder although the temperature is changeable. A little snowfall is never far away too at this time of the year in the Highlands. In short, be prepared for a little rain, some windier days, and a ray of sunshine which means bringing all the right clothing and footwear!
Heatwave or blizzard?
You can expect a heatwave and some snow when visiting Scotland during the month of April. One of the warmest Easter Mondays was recorded back in 2019 in Kinlochewe. A lovely region found at the east end of Glen Torridon in the northwest. The temperature reached 24.2°C (75.6°F) whereas in Edinburgh it was 23°C the previous day.
But beware! The weather in the Highlands is unpredictable and it could be as low as 9°C a few days later! 
The colours of a Scottish spring 
Scotland in the Springtime is a lush region with valleys and forests that are all getting primed to burst into bloom. There are carpets of bluebells and rows of daffodils all standing to attention under brighter spring skies!
Weather in general at this time of year in Scotland? 
Early spring in the Scottish Highlands is a mixture of everything the weather has to offer you. In short, there'll be a little of every season just around the corner.
Should you visit Scotland in spring? 
Absolutely. There's nothing more beautiful than witnessing the Scottish Highlands as the region bursts into bloom! There's a wealth of best places to visit in Scotland in spring with the added bonus being there are fewer people about!
There's lots to see and do which the kids will thoroughly enjoy if you're planning a family break! 
Where to Stay?
Why not book the perfect staycation in a superb region of the Scottish Highlands by staying at our 5-star luxury hotel in Scotland. It's the ideal destination whether you'd like to explore the region or just enjoy a relaxing time in luxurious surroundings at Dunalastair Hotel Suites!
Book your holiday stay at our luxury hotel near Pitlochry. Alternatively, you can call Dunalastair Hotel Suites at +44(0)1882 580444 to find out more about our Scotland weekend break deals!