With its variety of landscapes and deep-rooted cycling culture – Scotland is a natural haven for cyclists of all disciplines. Whiz through its wild and winding trails, craggy terrain and mighty Munros, or take it easy riding through heather-clad hills and sandy sunlit stretches.
Whatever your choice of scenery, Scotland's world-class trails and its tucked away hidden gems await for your next family adventure – with idyllic views guaranteed. Having the whole family on board means there's a lot to consider when it comes to choosing the best family-friendly Scottish cycling routes, but the team at Dunalastair Hotel Suites are on hand to pick out the best cycling routes in Scotland with variety in mind so that you don't have to.
The adventure starts here – enjoy the ride as we present our guide for the best family-friendly cycle routes in Scotland. 
1. Queens view – Kinloch Rannoch Loop from Pitlochry
Distance: 75.1 Miles
Average Speed: 10 MPH
Difficulty: Expert – Very good fitness required
The perfect summer loch with lots of variety to offer in its landscapes and landmarks, with quiet country roads it makes one of the best traffic-free cycling routes in Scotland. Don't be put off by its difficulty – the cycle route around Loch Rannoch offers a diversity of routes with plenty of rest points to take in the view, so you can pick and choose the trails and difficulty to venture down that suit your family.
You'll pass through the Black Wood on the south side of Loch Rannoch bearing an ancient Caledonian Forest (one of the largest in Scotland!) and incredible wildlife, which is just another cycle track haven for you and your family if you want to extend your cycling adventure. The route is a memorable one and offers just about every type of landscape– bearing local villages, stunning lochs, sandy beaches, rolling hills and winding rivers. 
2. Pass of Killiecrankie – Queens view Loop from Pitlochry
Distance: 42.5 Miles
Average Speed: 9.9 MPH
Difficulty: Expert – Very good fitness required
If you want to experience what many Scot's believe to be the finest view in the entire country, then this long circular route is for you. Linking Pitlochry to Killiecrankie, this stunning waterside route lets you stop off at the Queen's View overlooking Loch Tummel, one of the most photographed areas in Scotland. Surrounded by magical forestry, you'll have the chance to stop for a bite to eat at the café in the visitor centre whilst taking in breath-taking views. On route, you'll also cross well-loved sites like the Pass of Killiecrankie, River Gary and Soldier's Leap. 
3. Sluice House Beach – Sluice Loop from Kinross 
Distance: 12.7 Miles
Average Speed: 9.8 MPH
Difficulty: Easy – Suitable for all skill levels
This easy cycling route is in an idyllic part of Scotland and is home to many quiet corners of Scotland with lochs, woods and marshland, which loops around Loch Leven National Nature Reserve – home to a variety of birdlife, allowing you to marvel at flocks of wildfowl and patrolling ospreys. This route is also home to a variety of cafes and eateries to stop off for coffee and cake or pack a picnic ready for the idyllic spots and hidden gems you'll stumble across on your cycle. 
4. Riverbank ride – Smeaton's Bridge Loop from Perth 
Distance: 16.6 Miles
Average Speed: 9.8 MPH
Difficulty: Easy – Suitable for all skill levels
The Riverbank Ride is a marvellous chance to explore Perth and some of its finest attractions. The route stretches for 16.6 miles and gives you the chance to venture through Perth and its thriving culinary scene, with an array of award-winning restaurants. The circuit will lead you around a gentle river ride away from roads and traffic so that you can enjoy the natural scenery surrounding the historic city.  
5. Dunkeld Hermitage Loop
Distance: 7.45 Miles
Average Speed: 6.6 MPH
Difficulty: Intermediate – Good fitness required
The route is a fantastic introduction to Perthshire's Big Tree Country on a well-surfaced track. You'll begin the route at the foot of historical houses in the quaint village square before venturing into magical forestry under towering Douglas firs, follow the peaceful trickling rivers with a chance of spotting wild salmon on a good day. The dense woodland has several detours if you fancy extending your ride, or if you just want to explore off the beaten track amongst majestic surroundings.
When it comes to family-friendly cycling holidays, we understand there's a lot to plan and prepare asides from the fun of picking out the most scenic cycle routes in Scotland. Whether you're considering off-road or long-distance cycle routes or kid-friendly routes for family cycling in Scotland, there is a lot to consider when planning the perfect trip. Take a look at our blog post on how to plan the perfect cycling holiday in Scotland for a more in-depth guide. 
Where to Stay: Cycle Friendly Accommodation in Scotland
If you're choosing to book your next family adventure or weekend break in Scotland, then our very own Dunalastair Hotel Suites is ideal for cycling holidays in Scotland and offers you the perfect luxury accommodation with the best family-friendly cycle routes in Scotland near to your 5-star hideaway. Our family suite is an absolute treat for you and your loved ones, while we also offer first-class accommodation to couples, groups and solo cyclists alike.
What to Bring: Be prepared, But pack light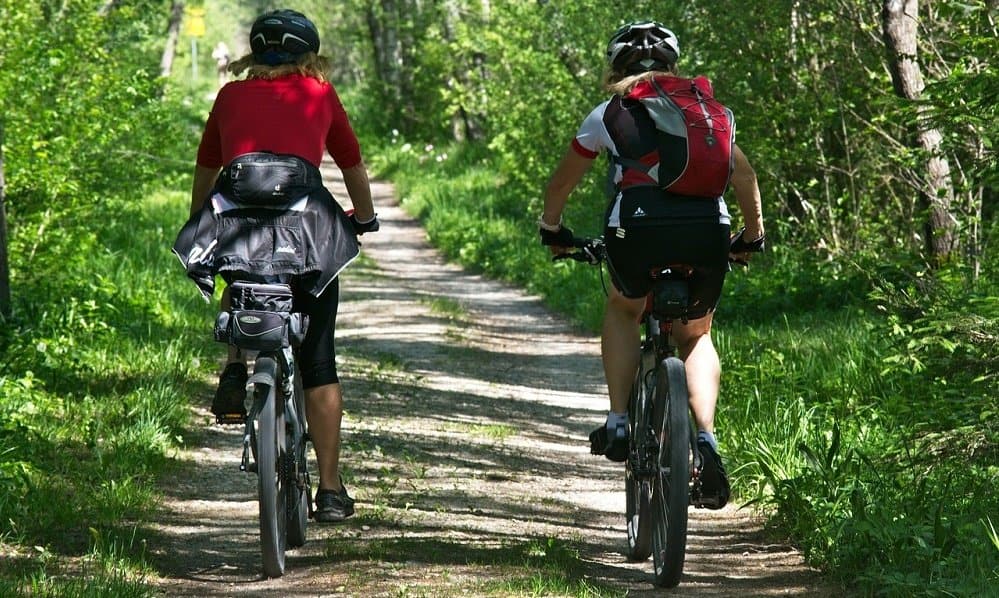 On any cycling holiday, you certainly don't want to be dragged down by your belongings. Any well-seasoned cyclist will agree that waterproofs are essential, particularly in the Highlands where the weather is unpredictable. You can best prepare by ensuring you have comfortable clothing with plenty of layers so that you can be without distractions or left uncomfortable. 
Decide How Long to Stay: Be Flexible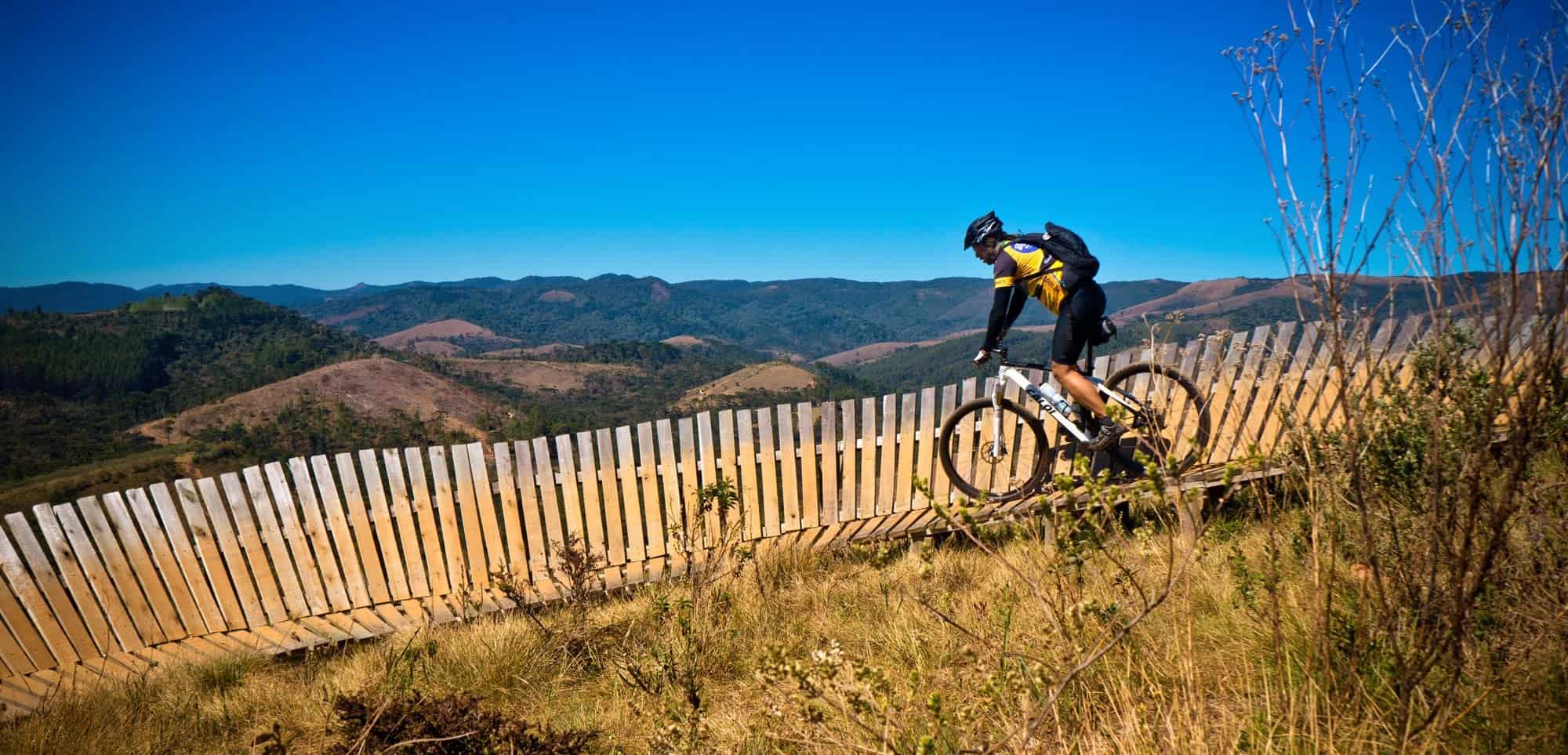 With any adventure holiday comes plenty of surprises – so instead of worrying about tight deadlines and schedules enjoy the freedom that comes with cycling and getting carried away with the beauty of your surroundings. Particularly in a location like the Scottish Highlands, there is so much to explore and many hidden gems to be discovered. If you're the adventurous outdoor type, check out our guide for Scottish Highland adventure holidays designed by our locals to get the most out of your stay.
What to Keep in Mind: Health and Safety 
Keep a first aid kit on hand for any minor scrapes or injuries and staying hydrated with plenty of water in your possession is an absolute must.
Also, consider bicycle maintenance for your trip by including a pump and puncture repair kit. Whilst you'll be able to find plenty of bicycle repair shops, it's best to know how to fix these issues yourself so you can get it sorted roadside if any issues are to occur.
To enjoy the best luxury hotel in Scotland on your next cycling holiday, book your stay in our hotel in Pitlochry at the Dunalastair Hotel Suites Loch Rannoch online. Alternatively, call reservations today on +44 (0)1882 580444.