It is only by experiencing it first-hand that the majesty and magic of Scotland can be truly understood. To many visitors, Scotland is a special place they hold dear to their hearts.  Imbued with centuries of turbulent history and alive with legend and drama. The landscape has seen it all.
Hills, lochs, and moorland have quietly borne witness to conflict through the generations. If they could talk, they would recount the cries of battle and blood spilt over the heather. Crofts and villages were cruelly destroyed while land and stock changed hands. With such a backdrop, it is no wonder the people of Scotland are fiercely patriotic.
It is a natural part of holidays that time always seems to fly. With that in mind, here at Kinloch Rannoch Hotel, we have chosen some of our favourite spectacular places to visit in Scotland for 2021.
Whether you want to enjoy a slower day enjoying nature or more active adventures scaling one of the mountains, we believe we have put together unique places to visit in Scotland.
A country of wild beauty and extreme weather and the international cities of Glasgow and Edinburgh. Therefore, we have picked some of the best places to visit in Scotland during the Summer Holidays.
1. Hermitage Woodland Walk, Dunkeld  PH8 0JR (35 miles from Dunalastair Hotel Suites)
This ancient Perthshire forest was originally designed as a pleasure ground in the 18th century for the Dukes of Atholl. Douglas firs tower over the paths, combining the scent of pine and the smell of earthy woodland.  Continue to the roaring Black Linn Falls, where the River Braan crashes down into the deep, foaming pools below. 
2. Ossian's Hall PH8 0HX (36 miles from Dunalastair Hotel Suites)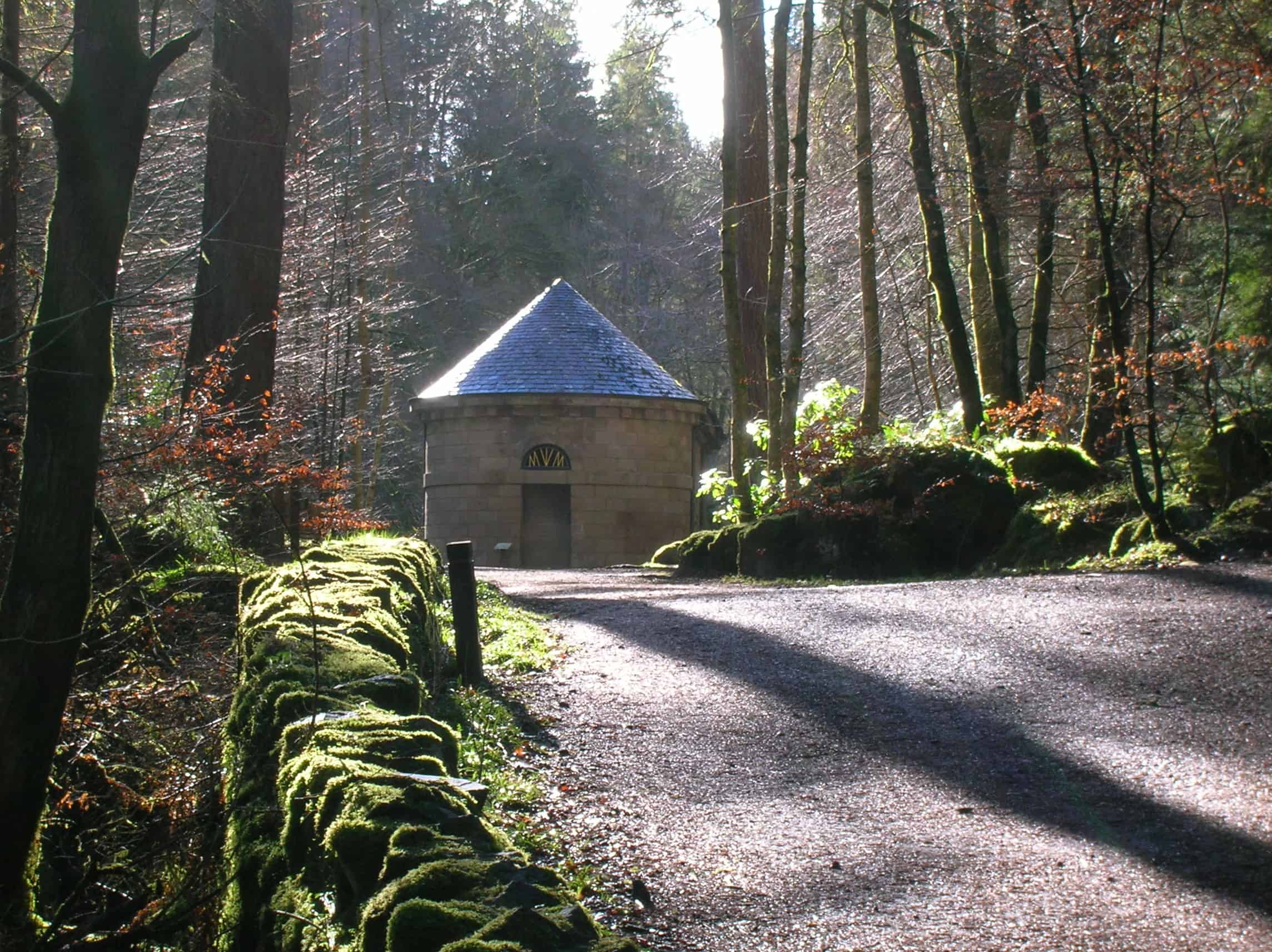 Ossian's Hall was originally built here as a summerhouse in 1757. It was created as a retreat from the pressures of daily life – a hermitage. Ossian's Hall was built in 1782–3 to replace the summerhouse. The exterior was decorated to look like a small circular temple, while inside, a luxurious drawing room was richly covered with plasterwork, paintings, and mirrors.
3. Birks of Aberfeldy PH15 2BJ (18 miles from Dunalastair Hotel Suites)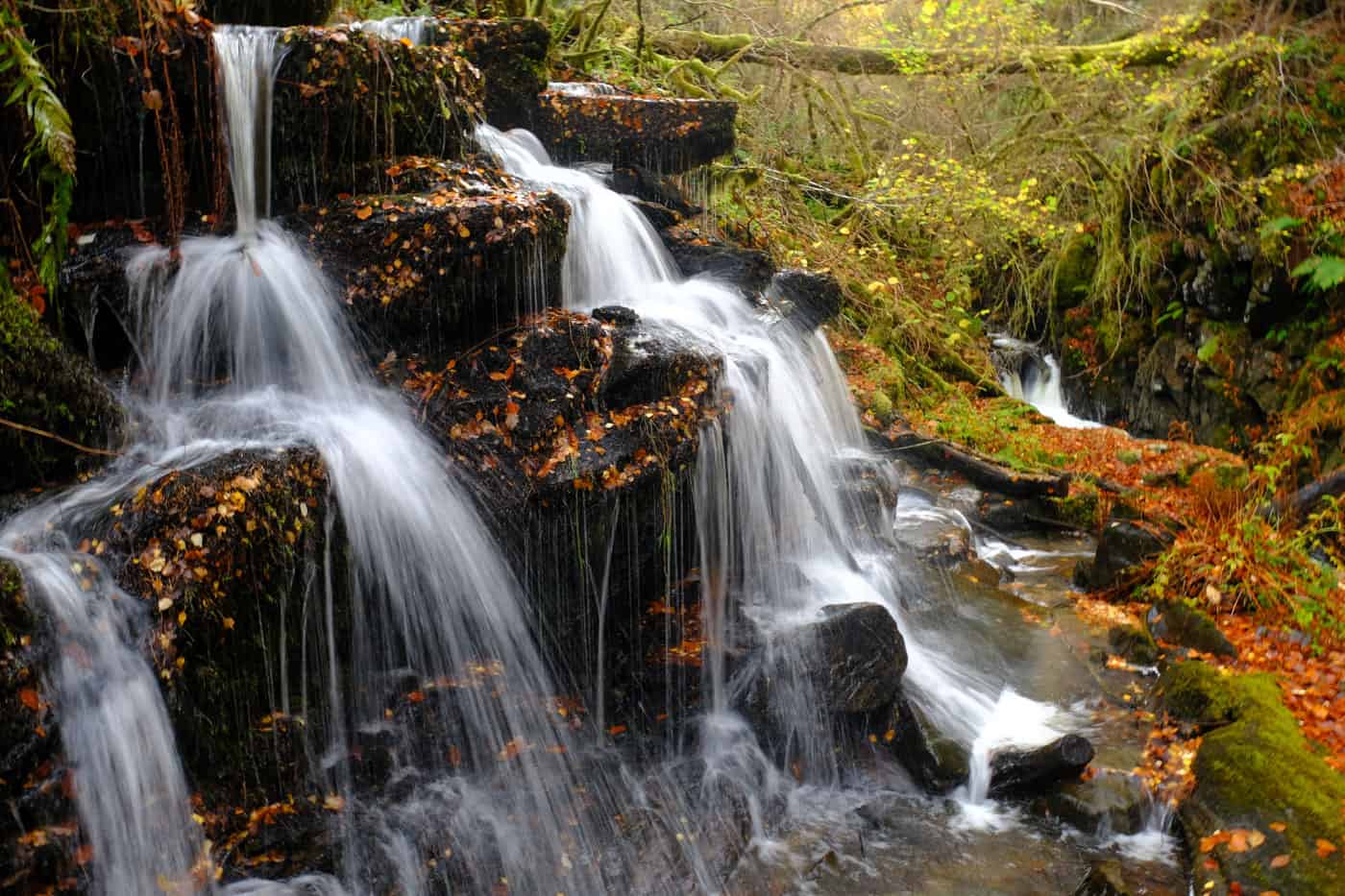 This beautiful short walk is extremely popular. Popularised in a song by Robert Burns in 1787: 'Bony lassie, will ye go, Bony lassie, will ye go, to the birks of Aberfeldy.'  A statue of Robert Burns stands at the entrance to the path. Birk is Scottish spelling for Birch. Wandering up the steep gorge of the Moness burn reveals several waterfalls cascading down the mountainside.
4. Skinny Tyres PH1 4PH (45 miles from Dunalastair Hotel Suites)
Whether you are an absolute beginner or a more experienced rider, Skinny Tyres will help you build your confidence and stamina on a ride through some of the most beautiful countrysides in Scotland. Family trips can be either on or off-road or even at night. For a family of 4-8, 2-hour trips are £140.00 and 4-hour trips £220.00 + equipment hire. Your session will be coached by a professionally qualified staff member from Skinny Tyres. 
5. Rannoch Moor Visitor Centre PH17 2QA (16 miles from Dunalastair Hotel Suites)
Driving to Rannoch Moor Visitor Centre, you can discover the history of Rannoch Moor. It is one of the great wild areas of Britain, an area of mountains, bogs, lochs, rivers, and rock. There are several walks from the visitor centre. On the station platform, next to the Tearoom, the Visitor Centre has attractively presented information about the fauna and flora of Rannoch Moor and the history of the railway line, which was built over 100 years ago.
It is easy to take a train on a scenic and relaxing route to Fort William via the West Highland Line – often voted the best railway in the world. Leave Rannoch 11.09 arrive Fort William 12.08. Return 17.37 arrive Rannoch 18.36. Adult return £16.50. 
6. Dalwhinnie Distillery, Dalwhinnie PH19 1AA (25 miles from Dunalastair Hotel Suites)
Dalwhinnie Whisky & Chocolate Masterclass Experience. A tutored tasting of 4 Dalwhinnie Single Malts, individually paired with Iain Burnett Highland Chocolatier Chocolates.
7. Nevis Range Mountain Experience PH33 6SQ (66 miles from Dunalastair Hotel Suites)
The Nevis Range Mountain Gondola climbs the mountain up to 650m. Buy a day family ticket for £57.50 and take the whole family up the gondola to see amazing views across moorland and mountains. This is the only gondola operating in Britain.  It was built on the north face of Aonach Mòr, the 8th highest mountain in Britain, originally to transport skiers to the slopes but is now used more for walkers and mountain bikers.
Just round the corner, embark on a tree adventure for £70.00 for the family. Swing through the trees, balance on bridges, and climb to new heights before swooping back down to earth. Each tree adventure starts with a briefing by one of our trained Tree Adventure teams. You will then be fitted into your harness and speed runner, leaving you free to focus on your balance as you find your way round the courses.
8. Fort William (69 miles from Dunalastair Hotel Suites)
Situated on the shores of Loch Linnhe, Fort William is a thriving town in the western Scottish Highlands. It is often referred to as the gateway to Ben Nevis, the U.K.'s highest peak at 1352m. There is a good but steep path to the top, where you will be met with outstanding views. It takes between 7 to 9 hours to ascend and descend, making sure you are well prepared and choose good weather.
For something altogether gentler, choose the beautiful Glen Nevis valley, which follows the flank of Ben Nevis. The River Nevis flows through the glen of the same name on its short journey to the sea. Rainfall from Ben Nevis and the surrounding mountains flows down the glen and over several spectacular waterfalls. A secluded gorge provides an easy but rewarding walk through Steall Falls. The West Highland Museum can guide you through Highland life with the museum's multiple displays, including those about Bonnie Prince Charlie and the Jacobites. From walking to history to fishing, Fort William has plenty to offer those who prefer a slower pace. 
9. Family Dolphin and Wildlife Boat Trip up the Moray Firth, Inverness, (80 miles from Dunalastair Hotel Suites) 
Take a memorable family trip down The Moray Firth near Inverness, home to seals and otters to an abundance of birdlife. Dolphins can be seen all year round, too, along with their smaller cousin, the Harbour Porpoise. Dolphin Spirit tours will take you out on a 75min tour in their cruiser. A guide on the boat will tell you all about the dolphins and other wildlife in the area. £58.00 for 2 adults & 2 children.
10. Highland Folk Museum, Newtonmore PH20 1AY (36 miles from Dunalastair Hotel Suites)
The Highland Folk Museum recreates the domestic and working conditions of earlier Highland peoples. Museum visitors can learn how our Scottish Highland ancestors lived, how they built their homes, how they grew crops soil and how they dressed starting from 1700.
Watch live actors taking part in historical activities and walk around restored buildings to create an authentic feel of Highland history. Best of all the whole museum is free! They ask for a donation towards upkeep.
11. Melt Gallery, Pitlochry, PH16 5BS (20 miles from Dunalastair Hotel Suites)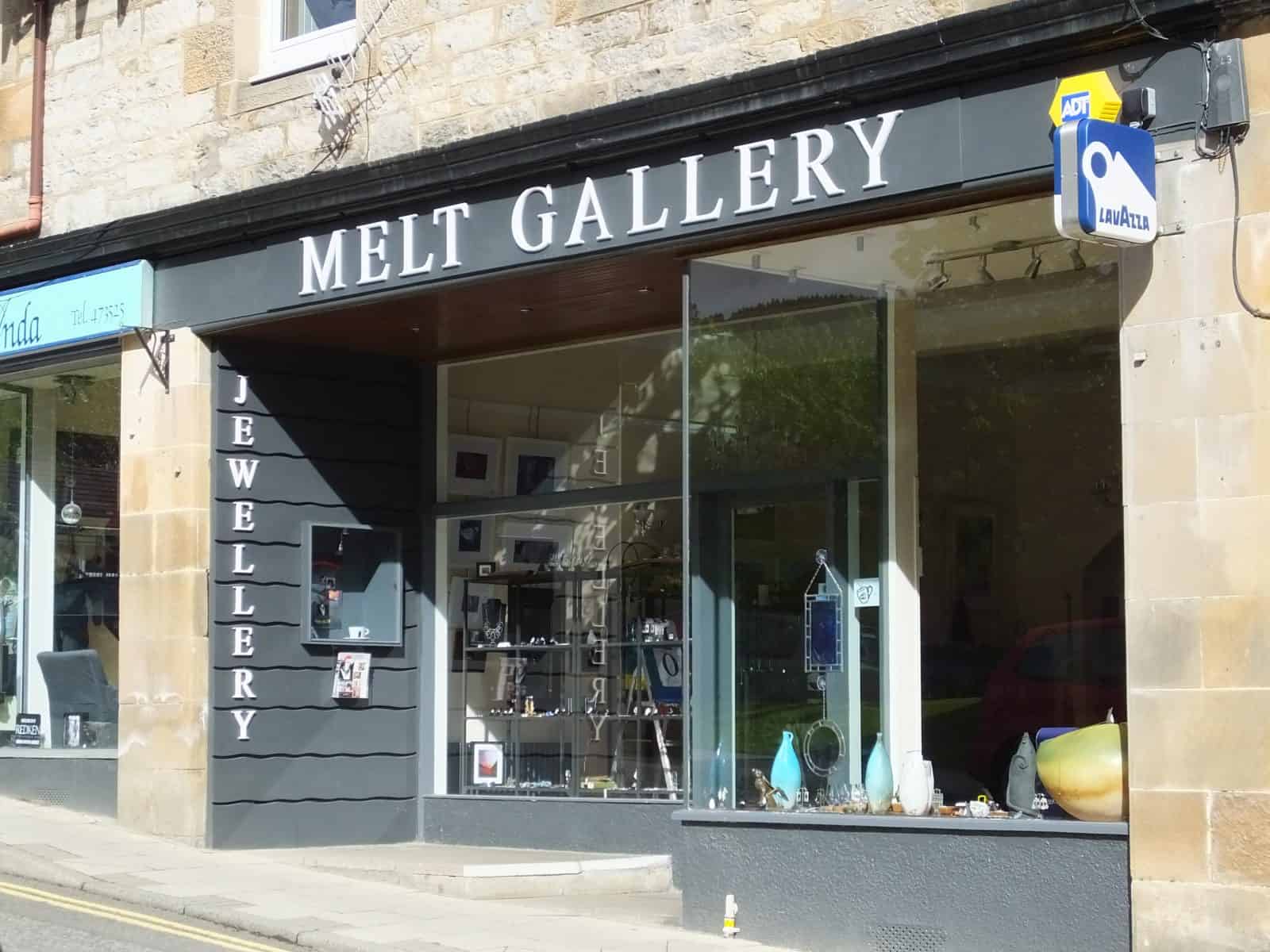 Annie Stenhouse runs Melt, a warm, welcoming gallery with a wonderful selection of stylish jewellery made from silver, ceramics, aluminium, and wood. Visitors, more often than not, leave high praise in reviews. 
12. Killiecrankie Path Pitlochry PH16 5AS (20 miles from Dunalastair Hotel Suites)
This circular route links Pitlochry with Killiecrankie. It takes in some of Perthshire's most iconic sites, such as the Pass of Killiecrankie, Garry Bridge, Linn of Tummel and Soldier's Leap. This is one of the most scenic walks in all of Perthshire…a real must-see!  The whole walk is about 12 miles / 19 km and takes about 6 hours to walk. Take a packed lunch and plenty of refreshments to make a memorable day. 
13. Scone Palace, Perth, PH2 6BD (53 miles from Dunalastair Hotel Suites)
Scottish kings Macbeth, Robert the Bruce and Charles II were all crowned at Scone Palace. For £52.00, soak up hundreds of years of Scottish history with a guided tour of the Palace and the Gardens. Just in case the kids are starting to rebel, there are plenty of activities for children too. From a children's adventure playground with a zip wire to getting lost in the Murray tartan Star maze. There is a Food Shop and Gift Shop for presents and the Old Kitchen Coffee Shop for refreshments.
Monadh Restaurant
At Dunalastair Hotel Suites, our luxury hotel in Perthshire, we like to celebrate local ingredients in our restaurant Monadh. The restaurant is open all day for your convenience, and whether you are looking for a light bite or full meal, our chefs are happy to oblige. Our menus contain Scottish specialities and options for vegetarians, vegans and, of course, those in between. So why not sample the very best of Scottish produce with our dinner, bed and breakfast packages.
A Place to Stay
Dunalastair Hotel Suites, our Loch Rannoch hotel, is the perfect base to relax and recuperate from the rigours of working life. With stunning wilderness in every direction and a multitude of places to explore, Dunalastair Hotel Suites is a haven to return to. A five-star stay with attentive but not intrusive service and delightful rooms.
Book Your Dream Scottish Getaway With These Exclusive Special Offers From the Top Luxury Hotel in Perthshire
To enjoy first-class accommodation, book your stay at the Dunalastair Hotel Suites Loch Rannoch online. Alternatively, call reservations today on +44 (0)1882 580444