Scotland has a lot to offer whether you're looking for an adventure or something a little more relaxing. Springtime is a beautiful time of the year, with its lovely, untouched landscapes and everything springing back to life. It can get breezy, and the weather can be changeable, but this never takes away from how glorious the setting is.
Visiting the Highlands in the spring has so much to offer an intrepid traveller. April and May are the sunniest and driest months which is a great time to book family holidays in Scotland. There are fewer tourists around, which means that there are smaller crowds, less traffic on the roads and a fantastic accommodation.
What the Highlands Has to Offer
Visiting Scotland in the Springtime
When is the Start of Spring in Scotland?
Great Springtime Activities in Scotland
Wildlife in the Springtime
Great Family-friendly Activities in the Highlands Perthshire
Super Choice of Accommodation
Visiting Scotland in the Springtime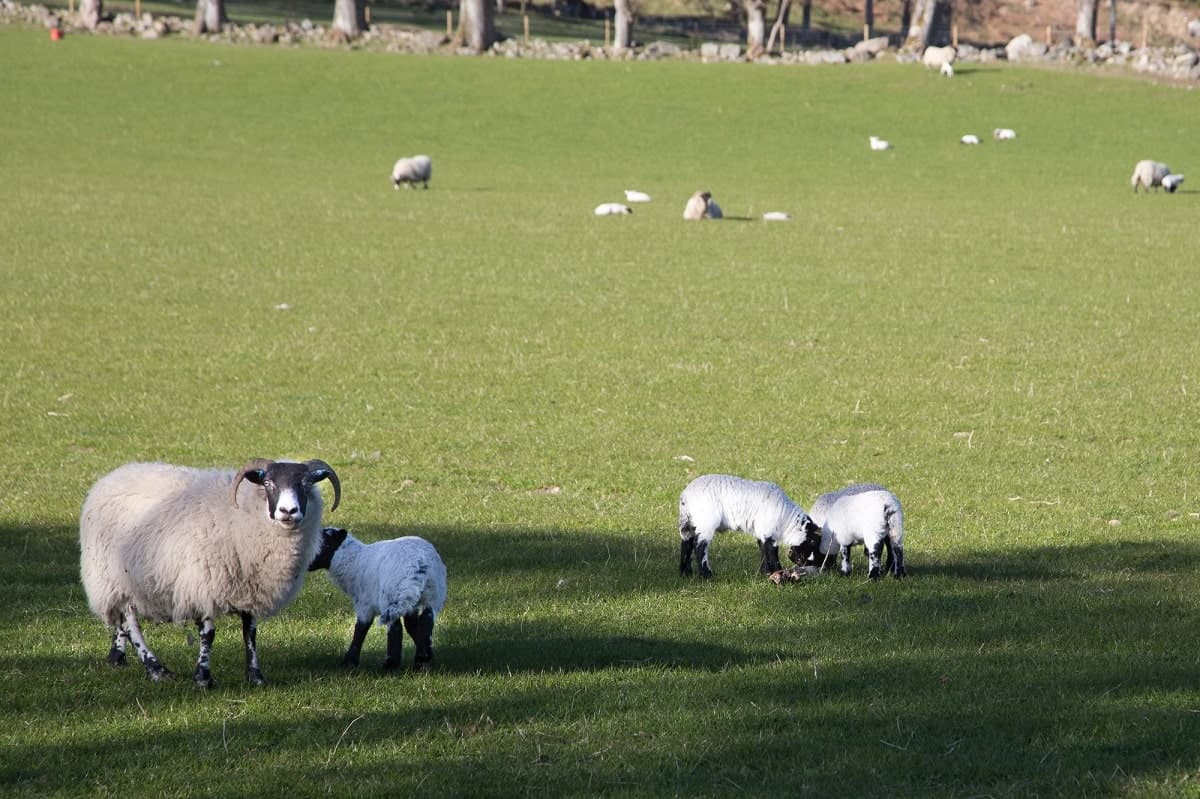 As winter turns in to spring the Highlands, the landscapes burst into life. Snow lingers on the highest peaks, and the gorse lights up turning valleys and flatlands bright yellow. Spring flowers are in abundance. It's the best time to visit Scotland if you're a keen photographer!
Then there's the wildlife, the deer, the rare birds which can only be found in this region. This includes the rare capercaillie, one of Scotland's most precious birds. Then there's the golden eagle, a top but iconic predator often seen in the region.
There are so many things to do in Scotland when you visit the region. Seasonal Scottish cultural attractions are a must! But there are many reasons why a trip to the Highlands in spring makes such great memories. Some of which are listed below:
Magnificent display of spring flowers
Landscapes and valleys coming to life
It's the driest time of the year
Superb cultural attractions
Dolphin and whale watching off the beautiful coastline
When is the Start of Spring in Scotland?
As elusive as a capercaillie, spring in the Highlands can be elusive. One day it's glorious, and the next it's winter again. It's well-known that Scotland can have all four seasons in a single day! This never deters the region from coming to life with trees in bloom and plants bursting into flowers.
| | | |
| --- | --- | --- |
| | Starts | Ends |
| Meteorological spring | March 1st | May 31st |
| Astronomical spring | 18th – 22nd March | 18th – 22nd June |
| What the experts tell us | 2nd week in March | 2nd week in May |
Great Springtime Activities in Scotland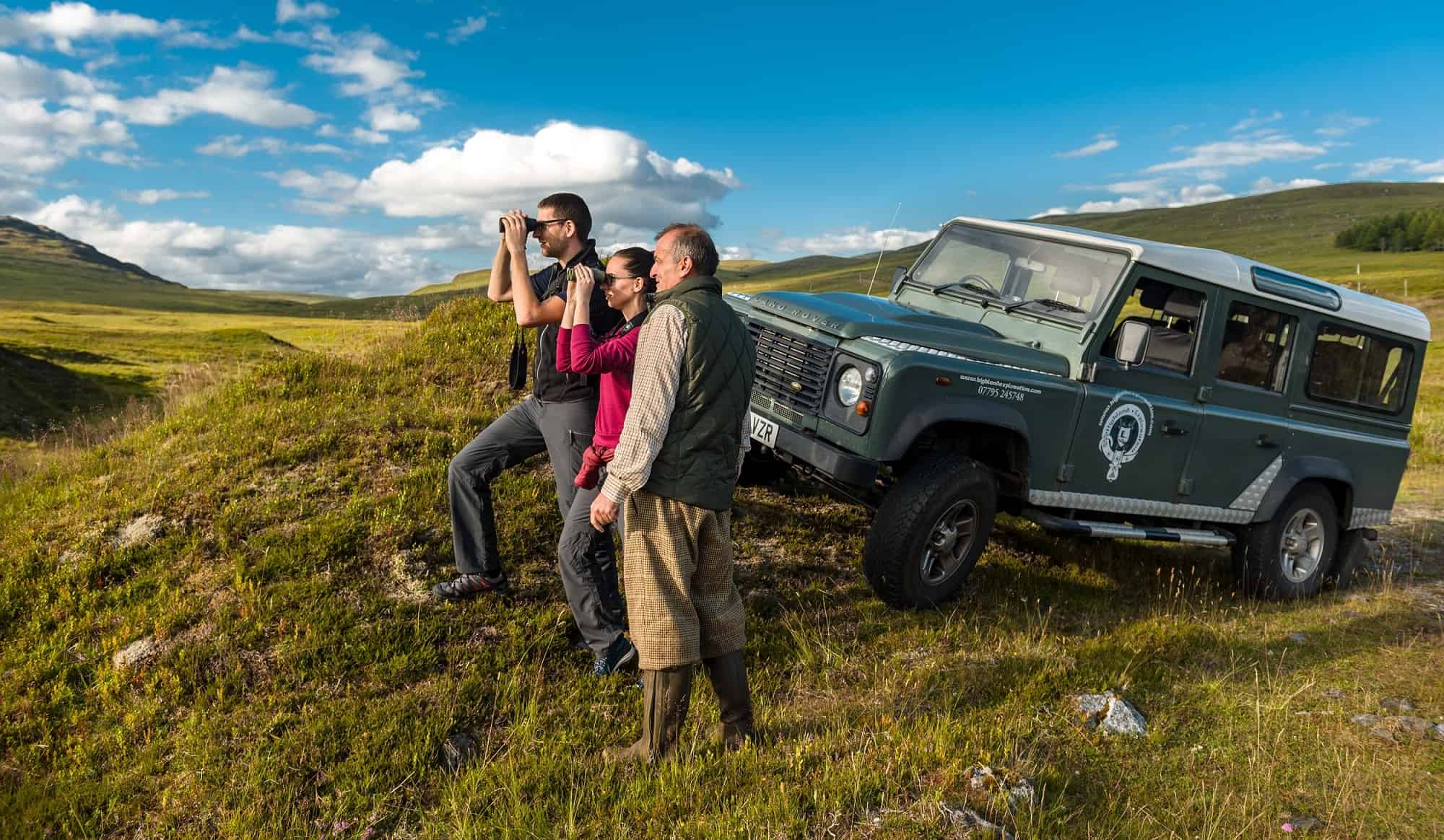 Some of the best places to visit in Scotland in spring are listed below:
The Highland Games
The Highland Games offers a true taste of Scotland at its best. It's all about stamina and strength, something Scotland treasures! But there's more to the day than the games, which include caber tossing, shot put, hammer throw and tug-o-war. There are the finest local delicacies, the music and dancing too!
St. Andrews and its Beautiful Beaches
Just a short walk from the historic town of St Andrews, you'll find 2 miles of beautiful fine sand beach. This stretch of the coastline is sheltered by stunning dunes and boasts an internationally acclaimed golf course.
Chariots of Fire was filmed in the area which provides the perfect location for walkers who enjoy exploring this beautiful part of Scotland's coastline.
Visiting One of the Majestic Scottish Castles
Castles in the region tend to open their doors at the beginning of April. This means it's the best time to visit Scotland if you've set your heart on exploring one of the 1500 castles the region has to offer. As a bonus, Castle gardens are in full bloom, and you'll find few visitors are around!
Walking and Hiking in the Highlands
The Highlands has some of the most glorious coastal paths, long-distance trails, mountain trails and riverside walks in Scotland. Visiting the region in the spring makes it more enjoyable!
Savouring the Season
A lot goes on during the springtime in the Highlands. From dedicated springtime menus which offer the best of the season's produce to the whisky festivals and other uniquely Scottish events!
Scottish Wildlife in the Springtime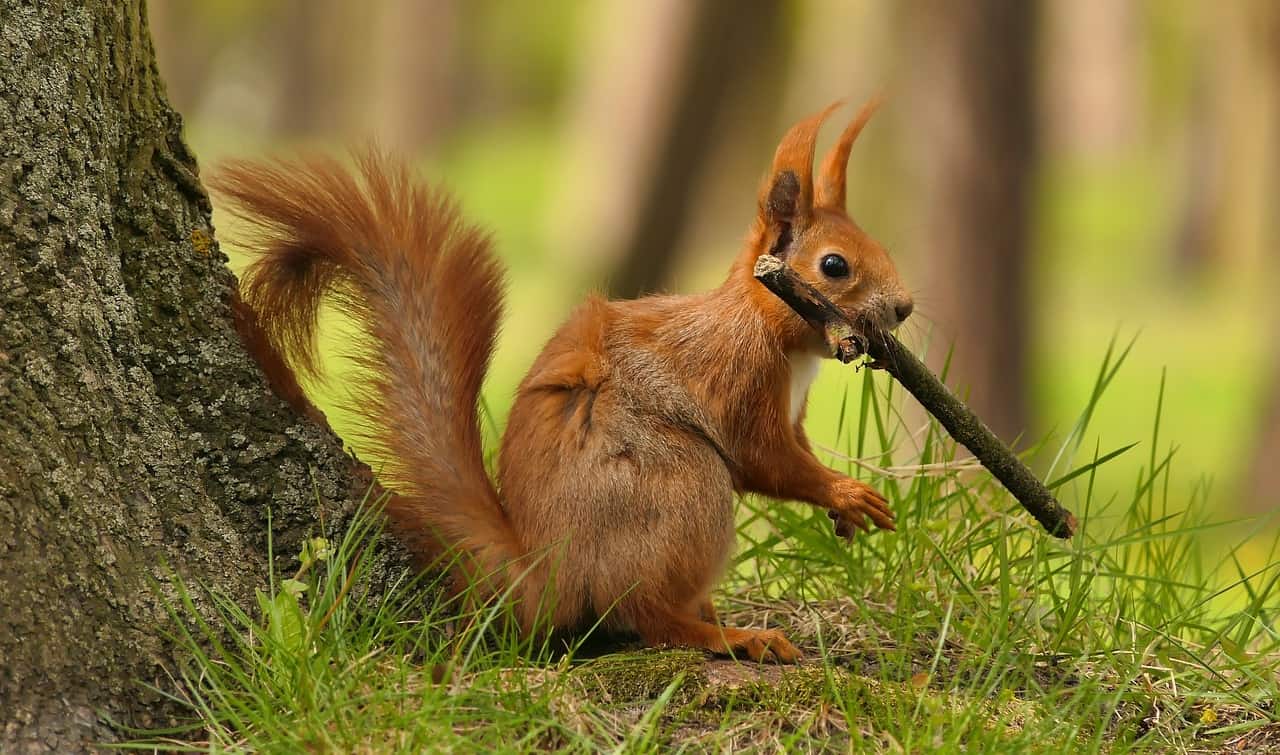 The wildlife in Scotland is exceptional. With so much untouched land, there's an abundance of birds, deer, and other wildlife to see at any time of the year. Red squirrels abound, pine martens, and rare Scottish birds can be spotted on higher and lower ground.
To see how wildlife springs to life in Scotland, why not visit the following destinations in the springtime:
Outer Hebrides & St Kilda
Great Family-friendly Activities in the Highlands Perthshire

Cycling in the Highlands
Scotland has some of the best cycling routes in the UK. The top 5 family-friendly cycle routes in Scotland are just waiting to be explored. The good news is some are close to our lovely hotel in Pitlochry. There's something for everyone, whether you're a skilled cyclist or out, to have a relaxing day in a glorious setting.
Highland Safaris
The Highland Safaris can be found just a short drive from our luxury hotel in Pitlochry.  An expert safari ranger takes you on an epic adventure through some of the most glorious landscapes. Over mountains, through forests and around lochs which is why it's a firm favourite with visitors and locals alike!
Nae Limits Activity Centre
White water rafting, adventure tubing and canyoning it's all there for those who enjoy an adrenalin rush! If floating through a stunning gorge is more your thing, look no further. There's something for everyone at the Nae Limits Activity Centre.
Horse and Pony Trekking
For those who enjoy horse riding, it doesn't get much better than trekking through a Highland wilderness past historic castles and woodlands. Setting off from Atholl Estates, it's a thrilling adventure the children will thoroughly enjoy!
Go-karting, Bowling, and So Much More
There are lots of indoor activities on offer for the whole family when the Scottish weather gets temperamental! Noahs has an plenty of things to do, from go-karting and bowling to arts and crafts.
A Superb Choice in Accommodation
Our Dunalastair Hotel Suites are an excellent choice for a luxury family holiday in Scotland. Our exclusive location in the heart of the Highlands means you are never far from a unique adventure in this glorious region. The choice of accommodation is second to none offering convenient family suites. You'll enjoy traditional 'hearty' Scottish dishes and delicacies in our Monadh restaurant.
Our 5-star luxury hotel in Scotland is the perfect choice for an idyllic spring holiday in the Highlands!
When booking your stay, don't forget our family voyagers special offer.
A family adventure springtime holiday in the heart of the Highlands is just a click away!
You can book your next Scotland family holiday at Dunalastair Hotel Suites online. Or you can call us today on +44(0)1882 580444.