The Highlands of Scotland has attracted visitors throughout history. Remote, rugged and rich in cultural heritage, today it's a superb, unspoilt destination with lots to offer.
April in the Highlands is a month not to be missed. With spring just around the corner the landscapes prepare to burst into life. It's a time to witness the sleepy native wildlife emerge on the scene. It's a fresh season where you can enjoy traditional music and lots of exciting outdoor activities which includes plenty of April events in the Highlands! 
Weather in Scottish Highlands in April – Rainfall and Temperatures
Why visit highlands in April
There are lots of things to do in Scotland in April. Apart from the brighter spring conditions, there's a multitude of things to do and see! We've listed just a few of them here.
Spring Festivals: There's an amazing choice of spring festivals that take place during April. From the festival of Visual Art in Glasgow to the Edinburgh Science Festival as the Spirit of Speyside Whisky Festival, you'll be spoilt for choice.
Explore the great outdoors: The weather is perfect if you want to explore the region in April. It's one of the driest months of the year!
Fewer people about: Visiting the Highlands in April means you avoid the crowds who descend on the region during the peak summer months.
Spring blooms: The Scottish Highlands are stunning at any time of the year, but in Springtime, the landscapes and coastlines are exceptionally beautiful thanks to the spring blooms.
Castles a gogo: April in the Highlands sees many of the castles reopening after the long winter months. Exploring Scotland in April offers you the chance to visit some of the most magical castles in the Highlands. 
Where to go and what to do
April is a great month to explore the Scottish Highlands because not only is the weather cheering up, but the attractions and things to do will leave you spoilt for choice! Fewer crowds equal open spaces and fewer waiting times. As a bonus, there are no midges too!
We've listed a few of the great things to do here:
Hiking in the Cairngorms
Wildlife watching
Visiting waterfalls
Visiting local galleries
Learning about Scottish history
Trying local whisky and cuisine
Enjoying festivals and events, such as the Inverness Music Festival and Loch Ness Marathon
Relaxing in hot springs or with yoga and meditation 
1. Hiking in the Cairngorms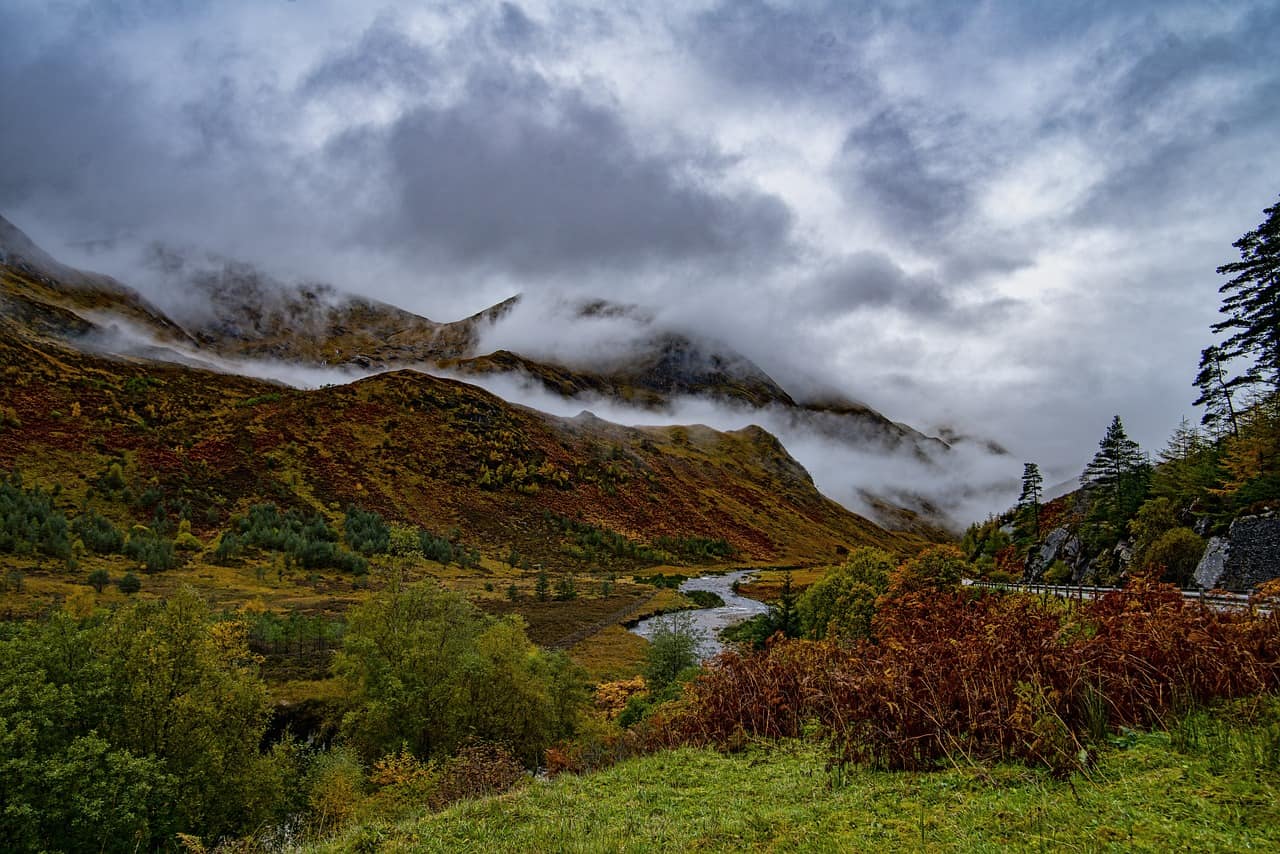 If you love being in the great outdoors, hiking in the Cairngorms will fit the bill perfectly. There's over 45,000 sq. km of terrain that make up the Cairngorms National Park. With an amazing choice of trails, there's something to suit all levels of experience. From ancient forests, peaceful lochs and meandering rivers, there's a lot to take in which includes Scotland's five highest mountains.
Make sure you bring the right clothes and footwear because the weather in Scotland in early April although glorious can be unpredictable!
2. Wildlife watching
The Scottish Highlands is home to many native birds and other wildlife which includes red deer, otters, red squirrels and majestic golden eagles. There's a superb choice of safaris, guided tours as well as wildlife photography workshops. It makes wildlife watching in the region a truly unique and memorable experience that will have you coming back again and again! 
3. Visiting waterfalls
You'll find majestic mountains and wonderful waterfalls in the region all waiting to be discovered and enjoyed. Plus, the islands provide the perfect staycation destination with their crystal clear waters and pale white sands.
4. Visiting local galleries
Scotland's arts and culture are so much more than just tartan, thistles and bagpipes. These icons make every Scot proud, but so do our summer music festivals and blockbuster movie locations. Then there's the art and architecture and enthralling literary festival to enjoy too! 
5. Learning about Scottish history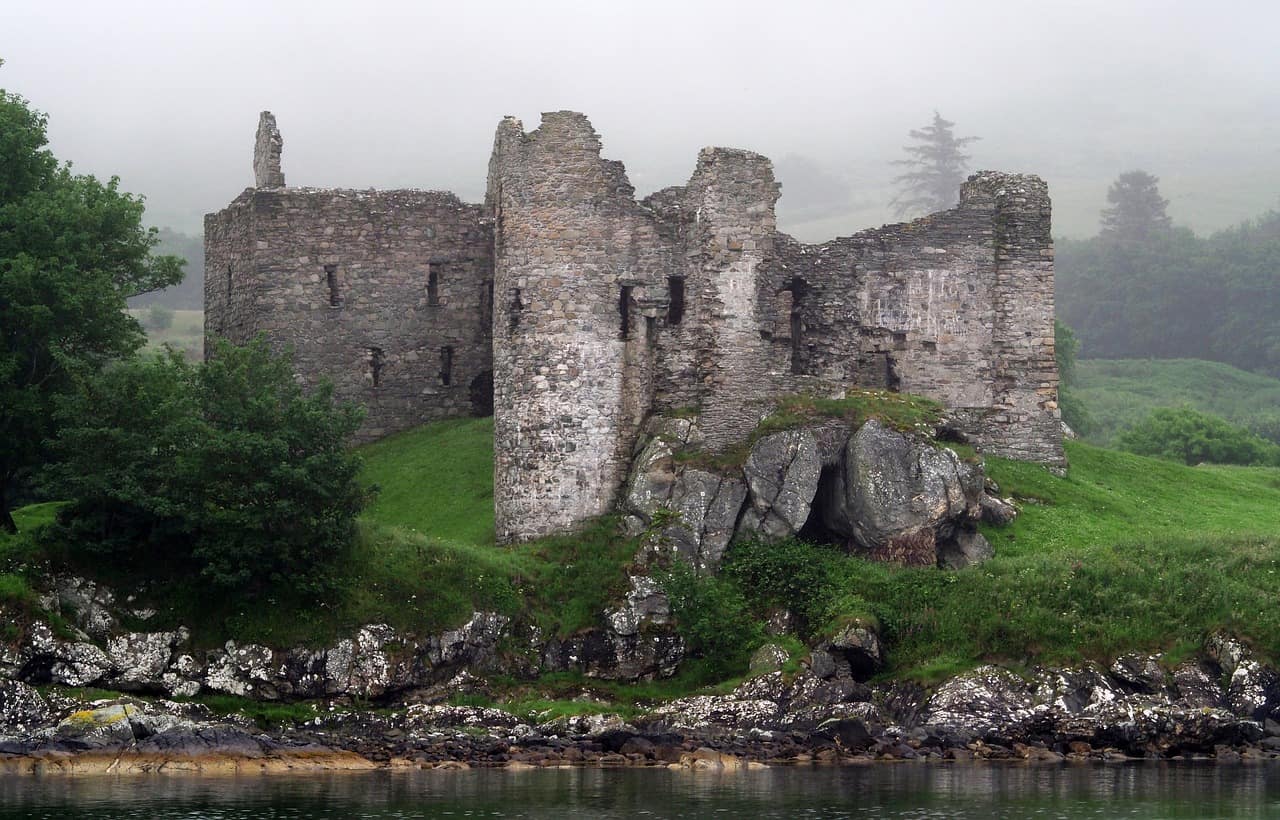 With a superb and complex history, Scotland's rich past includes Viking and Roman invaders. Then there are our noble clansmen and all-powerful ruling monarchs as well as our philosophers!
In a nutshell, Scotland is a melting pot of many cultures that culminated in what you find in every corner of these lands.
6. Trying local whisky and cuisine
There's so much to savour in the Highlands. From delicious culinary delights to specially brewed whiskies that are renowned the world over. Why not taste a few of our national dishes like haggis, neeps and tatties or sip on a refreshing G&T at our newly built distillery.
Plus there are some of the best Scotland tours in April 2023 just waiting for you to discover! 
7. Enjoying festivals and events, such as the Inverness Music Festival and Loch Ness Marathon
Scotland is renowned throughout the world for its festivals and events. There is the Inverness Music Festival and the Loch Ness Marathon all of which provide the perfect way to experience the vibrant Scottish culture events in April.
8. Relaxing in hot springs or with yoga and meditation
One of the most popular relaxing activities in the Scottish Highlands is to enjoy time in hot springs or to relax with yoga and meditation sessions in a lovely setting. There's a great choice of hot springs and spas in the region where you can relax, unwind and rejuvenate in natural mineral waters.
The yoga and meditation retreats provide the perfect locations to find that spiritual experience you're looking for. It's a great way to recharge those batteries away from the hustle and bustle of city life.
Accommodation Advice 
Lastly, there's a plethora of things to do and see in the Scottish Highland during April. In short, there's something for everyone in a superbly, unspoilt region of the country!
From hiking in the Cairngorms to wildlife watching or visiting waterfalls to spending time at one of the many festivals, your time will be well spent in the Highlands.
To make your stay even better, why not book your stay at our 5-star Dunalastair Hotel Suites. You can relax in comfort and luxury in a gorgeous setting at our boutique hotel near Pitlochry while discovering the culinary delights of our Monadh restaurant with its extensive menu.
We offer luxury Scottish accommodation for holidays in this glorious, unspoilt region of the country!
Why not book your next vacation in the Highlands today and enjoy 5-star luxury in a superb location that's Dunalastair Hotel Suites in Kinloch Rannoch.